Lois Randall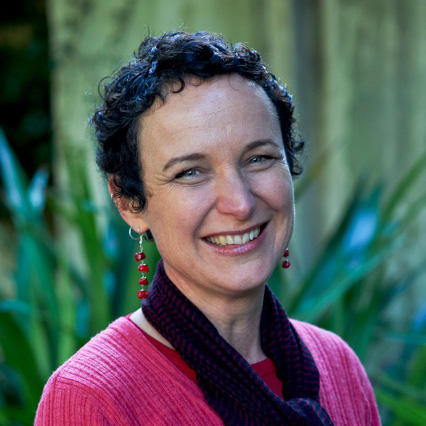 Featured
New
Professional
Magpie Pictures Pty Ltd
Lois Randall is a Screen Producer and Arts Manager with over 20 years experience
Contact
Address PO Box 410, Lennox Head
Email [email protected]
Website www.loisrandall.com.au
About
Lois Randall is a Screen Producer and Arts Manager with over 20 years of industry experience. In 2014 Lois established her boutique production company Magpie Pictures, through which she is developing a slate of drama and entertainment programs.

Lois also provides consultancy services to government and industry organisations and production companies, and has been the Chair of Screenworks since 2012.

Lois's qualifications include: Master of Arts (New Media), College of Fine Arts, UNSW, 1996; Intermediate Television, AFTRS 1986; and BA Communications (screen production and political studies), UTS, 1985.
Career Highlights
* CEO/Regional Arts Development Officer, Arts Northern Rivers, 2003 - 2010

* DocuMart Manager, Australian International Documentary Conference 2003

* Executive Officer, Australian Screen Directors Association (now Australian Directors Guild) 1993-96

* Researcher and Policy Advisor, Communications Law Center 1991 - 93

* Manager, Metro Television Ltd, 1986 - 1989
Production Credits
* Producer – The Gods of Wheat Street, 6 ep drama series written by Jon Bell, an Every Cloud Production commissioned by ABC TV Indigenous Dept; broadcast on ABC1 April 2014

* Producer – Northern Rivers Foodlinks corporate documentary, 2011

* Line Producer – East of Everything series 2, 7 ep drama series, ABC 2008 (Prod Fiona Eagger, Writ/Prod Deb Cox and Roger Monk)

* Production Manager – East of Everything series 1, 6 ep series for ABC, 2007

* Production Manager – Solarmax - Imax documentary feature by Prod/Dir John Weiley, locations included Arctic Circle, Poland, USA, UK and Peru

* Producer – Air - animated mini drama by Dir/Animator - Tim Adlide, SBS TV 2002

* Producer – New Boots - short drama, Dir Tristan Bancks, 2004, Cork Film Festival Ireland, Sydney Film Fest, Flickerfest

* Producer/Mentor - And Justice For One - Short drama by Jon Bell through Metro Screen Indigenous Mentor Scheme
Statistics
Indigenous No
Membership Type Professional