Funding Bodies & Partners
We appreciate and acknowledge the ongoing support of our funding bodies and partners.
Create NSW
Create NSW is the NSW Government's new arts and cultural driver, which brings together arts, screen and culture functions in a new integrated entity. Create NSW was established on 1 April 2017, and has responsibility for many of the functions previously undertaken by Arts NSW and Screen NSW.
Create NSW invests in the success and future of arts, screen and culture in NSW through infrastructure and funding programs. It is committed to growing, empowering and strengthening the arts, screen and culture sectors in NSW, to embed arts in the everyday and deliver new, innovative and exciting arts and cultural services and experiences for the people of NSW.
Create NSW supports Screenworks through its Industry Development Fund.
Screen Australia
Screen Australia is the Federal Government agency charged with supporting Australian screen production. Its aim is to help create an Australian industry that is innovative, culturally important and commercially sustainable.
Screen Australia supports Screenworks through its Screen Resource Organisation grants program.
Australians in Film
Founded in 2001, Australians in Film (AiF) is a Los Angeles based non-profit film, television and digital content foundation that supports and promotes Australian screen talent and culture in the United States. AiF hosts regular screenings and special events to celebrate the work of Australian content creators and talent.
AiF's career development and education programs include the prestigious Heath Ledger Scholarship, Mentor LA, Village Roadshow/Animal Logic Entertainment Internship, Greg Coote Fellowship, Gateway LA and The Writers Room AiF is based at Charlie's, a shared workspace at the historic Raleigh Studios in Hollywood. Charlie's a bespoke hub for business, collaboration and networking for the Australian screen community in Los Angeles.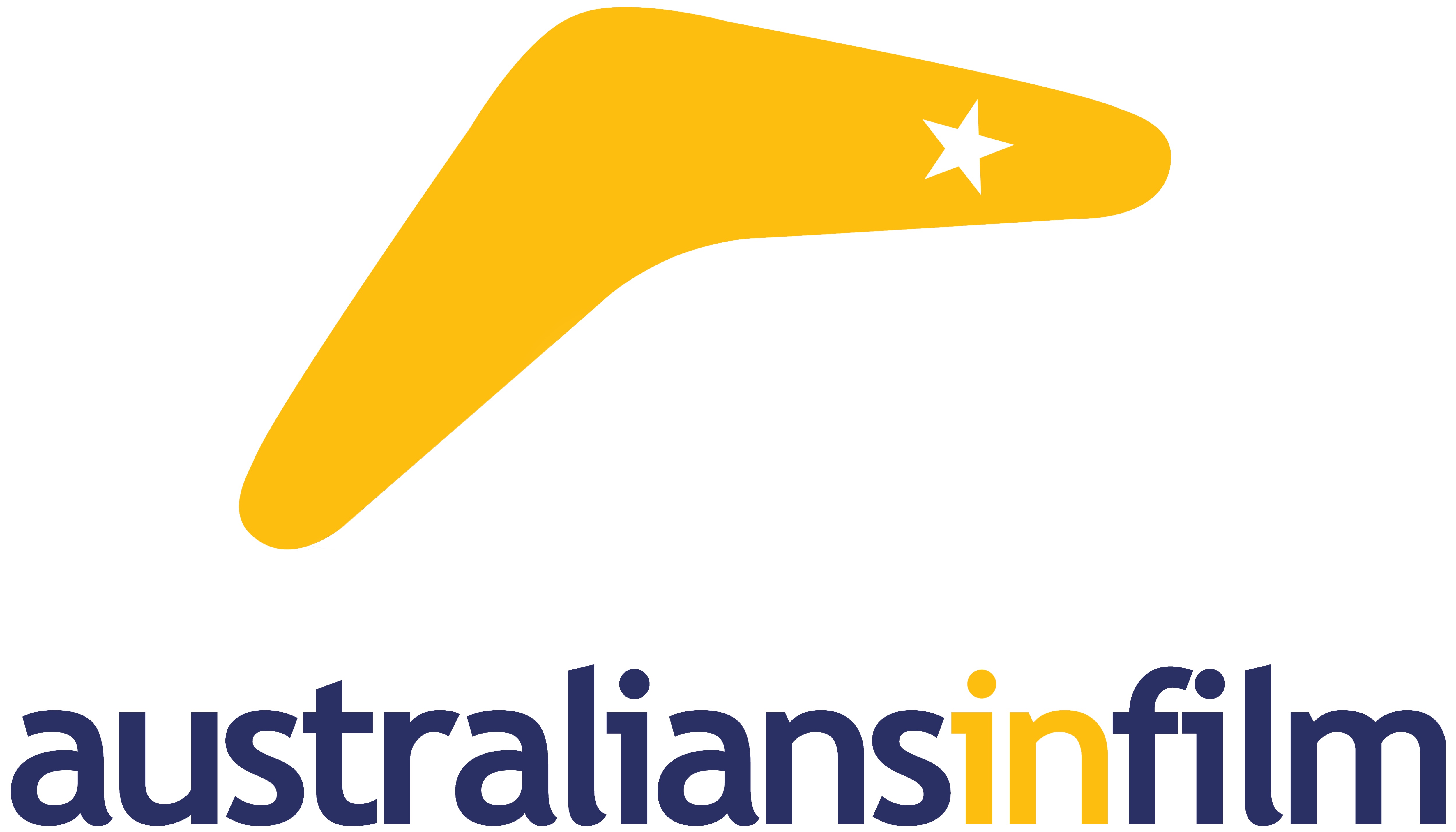 Media Super
Media Super is the industry super fund for all people working in the print, media, entertainment and arts sectors. The Media Super community reaches right across the country and brings together people of all ages and life stages from the print shop floor, to the nation's newsrooms, to the star walk in Hollywood.
Media Super members are the lifeblood of Australia's informative, creative and print manufacturing sectors. As an industry fund run only to benefit members on a not-for-profit model, we are active in our industries, promoting many things that will benefit members and employers.
We support a variety of professional development programs, workplace education sessions and the development of financial literacy and understanding, as well as sponsoring a number of industry awards. We also provide a cash flow loan facility and access to a pre-sale advance loan to help finance film and TV productions.
Media Super supports Screenworks as an Industry Partner.
Screenrights
Screenrights is a non-profit member organisation that provides rights and royalty management services to the screen industry. Screenrights facilitates access to screen content through simple licensing solutions for teachers in education, administrators in government, and home viewers with subscription TV – and provides royalty payments to rightsholders for the programs audiences love.
Screenrights is a leader in the audiovisual industries, forging dynamic connections between screen industry and screen audiences.
Screenrights supports Screenworks as an Industry Partner.
GALVANiiZE Insurance
Founded by David McEwan (AR 471764), GALVANiiZE Insurance (CAR 471763| ABN 26 600 154 354) provide security and peace of mind to clients through our industry-leading Brokering and Risk Management services.
Leveraging an extensive network of Australian and International insurers, GALVANiiZE Insurance prides itself on providing bespoke insurance solutions to a wide range of clients, whether they be individuals, small to medium companies or large organisations desiring value-added risk mitigation and brokering services. All provided with the professional, friendly and efficient service that has fast become a hallmark of our work.
GALVANiiZE Insurance supports Screenworks by providing discounted insurance to its members.
Archie Rose Distilling Co.
Founded in 2014 and located in Rosebery, Sydney – just a few kilometres south of the city – Archie Rose Distilling Co. proudly produces a diverse range of internationally awarded whiskies, gins, vodkas and rums, as well as one-off collaborations, limited releases and spirits experiences.
Archie Rose supports Screenworks as an Industry Partner.
Enova Community Energy
Enova Community Energy is a social enterprise facilitating local communities to take control of their own energy supplies, move away from fossil fuels and reduce the impacts of climate change.
As Australia's first community-owned energy retailer, Enova was established to help change the nation's centralised, coal-dependent energy system by introducing alternative models where households and businesses can generate, store and share renewable energy and lower costs.
Through its not-for-profit arm Enova Community, half of Enova's proceeds (after tax and reinvestment) go back into community renewable energy projects, education and energy efficiency services. Enova has already embarked on innovative projects including microgrids, solar gardens and community-based partnerships.
Enova Energy is Enova's electricity retailer arm and currently retails electricity across regional NSW to residential and small business customers and offers a range of renewable energy options.
Fighting Chance Films
Fighting Chance Films is an independent film production, distribution & sales company. Fighting Chance Films distribution and sales arm was formed to bring quality independent films to international audiences, embracing and coupling new technologies and delivery methods with traditional screens in order to reach the widest audience possible across multiple platforms and territories. We believe great stories deserve to reach their audience.
Fighting Chance Films supports Screenworks as an Industry Partner.
Linnaeus Estate Education Fund
The Linnaeus Estate Education Fund aims to enrich the lives of residents and the general community through a diverse education program supporting the humanities and sciences. It hosts residencies, stages events and collaborates with national and local partners across the creative industries including musicians, designers, artists, architects and writers. 
Linnaeus Education Fund also hosts a range of conferences and forums related to environmental education and contemporary political issues. Linnaeus is a private community operating under a 150 year Trust. The Estate is privately funded and has been developed on the principles of ecologically sustainable development. Particular emphasis has been given to preserving the Estate for future generations through the principle of intergenerational equity.  
Byron Bay Coffee Company
Byron Bay Coffee Company was established in 1989. It is a family business dedicated to excellent service, professionalism and the production of great tasting coffee. They believe that the essential ingredients for the finest coffee are quality beans, expert roasting and blending, freshness and consistency.
Byron Bay Coffee Company is at the cutting edge of the Australian Coffee industry.
Byron Bay Coffee Company supports Screenworks as part of our Supporter Connect Program.
Stone & Wood
Traditionally, a brewery didn't just supply fresh beer to the locals, it could also be relied upon to help support the wider community. Inspired by this, Stone & Wood established in 2013 its community-focused initiative 'Ingrained' to keep true to its role as the local brewer.
Stone & Wood support local grassroots causes to assist in creating sustainable social and environmental outcomes. Stone & Wood do this through donations, volunteering, partnerships and fundraising. This is something that Stone & Wood take pride in and are always looking for ways in which we can positively affect our community.
Stone & Wood supports Screenworks through its Ingrained program.
Screen Producers Australia
Screen Producers Australia is a national member based organisation that unites screen businesses to campaign for a healthy commercial environment and supports the interests of businesses large and small in their production of feature films, television programs, interactive content, and games across all genres and formats.
Screen Producers Australia presents SCREEN FOREVER, the premier conference for the Australian screen production industry. SCREEN FOREVER 2015 will be November 17-19, at Crown Conference Centre, Melbourne, Australia.
Screen Producers Australia supports Screenworks by being a partner for our Regional Producer Elevator Program.
Locale Consulting
Locale Consulting is a boutique professional consulting business that provides practical and outcome-based solutions to the local government and not for profit sectors in regional New South Wales.  This includes assisting not for profit organisations navigate the complexities of the government and regulatory system.
Locale Consulting offers a complementary suite of services which include grant funding applications, strategy and policy development, community engagement, mediation, governance, legal advice and procurement solutions.
Locale Consulting supports Screenworks by providing pro bono legal advice.