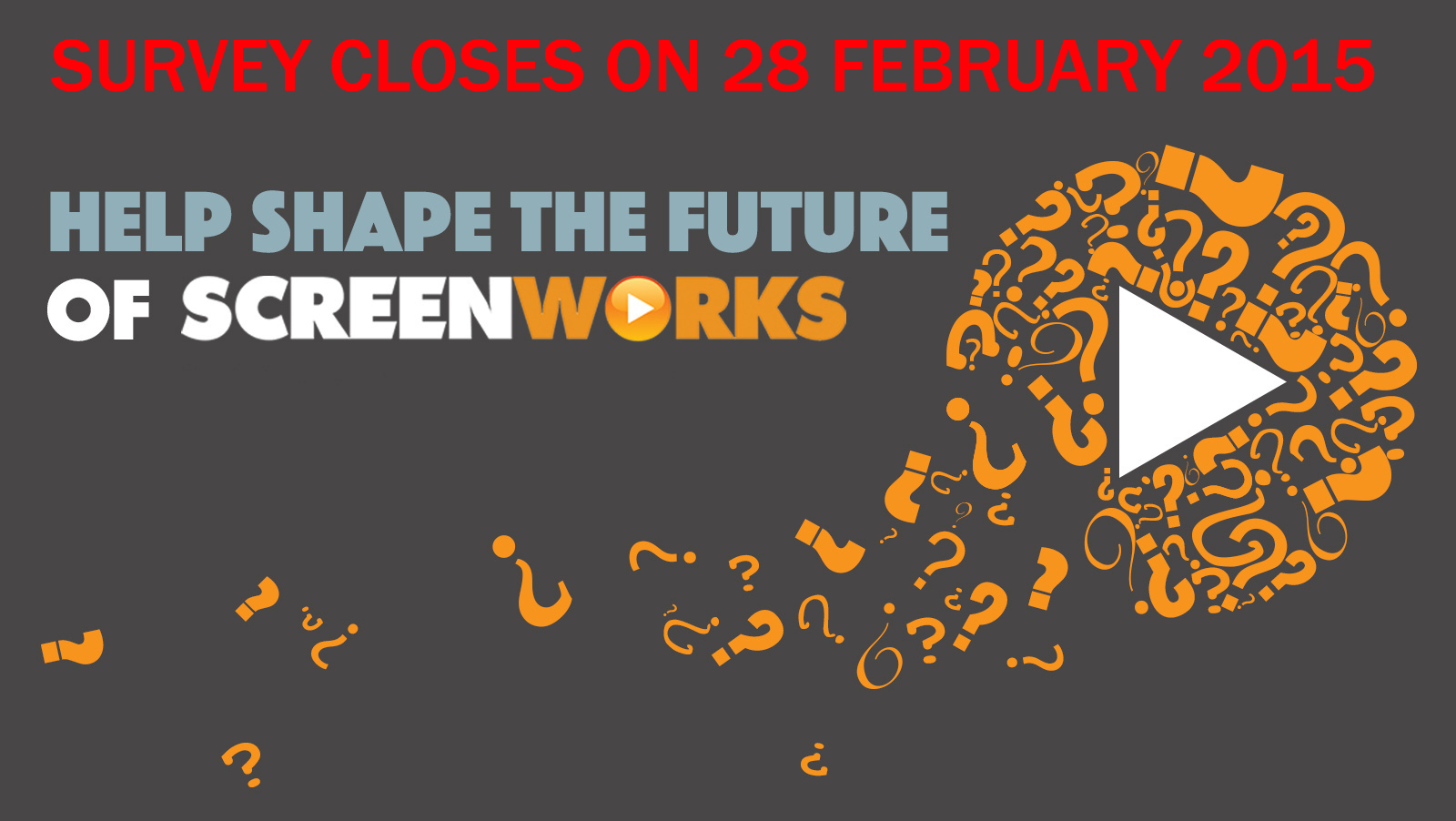 Last chance to have your say
Thank you to everyone who have responded to the Screenworks Shaping The Future survey. This will help us shape long-term direction for Screenworks and to identify how we can continue to best support you.
We have already gathered valuable information and we want to make sure we have captured the strongest representation of our community.  If you haven't filled in the survey yet, we would appreciate you taking 20 minutes to give us your feedback. The survey will close on Feb 28th
We thought you would be interested to know what we have found out so far
Here is a snapshot of what you have told us so far.
1. Networking opportunities & events is the most valuable Screenworks benefit.
2. Making a living out of doing something that you love is the main motivator that drives your interest / commitment to the screen industry.
3. The most popular day for Screenworks to hold our events are Fridays.

Does this reflect what you want from your Screenworks in the future?
If it does (and you haven't already completed our survey), you should get online now and support what others are already telling us.
If it doesn't reflect what you want from Screenworks in the future, make sure that you complete our survey before 28 February so that your voice is heard.
Our survey will close on Saturday 28 February 2015.
Published on February 11, 2015 4:45 am