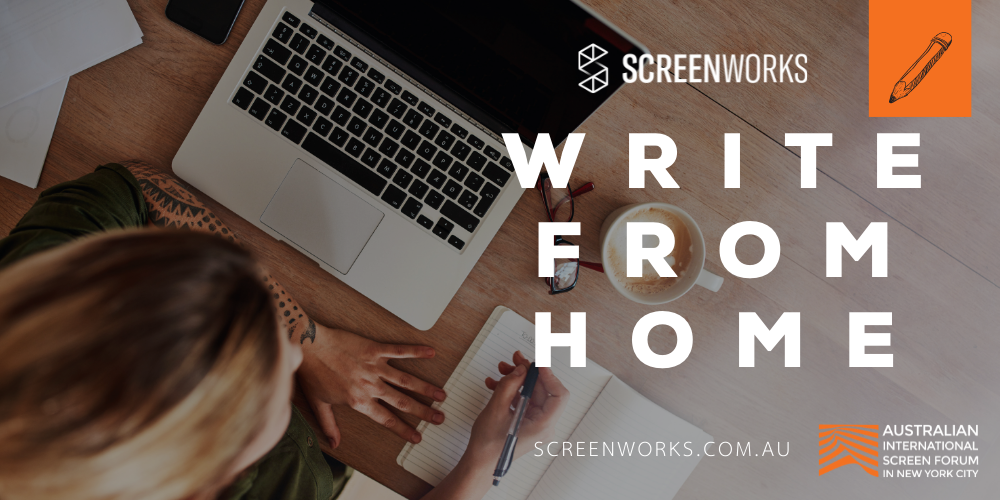 APPLICATIONS ARE NOW OPEN
Write From Home Screenwriting Workshop is an 8-week online series of development workshops designed and hosted by Screenworks and the Australian International Screen Forum.
This program will connect 8 regional Australian screenwriters with New York based screen industry professionals through screenwriting skills development sessions and networking opportunities. The program will run for 8 weeks from 27 July to 14 September 2021 and will be conducted entirely online with weekly interactive webinar sessions hosted by AISF via ZOOM.
Screenworks and AISF are asking mid-career professional screenwriters of scripted features and/or TV to submit an original screenplay to secure the opportunity to develop it under the guidance of a select group of New York-based industry mentors. Confirmed mentors include Chris Beale (Chairman of Ulladulla Films), Timothy Cooper (Founder and Owner, Blueprint Screenwriting Group), Joey Tuccio (Founder and CEO, Roadmap Writers) Chris Deckard (Manager, Fictional Entity) Zach Book (Manager, All Trades Content) and  Nitza Wilon and Elizabeth Kaiden (co-Founders, The Writers Lab and Women in the Script Trade), with more advisors to be announced later this month. 
By completing the 8-week bespoke program, successful participants can expect to acquire:
A more developed screenplay; that is international in nature from both an audience and a business perspective.
An informed sense of current international development trends and processes as they relate to their specific project.
New connections with US-based mentors and opportunities.
Professional feedback regarding script improvement.
A tested and professional pitch for their project.
Current information about securing the proper representation as a writer.
Applications are open to all Screenworks members who are living and working in regional, rural and remote Australia. Definitions of regional areas can be found here.
Selected applicants will be required to pay a participant fee of $110 inc GST.
Deadline: Monday 5th July 5pm AEST
Write From Home is a Screenworks and AISF initiative: AUSTRALIAN INTERNATIONAL SCREEN FORUM exhibits Australian films and connects Australian film, TV and digital works and screen talent with the New York-based screen industries. We also showcase the work of Australian short filmmakers internationally through our short film wing AUSTRALIAN SHORT FILM TODAY. It is also our mission to provide educational and career development programs for new and emerging screen artists, including our Women in Screen Workshop: an industry-focused lab for emerging female filmmakers.
More advisors to be announced later this month. 
Industry Mentors:
Timothy Cooper is a filmmaker, playwright, and comedy writer based in Brooklyn.
He wrote and directed the short comedy Lemon, starring Jennifer Westfeldt and Noah Bean, which had its world premiere at the 2017 Tribeca Film Festival. The film has since played at festivals around the world, been licensed for screening on United Airlines, and become one of the most-viewed festival shorts on Amazon Prime. Timothy was named a 2018 IFP Screen Forward Lab Fellow for his sitcom based on the short—one of 12 projects selected worldwide for development in the yearlong incubator.
He also wrote and directed the web sitcom Concierge: The Series, starring comedians from Saturday Night Live, 30 Rock, Bridesmaids, Last Comic Standing, the Onion News Network, CollegeHumor, and Upright Citizens Brigade. For his work on Concierge, he was nominated for a Writers Guild Award for Outstanding Achievement in Writing Original New Media. The series was an official selection of the International Television Festival and the Screen Actors Guild Foundation Short Film Showcase.
Timothy's first feature-writing credit, Away From Here, starring Nick Stahl, Alicia Witt, and Ray Wise, is available on iTunes and Amazon Prime. Watch the trailer here.
He is a proud member of the Writers Guild of America East, the Brooklyn Filmmakers Collective Writers' Workshop, the Hollywood Radio and Television Society, and the WGAE Softball Team. Timothy is currently developing multiple pilots and features with a variety of production companies.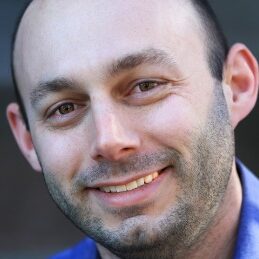 Joey Tuccio is the CEO of Roadmap Writers. He previously worked at Bold Films (DRIVE, WHIPLASH). Roadmap Writers is a screenwriting education and training platform for writers looking for a guided path to success. Our programs are hosted by working industry executives and are designed to empower writers with actionable tools and insights to elevate your craft and cultivate relationships with industry professionals. Since 2016, we have helped more than 150 writers sign to representation and countless others get staffed, optioned, or sell their script.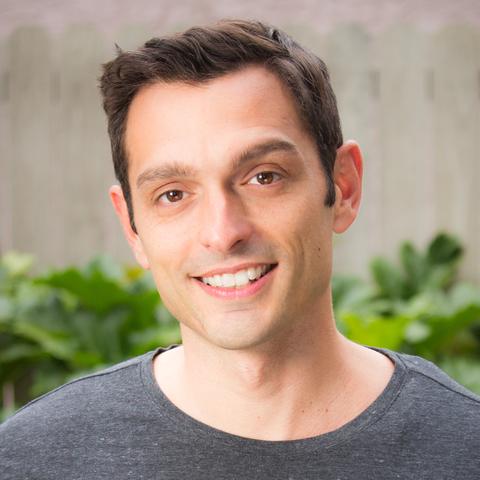 Chris Beale is the CEO of Ulladulla Films. He is the founder and chairman of a $5 billion investment business and has been engaged in non-profit work in promoting the screen arts and educating emerging filmmakers. He has now entered the for-profit development business through Ulladulla Films. He is co-founder and Chairman of the Australian International Screen Forum in New York. The Screen Forum exhibits new and retrospective feature films at Lincoln Center, with new and iconic filmmakers presenting, and also runs educational programs for emerging filmmakers. Chris also personally curates a short film program, Australian Short Film Today, now in its 28th year, showcasing the work of emerging filmmakers. This program travels to eight cities in the United States and Europe. Chris was born in Australia and has liberal arts and law degrees from the University of Sydney and an M.B.A. from Harvard Business School. He has lived most of his life in the United States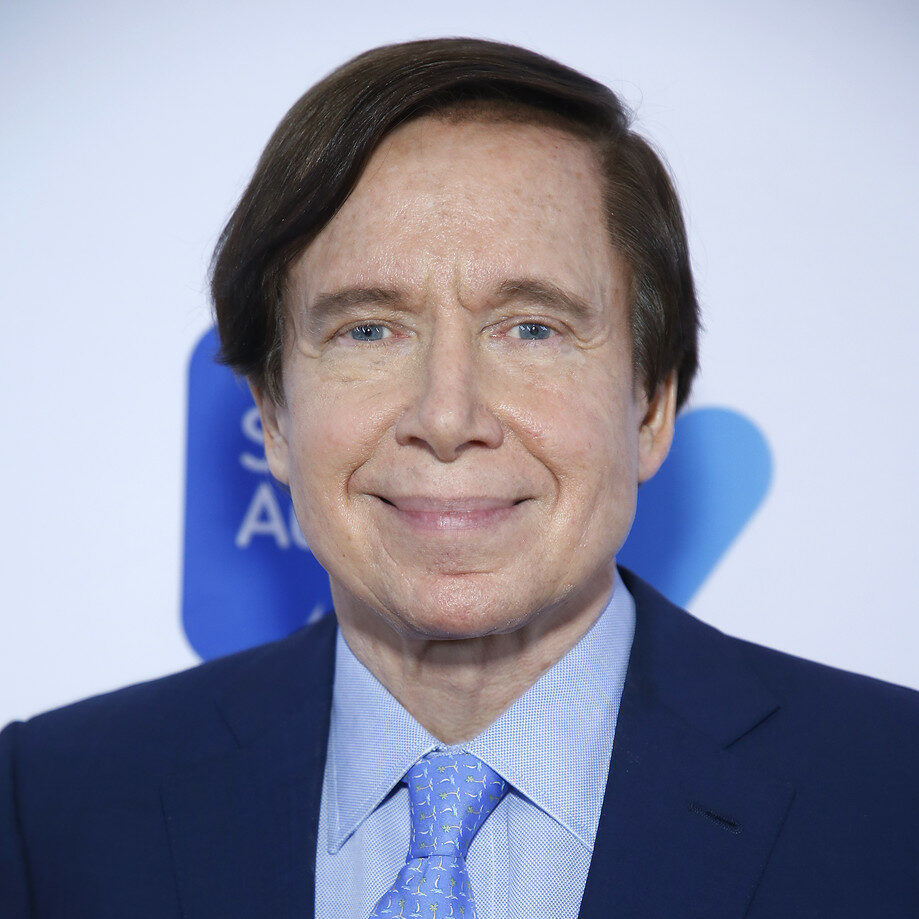 Elizabeth Kaiden co-founded The Writers Lab with Kyle Ann Stokes and Nitza Wilon, and is a founding Partner of Women in the Script Trade (WIST) with Nitza. WIST runs the script development labs in NY and LA for the Athena Film Festival and The Writers Lab with NYWIFT and provides individual support for exceptional women screenwriters. Elizabeth served as Head of Development for three years for Tangerine Entertainment, an independent production company that produces films directed by women, and has mentored at Stowe Story Labs. She is a former theater and film critic and a graduate of Princeton and the Yale School of Drama, she lives in New York with her family.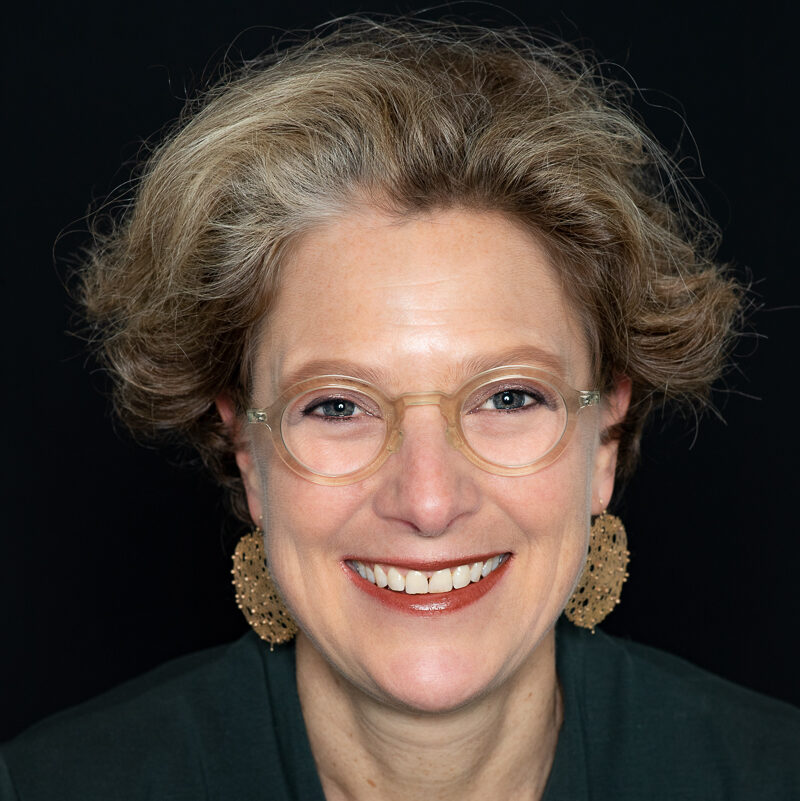 Nitza Wilon co-founded The Writers Lab with Elizabeth Kaiden and Kyle Ann Stokes in 2015 and is a founding Partner of Women in the Script Trade (WIST) with Elizabeth. WIST runs the script development labs for the Athena Film Festival (NY and LA) and The Writers Lab with NYWIFT, and provides individual support for exceptional women screenwriters. Prior to committing to script development for women, Nitza was an actor, journalist, and magazine and book editor. She earned her BA from the Annenberg School of Communications at Penn. In addition to her work advocating for women in film, Nitza is a writer and voice actor. She lives in New York City with her family.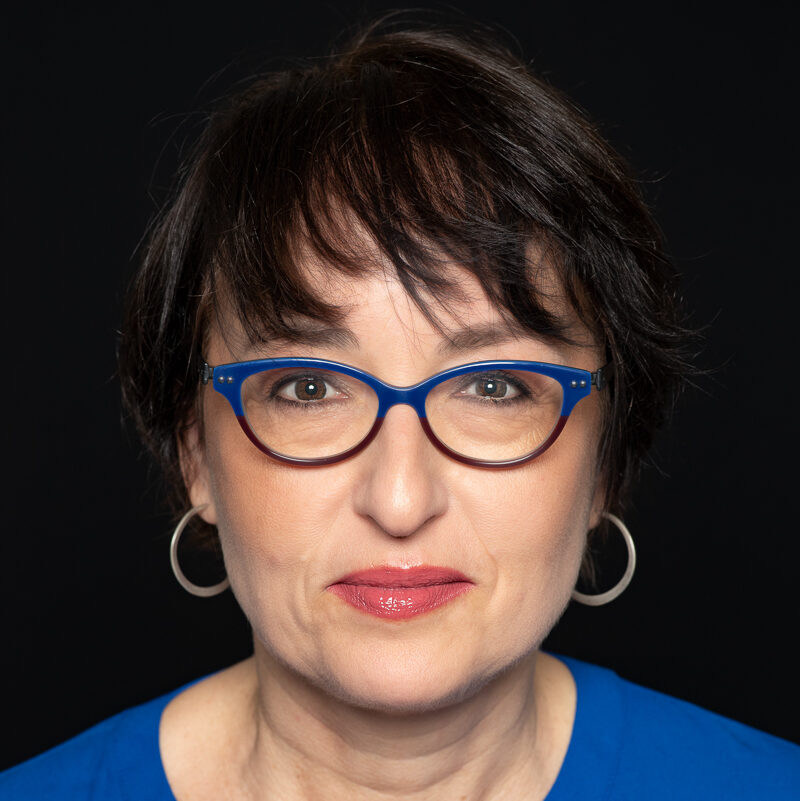 ZACH BOOK started on HBO's The Wire before working for Jerry Bruckheimer Television. In 2012, he partnered with Steven De Souza (Die Hard, 48 Hrs, Commando) to develop for film, TV and digital. Zach transitioned from development into literary management with ALL TRADES CONTENT where he produces for film and TV, while also representing writers, directors, and various IP.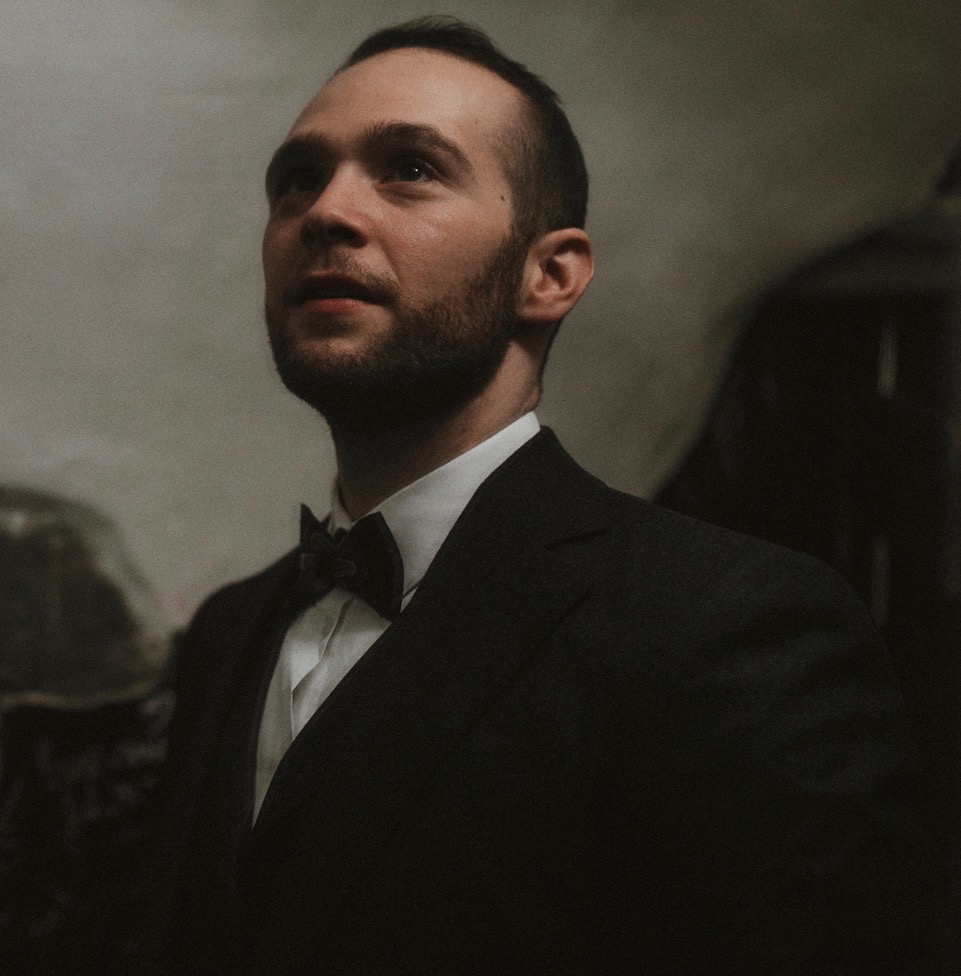 Screenworks Write From Home Screenwriting Workshop is delivered in partnership with the Australian International Screen Forum