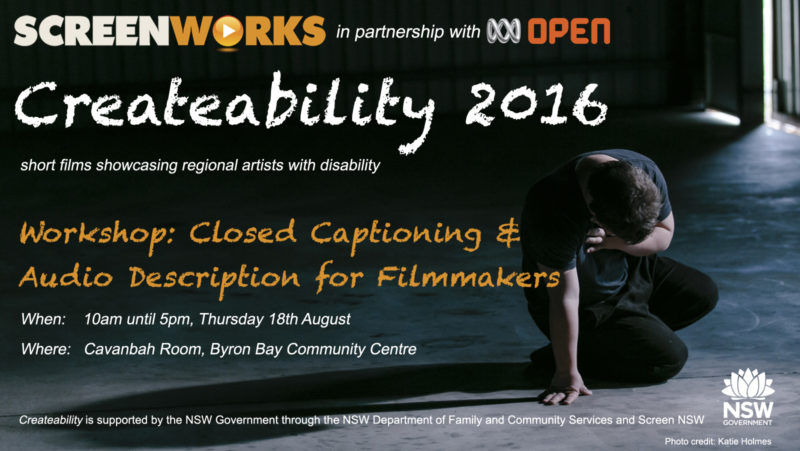 Closed Captioning and Audio Description Workshop for filmmakers
Screenworks to run Closed Captioning and Audio Description
Workshop for filmmakers
Thursday 18th August 2016 – Byron Bay Community Centre
As part of their commitment to making screen media accessible to the hearing and visually impaired, Screenworks is proud to be delivering a Closed Captioning and Audio Description Workshop. This one-day seminar has Ballina-based captioning expert Michael Lockrey and Sydney-based Audio Description Manager Alison Myers presenting in Byron Bay on Thursday 18th August 2016.
Michael Lockrey is a passionate advocate for correct captioning across all media. For six years he was Chairman of the Australian Communication Exchange, a not-for-profit organisation providing phone access to the deaf and hearing impaired. As a profoundly deaf man, Michael has developed an app "no more craptions" to easily transform Google's auto-captions into correct closed captions. Michael has won a national award for his advocacy work with captioning.
Sydney-based Alison Myers is the Audio Description Manager at The SubStation. After many years as a captioner, Alison branched out into audio description in 2008 and has been a passionate advocate ever since, seeking to expand its use, audience and accessibility in Australia. Whether providing Audio Description for cinema, DVD, internet or exhibitions, she is committed to ensuring her team delivers the best in the industry.
By delivering this practical workshop in Byron Bay, Screenworks wants to educate filmmakers on the simplicity and significance of Closed Captions and Audio Description in screen media; how it increases the opportunities for your screen media and helps address delivery requirements for some broadcasters and exhibitors. This event is a free event but places are strictly limited and you must register for your ticket in advance to secure a space.
Screenworks' General Manager, Ken Crouch is keen to emphasise the significance of this seminar, "We are very lucky that two experienced advocates, Michael Lockrey and Alison Myers are leading this workshop. We expect that not only will it increase the accessibility of screen media for people with disability it will also raise the quality of Close Captioning and Audio Description across our film industry"
Tickets and more information www.screenworks.com.au.
Detailed information about the CREATEABILITY 2016 project in addition to online registrations are available from Screenworks' website – https://www.screenworks.com.au/createability.
Createability is providing local funded opportunities for professional filmmakers to profile artists with disability living and creating in Regional NSW. By producing these short films, Screenworks wants to provide artists with disability the opportunity to challenge community attitudes and misconceptions that form barriers to social inclusion, while also providing the funds and opportunities for Regional NSW professional screen workers to produce short films.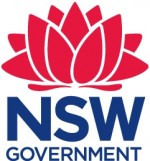 Createability 2016 is supported by the NSW Government through the NSW Department of Family and Community Services and Screen NSW.

Createability 2016 is being delivered in partnership with ABC Open.
-RELEASE ENDS-
Published on July 18, 2016 4:52 am