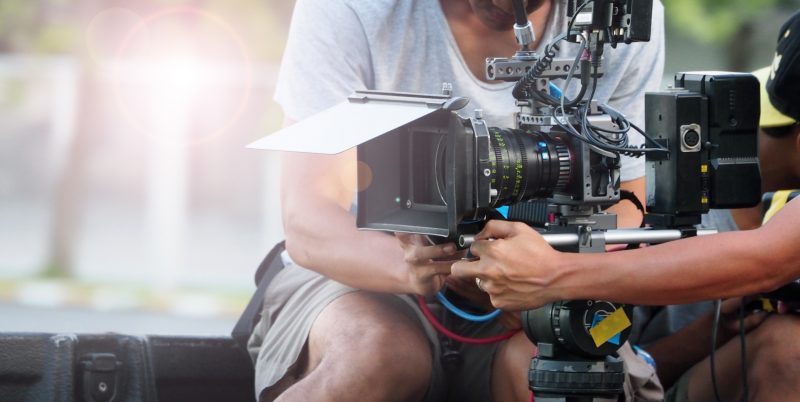 FNQ Screen Practitioners invited to attend workshop that will help shape the future of the local industry
DATE: 19 January 2018
Media Release – FOR IMMEDIATE RELEASE
Far North Queensland filmmakers and digital creatives are being asked to come along to an industry development workshop being held in Cairns on Saturday 24 February to help regional film industry specialist Screenworks establish the current opportunities and needs of the local industry and its practitioners.
Over the course of 3 days, Screenworks in partnership with Cairns Regional Council and Screen Queensland will deliver a local industry workshop, a networking event and one-on-one consultations.
On the Friday night, Screenworks and Screen Queensland will host an informal networking event at the North Bar and Kitchen at the Shangri-la Hotel from 5.30pm. The event will be a great opportunity for professional, emerging and early-career practitioners to come together to connect, and will provide the opportunity for anyone interested in the industry to create new contacts.
On the Saturday, the Cairns Screen Industry Forum/Workshop will be a one-day workshop for practitioners of the Far North Queensland screen industry. The workshop will be held at the Botanic Gardens Visitor Centre and will provide attendees with important information about industry opportunities available already, as well as providing locals with a chance to have their say about what the local screen industry needs to prosper.
On the day after the workshop, Screenworks will undertake a number of one-on-one consultations to discover more information about individual needs, projects and aspirations. These one-on-ones will provide individuals the opportunity to raise matter that they don't feel comfortable raising as part of a group environment. One-on-one consultations can be requested by sending an email to Screenworks.
Screen Queensland has engaged Screenworks to undertake a range of work for Far North Queensland, working with the industry and Cairns Regional Council to develop opportunities and networks for the Cairns region.
"For more than 15 years Screenworks have been running initiatives, workshops and programs aimed at developing skills, creating opportunities and increasing the number of screen-related jobs in regional NSW.
"Far North Queensland and its local screen practitioners face similar opportunities and challenges to those we face working our in our region and we're looking forward to help build upon what is already a long history of quality film and TV productions in Far North Queensland," Mr Crouch said.
All events are free, but RSVP is essential. Registrations for all of the events is available online at www.screenworks.com.au/event/cairns-screen-industry-forum/
Media Contact:
Ken Crouch, Screenworks (02) 6687 1599
---
ADDITIONAL INFORMATION:
ABOUT SCREENWORKS:
Screenworks is a not-for-profit registered charity that supports and advances the screen industry in regional, rural and remote Australia.
Based near Byron Bay NSW, Screenworks provides industry and professional development initiatives, networking opportunities and services for screen content creators, producers and workers. It regularly promotes regional-based screen projects, events and filmmakers to the NSW, national and international industry.
Screenworks' recent highlights include: "The Athena Project" (funded by Screen Australia's Gender Matters initiative), "Deadlock Script Lab" and "Deadlock Attachment Program" in partnership with Every Cloud Productions, and "Createability" supported by Create NSW and delivered in partnership with the ABC.
Northern Rivers Screenworks Inc is registered as a charity with the Australian Charities and Not-for-profits Commission ABN 87 095 440 458.
Screenworks website: www.screenworks.com.au
Published on January 18, 2018 10:49 pm