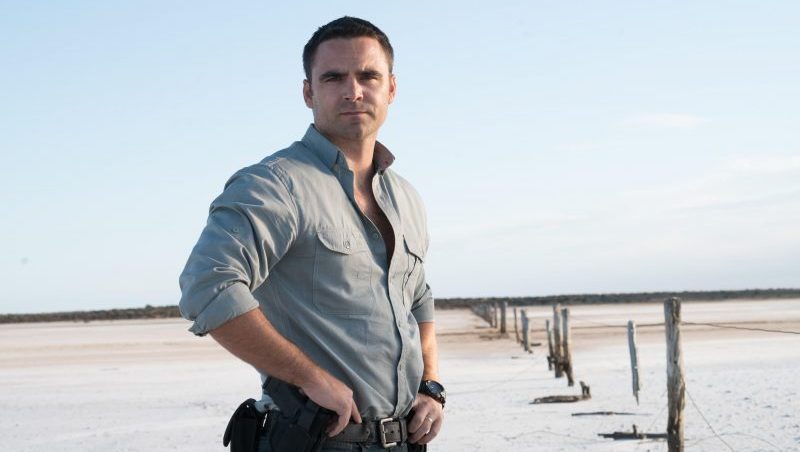 MEDIA RELEASE: LOCAL TO GLOBAL BUSINESS OF PRODUCING SEMINAR
Photo (above): Screenworks' Chairperson, Dustin Clare
MEDIA RELEASE: 8th FEB 2019
EARLY BIRD TICKETS ON SALE NOW
SCHOLARSHIPS ON OFFER
Award-winning Screen Producers, content buyers and commissioning editors from Australia and South East Asia are preparing to present at Screenworks' popular annual seminar, the Business of Producing which will take place in Ballina from March 21 – 23. This year's theme is Local to Global. Early bird tickets are currently on sale until Feb 15 when the guest speaker line up will be announced.
This year, for the first time ever, scholarships will be offered to enable Northern Rivers residents who would otherwise not have the opportunity to purchase tickets to attend Screenworks Business of Producing Seminar. These scholarships are being made possible due to the support of the inGrained Foundation and Stone and Wood Brewery and will help ensure the greatest possible diversity of conference delegates.
For the past three years, Screenworks have run the producer seminar in the region, attracting attendance from early career and professional regional producers from up and down the east coast of Australia and beyond. They come to the event to be inspired by and connect with screen industry professionals who present case studies of their works and talk about best practice and industry opportunity.
Screenworks Chairperson Dustin Clare said "We continue to attract an extremely high calibre of guest speakers and executives to the region for the event, who even in a major city would be inaccessible, creating a rare opportunity for both established creative practitioners and those starting out in the industry. This event will increase economic opportunities for the film and television sector within our region and ultimately create more work and jobs locally.
"This year we are proud to be able to make this event more accessible for Northern Rivers residents facing hardship as a direct result of introducing our new scholarship program."
Member for Ballina, Tamara Smith MP is helping to support the event and looking forward to Screenworks bringing some of Australia's leading producers and key decision makers to the region. "I am delighted to support the Business of Producing Seminar and I look forward to welcoming speakers and attendees to our beautiful region in March. Bringing this fantastic event to the Ballina Shire provides a unique opportunity for creatives within the film and television sector, and will bring genuine economic benefits for our community as well as great new content to our screens" said Ms Smith.
Screenworks' Business of Producing is ideal for early career and established screen producers, content creators and anyone wanting to connect with key decision makers in the film and television industry. It's being held at the Ramada in Ballina, March 21 – 23. Early Bird tickets are on sale now until Feb 15 when the guest speaker line up will be announced.
For tickets and more information www.screenworks.com.au
The event is being made possible thanks to the support of the NSW State Government, Create NSW, Media Super, Ballina Shire Council, Ramada Ballina, Screenrights, Archie Rose Distilling Co. with special thanks to Screen Queensland, Screen Tasmania, Screenwest and Tamara Smith – Member for Ballina.
MEDIA ENQUIRIES
Lisa O'Meara, Screenworks Programs and Operations Manager
e – programs@screenworks.com.au | p – 02 6681 1188 | m – 0403 133 100
Published on February 5, 2019 11:48 pm