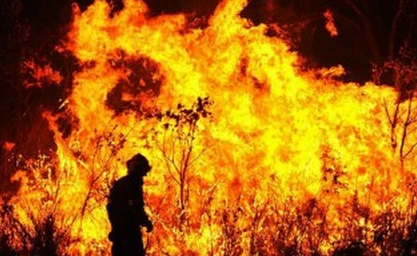 EXPOSED – Brett Stephens
Brett Stephens is one of the winners of Screenworks Inside the Writers Room and will be heading to Sydney early next year to join the writers at Playmaker Media as they develop their stories for the next series of House Husbands and Love Child.
Brett is based in Bangalow and runs six-sixty productions, a digital media production company that specialises in factual, artistic and commercial content for a wide variety of audiences and broadcast platforms.   His clients include Fire Service, Ambulance Service, SES as well as the CWA and aged care services.
Brett's real passion is writing and producing long form and short form drama, he has written a novel, a TV drama and a couple of feature scripts – one was optioned and developed by Paradise Pictures.
We look forward to seeing what comes from his involvement in Playmaker Media's Writers Room.
We spoke to Brett about his work and aspirations..
Tell us a bit about what you do in the Screen Industry and how you got started.
I am the Director of six-sixty productions based in Bangalow. We specialise in digital media production. We produce an array of factual, artistic & commercial content for a wide variety of audiences and broadcast platforms. These include on-line presentations, commercials, documentary material, short films and longer
I started off doing short films, then a Bachelor degree in Communications at QUT.
I spent ten years in the Queensland Fire and Rescue Service, completed a Graduate Diploma of Film and Television at QUT Kelvin Grove and eventually worked my way to be Director of the Multimedia Unit for the Department of Emergency Services. I continued writing, filming and editing short films during this
I left to open six-sixty productions in 2006.
What's the project you have most enjoyed working on, and why?
I think the project I have most enjoyed working on is a unpublished novel called Skinnyboy. Also a feature film script  Endless Blue, a rockabilly romantic comedy set amongst Australia's surf culture. It is a modern day love story concerned with staying together rather than getting together, about keeping dreams alive in the face of adversity and overcoming the myopic prejudices only family can truly deliver. This has been developed and optioned before by Chris Brown and Chris Fitchett at Pictures in Paradise.
I  love writing and I love turning the written word into visual imagery.
How long have you been living and working in the Northern Rivers?
We moved to Bangalow 2 years ago after coming here for holidays for many years. The girls love it. Bangalow is a perfect place to raise kids and for ourselves but I also love Byron, Brunswick Heads, Mullum, Lismore, Ballina and all the places in between.
What is important to you in running a successful and creative regional business/working regionally?
Time management is the most important thing. Time is really the most important thing there is, so it is vital to get the balance right. The other thing is making the right creative connections with people who will bring skills and something special to a
production. Hopefully it should be fun too.
Tell us a bit about what you have been working on most recently?
We are working in a factual television series called Antiques Masterclass – Fishing for the Moon, which is unrestricted access to the secret world and changing face of professional, high end antique dealing. We are following the journey of a father with a rich family history in antique dealing passing down his knowledge to his daughter.
I am also working on a documentary called Beyond the Rubble – a look at the history and future of Urban Search and Rescue Teams in Australia.
We are also working on a comedy series hopefully to be produced right here in the Northern Rivers. That is the dream, to live here and work here.
Is there anything else that you would like to share with us about you and your work?
I love the DYI ethic. It is great to meet and work for really talented people but at the end of the day it is much more fun actually doing it yourself. Let's do it.
Published on December 17, 2014 6:33 am