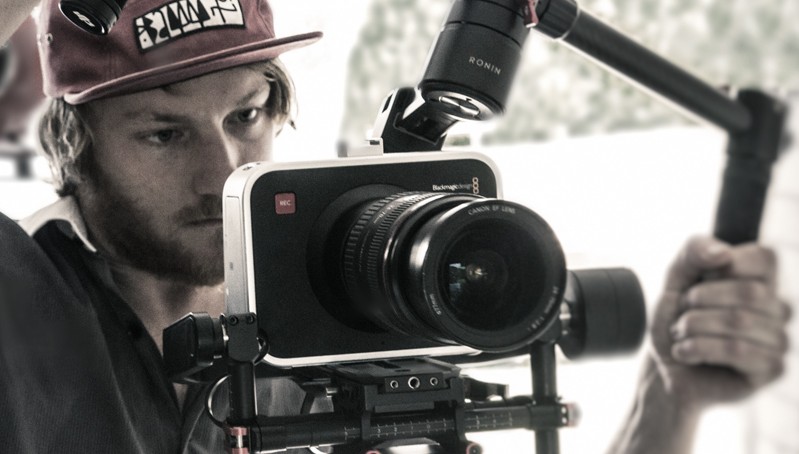 EXPOSED: NATHAN WOOD
We recently saw the impressive work of Cinematographer Nathan Wood in the short film The Battle, which was produced and directed by Sophie Hexter and Poppy Walker and funded through Screenworks Createability program.  Nathan has a passion for creating beautiful images, is a recent recipient of a Young Regional Artists Scholarship and has a number of interesting projects he is currently working on.  We welcome Nathan as a new member to Screenworks and asked him to tell us a little about himself and his work.
· Can you tell u
s about the work you do and how you got involved.
I run a Byron-based production company called Paredolia Visuals, and my specialty is the creation of cinematic imagery for Films, Musicians & Businesses. I have been operating as Paredolia Visuals for 3 years since I graduated from SAE Institute, and in that time have completed major projects for Warner Brother's Movieworld, a selection of international musicians and a wide variety of locally based films & documentaries (some of which have been funded by Screenworks).
·What's the project you have most enjoyed working on, and why?
My favourite project to date would have to be the shooting of the short film
Hitch
which was directed by Poppy Walker & Sophie Hexter. As D.O.P. on this project I was surrounded by an amazing cast & crew, and I thoroughly enjoyed the opportunity to work with such a professional & vibrant group of people. I always gain a great sense of satisfaction from completing my own solo projects to a high standard, but the energy and challenge of working in an on-set environment was just phenomenal!
· How long have you been living and working in the Northern Rivers?
I moved to Byron Bay in 2010 to begin my degree at SAE, and have been working within the industry ever since – although it has only been in the last two years that I have begun to specialise as a Cinematographer. I love this community and the way of life in this region, and so far have enjoyed every day of my 5 years in the Northern Rivers.
·What is important to you in running a successful and creative regional business/ working regionally?
I think that the most important aspect of running my own business is maintaining a balance between making a living and still retaining a sense of creativity and fun. I have never thought of my job as "work", which is the way I would like to keep it! And of course, being paid to travel nationally & internationally in order to create beautiful images is a dream come true, so I'm very fortunate to be able to call this my profession.
· Tell us a bit about what you have been working on most recently?
I am currently creating several Music Videos, have just completed the Creatability Documentary The Battle and have recently returned from a week in New Zealand filming for Queenstown Holidays.
As well as my own projects, I am about to start a full-time position overseeing the creative team at Psychwire, which will involve the creation of online video/animation content for a worldwide Psychology training platform. I have also been lucky enough to be selected as a recipient of the Young Regional Artist Scholarship, which will provide me with $10,000 of State Government funding to create several time-lapse based videos for N.S.W. National Parks – so it's starting to seem as though I might be in for a rather busy year or so!
· Is there anything else that you would like to share with us about you and your work?
My biggest career goal at this point is to work as a Cinematographer on major productions so I would just like to extend a massive thank you to Screenworks as their funding has allowed me to work on projects that will (hopefully) help my dream to progress a little bit closer to becoming a reality! If anybody would like to see a selection of my work, it is available at
www.paredoliavisuals.com
Published on September 14, 2015 7:26 am