We identify emerging talent, developing people and projects from across the Northern Rivers region in North East NSW. This page showcases crowdfunding projects by our members.
Become part of the crowd sourcing efforts to make these members' short films, multiplatform and digital media projects meet their full potential.
If you would like to have your crowd funding project included on this page, please email us at info@screenworks.com.au.
---
Good Fortune Island
A short film raising awareness about children affected by the Fukushima Disaster
Screenworks Member: Saya Minami is co-producing and acting in this film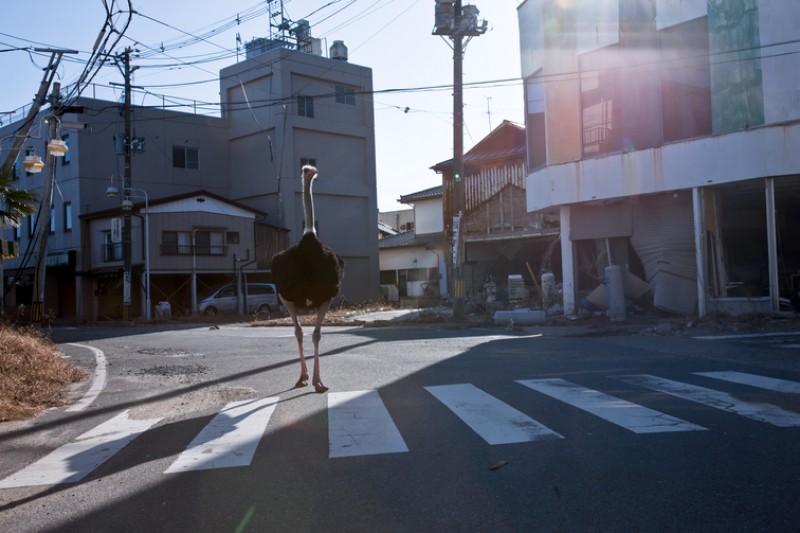 This is a story about a boy from Fukushima who is invited into the enchanted world of Australia. The magic is not just about playing outside without the fear of radiation but finding a new way to see the world.
On March 3, 2011 an earthquake and tsunami hit the coast of Fukushima, causing one of the worst nuclear disasters since Chenobyl.  The eventual  death toll from just the earthquake and tsunami alone, was in excess of 15,000 with close to 3,000 missing.
Good Fortune Island intends to bring awareness of the struggles the children of Fukushima face.  This short film, not only presents an entertaining story that touches the heart but will also raise awareness of the very important issues regarding the children of Fukushima.
All of the crew and cast have donated their time to help on this film, as they believe this is a story that needs to be told.
Every single dollar raised for this film, will straight towards the production.
Click here to make a donation or find out where the money will be spent.
---
Occupy Groundswell
Member: Trevor Keightley
Occupy Groundswell is a global film project that will inspire countless millions of individuals to create necessary planetary change as a mobilised community working towards positive outcomes.
The filmmakers are currently seeking donations to help them make this film through the Documentary Foundation of Australia.
---
The God Molecule and the Shamanic Toad
Member: Dean Jefferys
Dean Jefferys is a film maker and activist for the environment and the raising of consciousness. He made the ground breaking documentary on the traditional and western use of Ayahuasca Shamans of the Amazon 16 years ago.
The God Molecule and the Shamanic Toad is a personal journey into the mysterious Shamanic world of the most powerful entheogenic molecule known to man, 5-MeO-DMT or "The God Molecule" as many are now calling it. 5-MeO-DMT appears only in a few plants and one animal known as the Bufo Alvarius, Sonora desert Toad from Mexico.
After experiencing the extremely powerful Toad Medicine (5-MeO-DMT)  in 2015, with Dr Octavio Rettig, Dean realised the potential  this ritual and molecule has on the transformation of the individual and on effecting a quantum shift in global consciousness.  The film follows Dean, as he travels to Mexico to meet the Toad and to experience 5-MeO-DMT rituals with many different  Practitioners. He will explore issues around the Toads vulnerability and the vulnerability of initiates smoking the Toad.
You can help Dean make this film by donating to his crowdfunding campaign
Campaign closes mid August 2016
---
AJDE DA IGRAME! – LET'S DANCE!
Member: Karenza Ebejer
Ajde Da Igrame – Let's Dance is a music documentary highlighting three vibrant and acclaimed "Roma" dance bands from Macedonia on their recent tour of Australia.
Screenworks member Karenza Ebejer has been documenting the journey of three vibrant Macedonia bands on their recent tour of Australia.  There were 19 members in all, who were mostly related and came from the small town of Berovo in Macedonia. Very little English was spoken amongst them and some had never been overseas before.  Their music, coming from the "Roma" tradition where music is passed down inter-generationally, is deeply embedded in their culture and life.  The culmination of their journey was to showcase their rich cultural tradition to local audiences at the infamous Woodford Folk Festival.  Karenza followed the bands with a camera and was able to capture their experience both on and off stage.
Now the film is at the post production phase. It has stalled from progressing due to lack of funds for completion. The film needs:
Online Edit
Colour Grade
Sound Mix
Translation and Subtitling
On top of this, they need some funds for marketing and distribution.
You can help Karenza bring this film to fruition by donating to her  crowdfunding campaign https://australianculturalfund.org.au/projects/ajde-da-igrame-lets-dance/
---
Unsettled
Member: Grayson Cooke

Ruins. You know you love them. And so do we!
Grayson and his team are raising funds for a project called UNSETTLED, a creative and documentary investigation of colonial ruin in the Flinders Ranges. The Flinders is an area of immense natural beauty and cultural significance, and an area that is littered with colonial ruins, many now popular tourist sites. In re-thinking the figure of the ruin, this project questions the stories we as Australians tell ourselves about our colonial past, through a combination of media art, archival research, and documentary interviews with Adnyamathanha people and other residents of the Flinders Ranges.
They are raising funds to exhibit this project at the State Library of South Australia – and need your help to do it!
---
The God Molecule and the Shamanic Toad
Member: Dean Jefferys
Dean Jefferys. is a film maker and activist for the environment and the raising of consciousness. He made the ground breaking documentary on the traditional and western use of Ayahuasca Shamans of the Amazon which screened on Australian TV in 2000.  Dean is crowdfunding to raise money to get back to the Amazon to interview tribes for his next documentary The God Molecule and the Shamanic Toad, a personal journey into the mysterious Shamanic and microscopic world of the most powerful Entheogenic molecule known to man, 5-MeO-DMT or "The God Molecule"
---
Between the Gears
Members: Johannes Beer
What we're trying to do is get you, the AUDIENCE, to get involved in the whole production process of the movie.
You can follow us online and get involved by contributing and giving your input via a voting-system. This can all be done comfortably from where you are right now! When we start casting, looking for locations, think about set designs etc. you will be invited to share your thoughts and you're going to be able to shape the film together with us. We also want to make the movie authentic, and that's why we're depending on being in a dialog with you.
At the moment we can just tell you that it's a awesome story, there is passion, there is psychological pressure, the main character and his father are crazy about cycling, but we really can't tell you more yet…
Crowdfunding deadline – 01 Oct 2015 at 13:56 pm AEST – http://www.pozible.com/project/198948
---

The Bentley Effect
Members: Brendan Shoebridge, Susie Forster
It's about sharing the Bentley story with the world.
Whether you're a farmer, a student, a banker, a teacher or even a miner, chances are you spend time outdoors, enjoying fresh clean air and nature. Today, vast areas of Australia are covered by unconventional gas mining licences. To put it simply, this means the mining industry and its supporters would have as much as half of this country become a network of gasfields.
Crowdfunding from 1 June 2015 to 30 June 2015 – https://planetfunder.org/projects/the-bentley-effect-movie
---
Get involved with our Indiegogo Partner Page
Click on the image below to view the full Screenworks Indiegogo Partner Page.
If you are a Screenworks member, you can create and launch a campaign on our new Partner Page by clicking on this "Create Campain" button.
Indiegogo have also provided us with this great Crowdfunding for Film resource below:
---
Check out our Pozible Collection
Click the VIEW ALL button below to view the full Screenworks Collection Page on Pozible.
If you are a Screenworks member, you are able to add your own Pozible crowdfunding campaign to drive more traffic to your campaign. To add your project, please visit the Pozible Collection page and click "Apply for Inclusion".