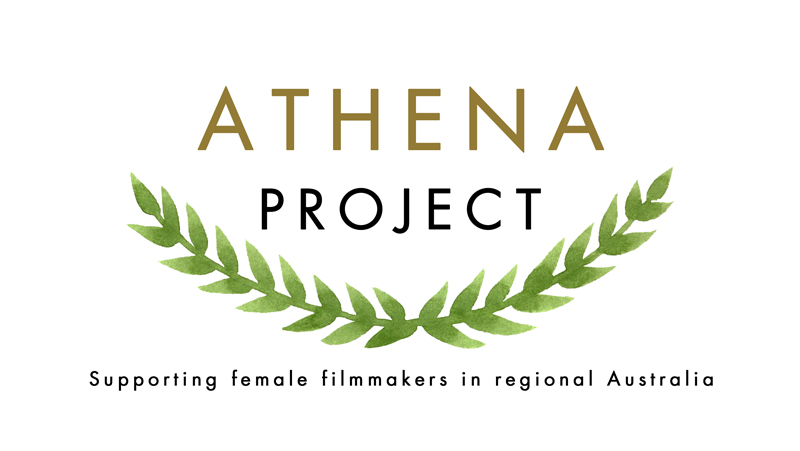 Through The Athena Project, Screenworks is addressing gender imbalance and increasing the number of regional women in lead creative roles in the Australian film and television industry. This new project is a Screenworks initiative funded by Screen Australia through the Genders Matters: Brilliant Careers program.
The project aims to help female writers and directors from regional areas across Australia to:
leverage initial success in the screen industry
build professional networks
create viable career pathways
The Athena Project includes two events that will be held at The Byron at Byron Resort in Byron Bay and include:
a public Screen Industry Careers Forum on 8 November 2016
a two-day selective residential workshop on 9 November and 10 November 2016
Residential workshop participants will be supported to develop individual career plans and will receive strategic assistance from Screenworks for up to 12 months, to implement these plans.
Guest Speakers include:
Gillan Armstrong; Writer/Director (Women He's Undressed, My Brilliant Career)
Debbie Lee; Director of Scripted Development at Matchbox Pictures (The Family Law, Glitch)
Felicity  Packard; Writer (Janet King, Anzac Girls)
Cate McQuillen; Director (dirtgirlworld)
Monica Davidson; Creative Industries career advisor
Victoria Baldock; Director Verve International
Click on the buttons below to find out more information.
---
Support Athena. Support Screenworks. Donate today.
As an Australian nonprofit organisation, we rely on donations from the general public to help us make sure that we can make ends meet. Please make a difference by giving a one off donation via PayPal or setting up a small monthly donation via our GiveNow fund-raising page. Donations over $2 are tax deductible. Thank you for your support.
---
SHORT INTRODUCTION
The Athena Project is a new program that will provide writers and directors from regional areas across Australia with the opportunity to participate in a career development forum in Byron Bay designed to impart strategies and information about building a successful career in the screen industries. There will also be ongoing support opportunities for participants that will build networks and create viable and strategic career pathways and plans following the forum.
PROJECT OUTLINE
The Athena Project is a new initiative by Screenworks that will provide plotted career pathways for regionally based female screen professionals who want to leverage initial success in the industry. The project will provide pathways, connections, confidence and knowledge to help start brilliant screen careers.
Following a call-out and online application process, four teams/individuals from regional NSW plus one from each of the other states and territories will be selected to take part in a two-day intensive career development residential workshop in Byron Bay to provide them with the time, support and space they need to develop the best possible career development plan. During the residential workshop, selected mentors and consultants will interrogate and then finesse participants' career pathway plans. Screenworks will approach each state and territory agency to seek additional funds to support aspects of each participant's career pathway plans.
Screenworks will provide ongoing support and will work closely with state and territory funding bodies across Australia to facilitate connections and to ensure opportunities identified in career pathway plans are achieved. Each career pathway plan may be made up of any combination of the following (or other opportunities):
Development of early concept project materials (or slate of projects) that may include pitch documents, draft scripts, teasers (where relevant) or treatments (or 'scriptments')
Conference/event/market attendance (international and/or national)
Professional development training, courses or other opportunities
Mentorships with recognised production companies, distributors or other organisations.
This project will also feature an inspiring public forum event, which will include a panel of internationally and nationally recognised female screen industry leaders. These panellists will share their career journeys and provide advice for women considering a career in the film and television industry.
The forum will be filmed, live-streamed and edited into online content that all Australians can access. We will also approach other organisations to establish live-streaming hubs for the event.
BACKGROUND – RESEARCH, ANALYSIS AND NEED
In 2015 and 2016, Screenworks completed surveys to better understand the needs, challenges and aspirations of the regional screen industry. This research identified the following barriers:
Limited work/opportunities and limitations linked to living in remote/isolated areas
Lack of funding and difficulties raising finance
Hard gaining a reputation; hard to get noticed.
For this project, we consulted with regional female screen practitioners about the barriers they face and how to help create long-term successful careers in the industry. This consultation revealed barriers including:
Distance/isolation from capital cities
Challenge of progressing careers while managing the demands of families
Hard to find opportunities to build and maintain industry skills
Creating/maintaining new connections in professional networks is challenging
Cost prohibits travel to metro-based opportunities/attachments.
Having consulted widely already for this project, coupled with our regional screen industry knowledge, we believe our experience and existing networks will be Screenworks' strongest tools to ensuring The Athena Project is a success in its pilot year, and goes on to be a viable ongoing program.
ATHENA APPLICATION PROCESS

Applications to The Athena Project opened midday Wednesday 3 August 2016 NSW Eastern Standard Time and closed 5pm Monday 12 September 2016 NSW Eastern Standard Time.
To find out more information about the program guidelines – CLICK HERE.
---
THE ATHENA PROJECT IS BEING FUNDED BY SCREEN AUSTRALIA THROUGH ITS GENDER MATTERS: BRILLIANT CAREERS PROGRAM:
---
ACCOMMODATION & VENUE PARTNER:
---
PROJECT PARTNERS: