The Athena Project – Guest Speakers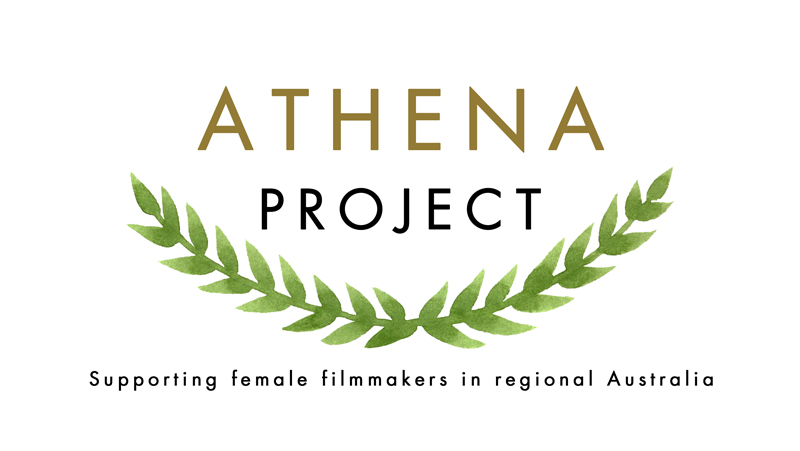 Some of Australia's most outstanding female filmmakers are involved in The Athena Project.
---
Gillian Armstrong
Gillian Armstrong first garnered attention for her debut feature, MY BRILLIANT CAREER (1979), adapted from the classic novel by Miles Franklin. At the film's release, Gillian held the distinction of being the first woman to direct a feature-length movie in Australia in almost 50 years. Her feature films and documentaries include STAR STRUCK, MRS SOFFEL, HIGH TIDE, THE LAST DAYS OF CHEZ NOUS, LITTLE WOMEN, OSCAR AND LUCINDA, CHARLOTTE GRAY, UNFOLDING FLORENCE, DEATH DEFYING ACTS and LOVE LUST AND LIES.
Gillian's most recent feature documentary on Orry-Kelly, WOMEN HE'S UNDRESSED, has been released to great acclaim. It was nominated for a 2015 AACTA Award, a 2015 AWGIE, 2016 FCCA Awards and screened at the 2015 Toronto International Film Festival and DOC NYC. WOMEN HE'S UNDRESSED has also won Best Documentary at the 2015 ATOM Awards.
Gillian's films and documentaries have screened at numerous international film festivals including Cannes, Berlin, Singapore, and Sundance. Her films have been nominated for Academy and Golden Globe Awards and received awards from the Australian Film Institute, the Film Critics Circle of Australia, the Houston Film Festival, Festival International de Creteil the US National Society of Film Critics, the British Critics Association and the British Academy.
Gillian was the first President of the Australian Director's Guild, has received an AM for services to the Australian Film Industry, a Doctor of Letters from the University of NSW and the University of Sydney, and an Honorary Doctorate in Film from Swinburne University. In 2007 Gillian was awarded an ADG Outstanding Achievement Award and in 2008 the Women in Hollywood Icon Award in recognition of her contribution to the film industry.
---
Debbie Lee
Debbie Lee is Matchbox Pictures' Director of Scripted Development.
Debbie provides creative leadership to the development of scripted content across a broad range of genres and markets. Her previous roles have included Head of Comedy at  ABC TV, Commissioning Editor Drama and Comedy at SBS Independent, Series Producer, eat carpet, SBS.
During her time at the ABC Debbie commissioned and executive produced many shows including A MOODY CHRISTMAS, LAID, LOWDOWN, PLEASE LIKE ME, UPPER MIDDLE BOGAN and ANGRY BOYS. At the SBS Debbie's commissions included THE CIRCUIT, KICK, WILFRED and JOHN SAFRAN VS. GOD.
---
Felicity Packard
Felicity Packard is a screenwriter, producer and academic. She is one of the writers behind the UNDERBELLY true-crime drama franchise: UNDERBELLY; UNDERBELLY – A TALE OF TWO CITIES; UNDERBELLY – THE GOLDEN MILE; UNDERBELLY – RAZOR; UNDERBELLY – BADNESS; UNDERBELLY – SQUIZZY, the last three on which she was also Associate Producer. She was lead writer and Producer of ANZAC GIRLS, which screened on the ABC in 2014.
More recently she's written episodes of JANET KING – THE INVISIBLE WOUND (SEASON 2) and WOLF CREEK – the TV Series (for svod Stan), which she co-developed and on which she was also Associate Producer. She has written for many other TV shows over the years and has won prizes for her screenwriting, including the 2008 Queensland Premier's Literary Award and five AWGIES – Australian Writers' Guild Awards. A part-time lecturer in the Faculty of Arts and Design at the University of Canberra, Felicity teaches across a range of creative writing related subjects including screenwriting, prose writing and Literary Studies.
Felicity is currently writing on JANET KING Season 3, has a few development irons in the fire, and is undertaking her PhD on genre in screenwriting. She always finds time to watch telly.
---
Cate McQuillen
When she was five Cate got hit in the head by a footy. It explains a lot. She attributes much of who she is to that event and to watching stacks of TV, singing 70's songs into hairbrushes and growing veggies with her Dad in her formative years.
Cate McQuillen is creatively driven.
From her home base in the Northern Rivers Region of NSW, she and her partner Hewey Eustace are mememe productions, creating 'out there' children's programming for a new generation of content seekers. With a myriad of skills and interests, her greatest assets are her approach and attitude and ability to generate ideas, motivate, inspire and see the 'big picture'.
These days she wakes up and pinches herself.
How did she get from singing 'Good Morning Starshine', heading bush and making rosella jam to being the mama of a subversive preschool animation series…dirtgirlworld.
dirtgirlworld screens in 128 countries , has been translated into many languages and has manifested as addictive songs, well loved books, mind blowing apps, interactive websites and even a branded garbage service with dirtgirlworld garbage trucks…for real!
dirtgirlworld has been awarded a swag full of trophies and accolades including a nomination for the International BAFTA and this year picking up the International Digital EMMY for children and young people.
For Cate, so much of it has to do with wearing her heart on her sleeve, being lead by her values, gathering a great team; greater than herself….and then loving them into them doing their best work ever!
One might say she is a tad unconventional and a little disarming. She thanks her lucky stars for satellite broadband, carbon credits, the digital revolution, fresh air, home grown veggies and rainwater.
---
Monica Davidson
Monica Davidson has never had a 'proper' job – she has been self-employed as a journalist and filmmaker since her teenage years.
After freelancing and setting up her own production company in the early 1990s, Monica started offering help to other creatives with their businesses, and twenty years later is a renowned expert in the field of creative industries and arts entrepreneurship. She runs workshops, delivers keynotes and presentations, mentors individual practitioners and consults to larger arts organisations. She is a regular guest lecturer on creative entrepreneurialism at institutions including AFTRS and NIDA, and is the author of the Australian version of FREELANCING FOR DUMMIES.
In 2013 Monica was appointed as the first Creative Industries Business Advisor by the NSW Small Business Commissioner, and the following year completed her Masters in Screen Business at AFTRS, focusing on the benefits of mentoring for women in film. Monica was recently named as one of the Westpac 100 Women of Influence for her work in the creative industries. In 2016 her award-winning company The Creative Plus Business Group joined the City of Sydney Creative Spaces project. In her down time Monica enjoys movies, family time, pink champagne and the gentle art of pub karaoke.
---
Victoria Baldock
Victoria Baldock has 20 years experience in airtime sales, PR and international distribution.
Head of International Sales for Southern Star between 1997 – 2004, Victoria contracted millions of dollars worth of licensing agreements – placing thousands of hours of content with broadcasters all over the globe.
In 2004, Victoria founded Verve Entertainment, an independent boutique distribution company representing over 60 Producers including The Seven Network, Beckers, Granada, Distraction Formats, Engine Entertainment and a great number of independent producers including Quail Television (Aust), Vokyo Entertainment (Aust) , Screendoor (Canada) , Freehand (Aust), Black Diamond (UK), Comedy Time (US) and Top Shelf (New Zealand).
In 2013 Verve Entertainment's focus shifted from placing projects internationally- to representing international catalogues into Australia and New Zealand. Currently Verve is enjoying a further shift, evolving as a Distribution Manager, placing projects with the most suitable distribution partners in Australia and Internationally.