The Athena Project – Participants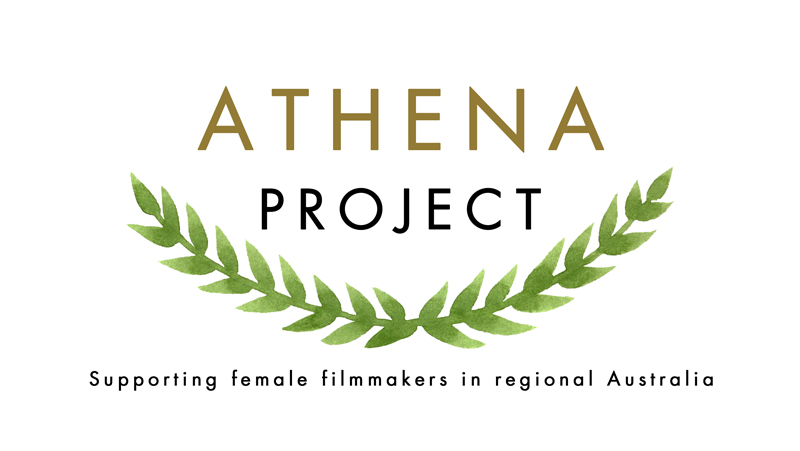 Jesse Blackadder (Mullumbimby, NSW)
Jesse Blackadder is an author and emerging screenwriter, who studied film production in the dark ages and edited her 16mm student films on a steenbeck editor that's now a museum piece. After majoring in creative writing and film production at UTS she chose the literary path and her six books for adults and children have been published by HarperCollins and ABC Books. She was awarded the 2011-12 Australian Antarctic Arts Fellowship, and has been a writer-in-residence in Antarctica, Alaska and outback Australia.
Jesse has also won literary awards including the Benjamin Franklin Award for Historical Fiction (USA) and the Guy Morrison Prize for Literary Journalism (AUS), and is in demand as a public speaker and literary festival guest. She completed her Doctor of Creative Arts in 2013.
However, the urge to tell visual stories has never left Jesse and she is now developing her screenwriting skills. Jesse is currently adapting her junior novel PARUKU THE DESERT BRUMBY to a feature film with Bangalow Pictures, and has done writers' room placements with Matchbox Pictures and Every Cloud Productions.
Jesse is a board member of Byron Writers Festival. She lives in the Byron Shire.
---
Hattie Dalton (Byron Bay, NSW)
Hattie Dalton won a BAFTA in 2005 for writing and directing her comedy short film THE BANKER, starring Michael Sheen.
Her career began making documentaries in Papua New Guinea. Following extensive travel in Central and South America, she worked for several years in cutting rooms in the UK as an Assistant and Assembly Editor on feature films, including Matthew Vaughn's LAYER CAKE and Stephen Woolley's film STONED. She also worked alongside Richard Eyre on the Academy Award nominated NOTES ON A SCANDAL as part of a director's mentor scheme.
In 2008 she directed short film ONE OF THOSE DAYS for BBC Comedy, followed by her first feature in 2009/10 THIRD STAR starring Benedict Cumberbatch, JJ Field, Tom Burke and Hugh Bonneville.
After returning to Australia she developed a project called GIN & TONIC with Alice Bell and worked as a story consultant for various projects including DREAMER at NORPA in 2015.
---
Kellie Jennar (Dubbo, NSW)
Kellie Jennar is a screenwriter and sometimes producer who writes stories because she believes in the power of film to inspire and challenge people.
Kellie has always has a love of film and the written word so screenwriting was a natural marriage of those two passions. Kellie has studied screenwriting through AFTRS and the New York Film Academy, as well as taking part in many other numerous other classes and workshops.
Kellie lives and works in Dubbo, Regional NSW and belongs to the Dubbo Filmmakers group who encourage and showcase filmmakers in the Orana Region.
---
Alison Plasto (Albury, NSW)
There's many things Alison has learnt in this industry but probably the most important is to be multi-skilled. A shooting producer and writer/director, Alison also creates content in the digital space.
In 2006, Alison created Out of Line, a production company that specialises in the writing and production of online content, documentaries and behind the scenes films.
Alison took a sabbatical from Out of Line in 2014-15 to become an ABC Open Producer. During this time she shot, produced and edited stories for broadcast on ABC News24 and Landline. There, as an educator and creator, she helped rural and regional Australians in the Western Plains of NSW tell their stories and publish them on the digital storytelling platform, ABC Open.
After living and working in Sydney and Melbourne for many years, Alison now bases her production company in Albury and continues to shoot and produce in both New South Wales and Victoria. She is passionate about giving rural and regional Australians a voice, especially those in the community who have lost their voice.
---
Claire Atkins (Darwin, NT)
Clare Atkins is a scriptwriter, author, script-editor and script producer with over fifteen years of experience in the Australian television industry. She has over 20 hours of screen credits on popular dramas including ALL SAINTS, HOME & AWAY, WINNERS AND LOSERS, HEADLAND and WONDERLAND.
She is also the author of NONA & ME, a young adult fiction novel set in Arnhem Land, which was an Honour Book in the Children's Book Council of Australia Awards 2015, Co-winner of NT Book of the Year 2016, Longlisted for the Inky Awards, and Highly Commended in the Victorian Premier's Literary Awards.
She has worked as Associate Script Producer for HOME & AWAY, Producer and Script-Producer for multicultural community scriptwriting project REPRESENT, and Associate Producer for Big Hart's award-winning theatre production NAMATJIRA. She won the British Council's Realise Your Dream Scholarship and completed an attachment with Jimmy McGovern and Granada Media on Series Two of THE STREET in the UK.
---
Jub Clerc (Quedjinup, WA)
Jub is a Nyul Nyul/Yawuru woman from the Beagle Bay and Broome regions of the Kimberley in WA.
In film and TV Jub has worked as Director, Writer, Casting Director, Extras Casting Coordinator, Dramaturge and Associate Producer on award winning productions including THE CIRCUIT 1 & 2, BRAN NUE DAE, MAD BASTARDS, SATELLITE BOY, JANDAMARRA'S WAR and the soon to be released, JASPER JONES.
Jub has travelled through the Kimberley with FTI/ScreenWest – Indigenous Community Stories, directing over 15 mini doc stories for ICS of the series. She has also written and directed short docs MUSIC MEN and MIN MIN LIGHT for the ABC. Jub has also written and directed short films, STORYTIME and ABBREVIATION, a chapter from Tim Winton's – THE TURNING.
For NITV Jub has been a reporter for entertainment show, AROUND THE TRAPS and was host on the kids' series, MUGU KIDS, with her daughter Mahlena-Mae. Jub is Indigenous Film Coordinator for Australia's largest Film Prize festival, CinefestOZ and is currently working on an 8 x half hour doco BAREFOOT CATWALK. In August this year Jub was announced as a Screenwest Feature Navigator recipient.
---
Claire d'Este & Rebecca Thomson (Hobart, TAS)
Claire d'Este is a Hobart-based screenwriter of seven produced short films that have been screened in over 55 festivals worldwide and won eight jury and audience prizes; including Best Short Screenplay at Monster Fest in 2014.
I AM UNDONE (2014) was recently included in the A Night of Horror Volume 1 feature anthology. She wrote a full episode of animation FANSHAW &CRUDNUT that will broadcast on Channel Nine in 2017.
Rebecca Thomson is a Tasmanian-based filmmaker who has directed eight short films screening at more than 80 film festivals worldwide, won the Holding Redlich pitch competition in 2012 with her ZOMBIE LESBIAN MUSICAL feature project, and recently participated in a Screen Tasmania/Screen Australia low budget feature lab developing a sex comedy for mums called ONCE UPON A PORNO.
Rebecca has a number of other exciting projects in development including a segment in an all female horror anthology feature film with Unicorn Films, and a comedy web series entitled SEX MAGICK FOR BEGINNERS with long time co-conspirator, screenwriter Claire d'Este.
---
Ruth Estelle (Adelaide, SA)
Ruth's work has attracted international attention, been funded multiple times by state and national agencies, and short-listed in national and international competitions. She is a professional and versatile writer who has demonstrated her skills across multiple genres and formats. Ruth's first and second feature films are due to go into production in mid and late 2017.
Ruth develops material solo, and with fellow Word Ninja, Pete Monaghan. Their projects are in development with a number of SA Film Corporation Seed Companies, Media World Pictures and Monkeystack, as well as Ruby Entertainment, and JDR Screen. YouTube duo RackaRacka, together with Triptych Pictures, have recently commissioned Word Ninjas to write RackaRacka's first feature film.
---
Georgina Jenkins (Canberra, ACT)
Writer/Producer Georgina Jenkins' most recent short film PAST IMPERFECT has screened at Byron Bay International Film Festival, Canberra International Film Festival, NYC Mental Health Film Festival, and won seven awards at the 2015 Canberra Short Film Festival.  She also wrote and produced the award-winning documentary IN THE CANNES broadcast on ABC TV.
Georgina is currently working as Producer Attachment on Joanna Werner's feature DANCE ACADEMY: THE COMEBACK.  She has been a SPA Emerging Producer, SPA ACT Chapter Head and is a founding member of the ACT Screen Industry Association.
She currently has a low budget feature and television drama series in development.
---
Sue McPherson (Eumundi, QLD)
Sue McPherson is an award-winning writer living in Eumundi, Queensland. A weekend writing workshop inspired Sue to join a writers' group and commit to writing a young adults novel, GRACE BESIDE ME which has gone on to win multiple awards, including a joint winner of the first Black and Write Indigenous Writing Fellowship. Sue is currently writing her third novel.
Sue is also busy working on a screen adaption of her novel GRACE BESIDE ME for Magpie Pictures. She also likes to write for Anime, TV, Gaming and ultimately a full length feature about Australia.
As a writer Sue enjoys making change, pushing boundaries and challenging her audience. Sue loves meeting people from all walks of life, they are her inspiration. And when not writing, she enjoys cooking, art, music, movies, hanging with family and friends and a bit of exercise when she can get her big black booble into gear.
---
Justine Wallace (Barkers Creek, VIC)
Justine studied fine art, then film, then fashioned both into a colourful career in animation.
After learning the ropes working under animation greats including Anthony Lucas and Andi Spark, Justine joined Southern Ladies Animation Group and helped to make IT'S LIKE THAT. The film toured film festivals around the world, raising awareness about children in Australian detention centres.
Justine went on to write and direct animated films including SNOW, SUBJACENT AND INK, which won best Animation at Melbourne International Animation Festival.
Justine now lives in Barkers Creek, Central Victoria. Her next animated film is in pre-production and tells the story of an ostracised girl and her goat, as they struggle to survive a perilous primary school.
---