Modern Cinematography
What is great cinematography, and how is it achieved?
Pretty pictures and standout shots are not enough; Cinematographers must take a written text and use technical and interpretive skills to help a Director convert that text into an engaging visual story.
Screenworks and AFTRS (Australian Film, Television and Radio School, Sydney) have partnered to bring this popular, educational and inspirational 2 day workshop on all facets of the art of cinematography to our region.
The course will be led by two time AFI Award winner Ellery Ryan, ACS (Is This The Real World, I Love You Too, Van Diemen's Land, The Rage In Placid Lake) and has been designed to investigate the theory of visual storytelling. It will feature a lively theorectical discussion backed up by clips and examples.
Date: Thursday 23rd and Friday 24th November 2017,  9:00am to 5.00pm
Venue: Brunswick Picture House, 30 Fingal Street, Brunswick Heads
Ticket prices: $130 Screenworks Members / $175 General Admission

Topics will include:
How does Cinematography convey meaning?
What makes a good shot and why?
Interpreting the script in visual terms
Examining specific scenes in script and film form
Understanding shot selection
Camera movement
Digital vs. Film
Working with the director, with an operator and with the crew
How to get through the shooting day and a few tricks to keep you (mostly) sane
Notes: This course is held over 2 days. The ticket price does not include catering, so attendees will need to bring or purchase their lunch and snacks. There are plenty of great food options close to Brunswick Heads Picture House.  Tea and coffee will be available throughout the day.
---
SPEAKER BIOGRAPHY:
ELLERY RYAN, ACS: 
Ellery graduated from Swinburne Film School and started in the industry working for Fred Schepisi at The Film House, first as Camera Assistant and then as DOP, on commercials and Feature Films. He has shot many commercials, mini series, TV features and Feature Films around the world – winning a number of awards including two AFI Best Feature Film Cinematography awards, an ACS Golden Tripod and an Australian Critics Circle Cinematography Award.
Recent Feature Films include 'Van Diemen's Land' (2011), 'The Turning' (2013), 'Is This the Real World?' (2014) and 'Emo the Musical' (2016).
---
EVENT PARTNER:
Modern Cinematography is being delivered in partnership with AFTRS (Australian Film, Television and Radio School, Sydney).
---
Support our events. Support Screenworks. Donate today.
As an Australian nonprofit organisation, we rely on donations from the general public to help us make sure that we can make ends meet. Please make a difference by giving a one off donation via PayPal or setting up a small monthly donation via our GiveNow fund-raising page.
Donations over $2 are tax deductible. Thank you for your support.
Click here to make a one-off donation via PayPal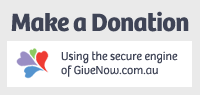 Click here to set up a small monthly donation via GiveNow
---
Please support Screenworks by using the links below.
Published on July 21, 2017 2:08 am