Who is Screenworks?
Screenworks is a national member-based non-profit committed to supporting and empowering screen creatives and crew across regional Australia. We offer professional industry programs and activities for people at every career stage to develop their skills and help build a diverse and thriving regional screen sector.
Since being established in December 2000, Screenworks has demonstrated a strong track record of creating and managing well-presented, innovative and relevant development programs for professional and emerging screen content creators and crew in regional areas in every state and territory of Australia.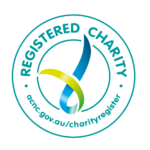 Northern Rivers Screenworks Inc (ABN 87 095 440 458) is registered as a charity with the Australian Charities and Not-for-profits Commission.
Our Core Values:
Member Focus – a razor-sharp focus on our members' growth and opportunities for success.
Integrity – honesty and respect for all individuals with a focus on transparency and trust.
Professionalism – to develop and deliver professional programs and in our actions to members, partners and each other.
Accessibility – a friendly approach that encourages confidence for regional people to access our services and staff.
Real-life outcomes – we focus on the delivery of programs that meet real needs and achieve tangible outcomes
Diversity and inclusion – we actively seek to increase the number of people we work with from groups that are under-represented in the industry.
Our Members:
Of our members, the majority (58%) identify as early-career (no/few professional credits) or emerging (professional with some credits), with 31% describing themselves as professionals working in the industry. 60% identify themselves as self-employed and 75% are aged between 35 and 64 years of age. More than half of our members are female.
Over two-thirds of our members are located in Regional NSW, with the next largest groups being regional QLD, followed by Brisbane/Gold Coast (Metropolitan). One-third of our members identify as a Writer, with 14% identifying as a Producer and 13% identifying as a Director. We acknowledge that some of our members who would usually live in a regional area are required to move to a metropolitan area due to work or other life commitments.
Our members are most concerned about feeling disconnected from the wider screen industry in Australia, limited screen employment opportunities in their region and lack of local networking opportunities.
What we do
Each year, our members and the wider industry participate in programs and initiatives that have identifiable pathways to their desired careers, creating a pipeline of talent that will ensure the development and growth of the screen industry in regional, rural and remote Australia. 
To address Screenworks' strategic objectives and to support and empower screen creatives and crew across regional Australia, our goals are to:
Deliver a range of professional, diverse and relevant career/industry development programs across regional Australia that strengthen and increase the capacity of the production sector in regional Australia
Commence the delivery of Screenworks' first Reconciliation Action Plan and develop future plans in accordance with Reconciliation Australia's recommended methodology
Keep screen practitioners in regional areas abreast of industry trends, new technologies and opportunities
Support the development of regional projects that lead to regional production and jobs
Our programs are delivered across three levels –
Industry Development Programs – Open to Screenworks members and the general public, these face-to-face and online events and initiatives are aimed at individual practitioners and crew living across regional Australia.

They are designed to improve practitioners' skill sets in their chosen area, to develop their own creative projects, and/or to build their professional craft skills.

Talent Development Programs – Face-to-face and online smaller group opportunities and programs for individual practitioners in regional Australia to improve their skill sets in their chosen area by working with industry professionals or mentors to develop their own projects and/or professional skills. Participants for these talent development opportunities will be selected following call-outs for applications which will be assessed by industry professionals.
Pinnacle Programs – Top-tier opportunities and events for more advanced regional Australian screen practitioners to further projects and/or get exposure to key domestic and international decision-makers. These programs include our Career Pathways Programs and Regional Screen In LA Program.
Commitment to Diversity & Inclusion
Screenworks recognises that diversity and inclusion help to support creativity and innovation: they are an essential ingredient in a successful screen industry in regional Australia.
We will actively seek to increase the number of regional people participating in our programs and ensure that we are supporting people from groups/ communities under-represented in the screen industry including women and female-identifying practitioners, First Nations peoples, practitioners from Culturally and Linguistically Diverse (CALD) backgrounds, Deaf and disabled people, and LGBTQIA+ communities.
Screenworks (Australia) acknowledges Traditional Owners of Country throughout Australia and recognises the continuing connection to lands, waters and communities. We pay our respect to Aboriginal and Torres Strait Islander cultures, and to Elders both past and present.