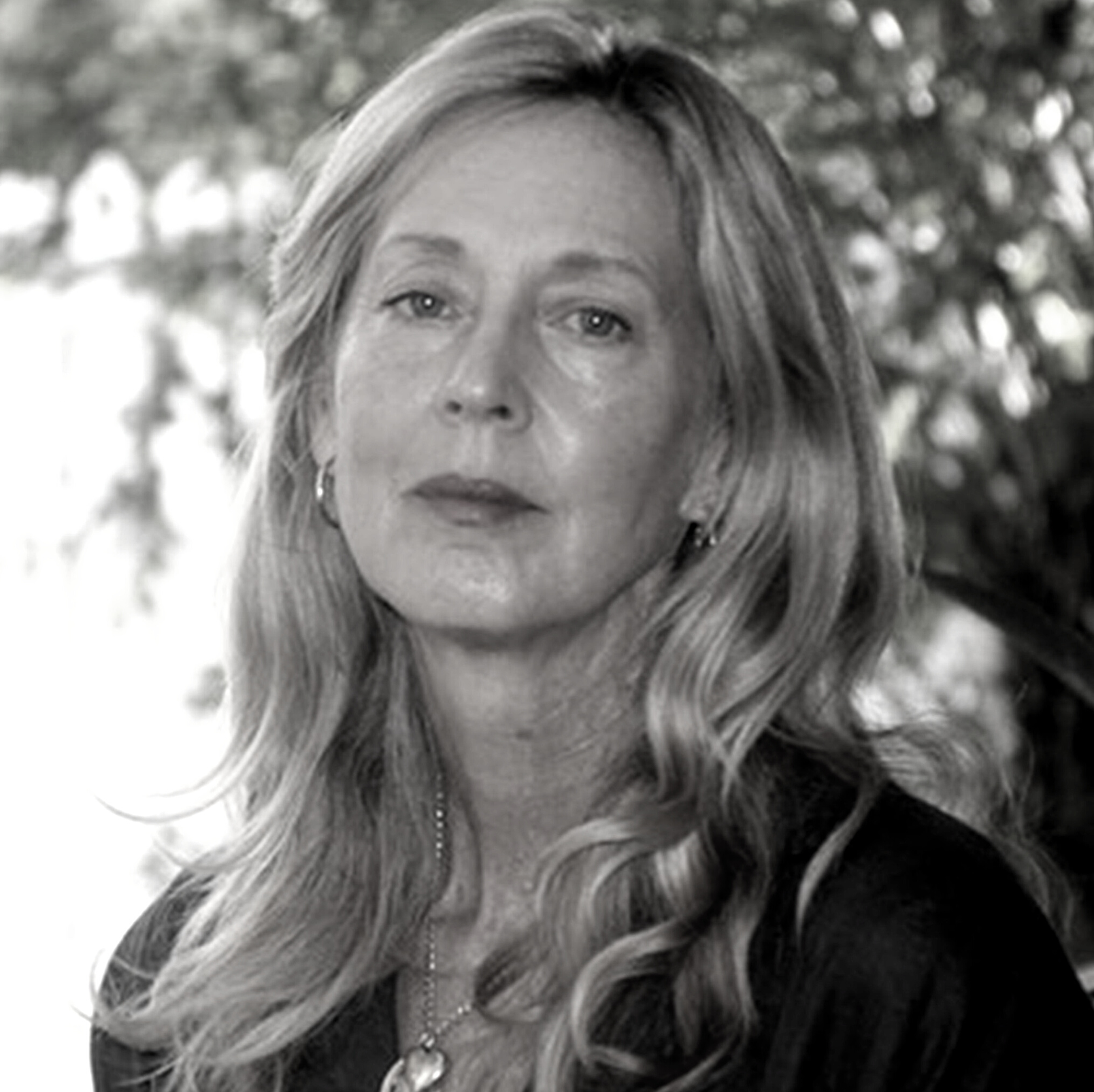 Lisa O'Meara – Chief Executive Officer
Lisa O'Meara has been instrumental in building the regional screen industry and is a committed advocate for regional screen practitioners.
Prior to her role as CEO, Lisa was Programs and Operations Manager for Screenworks where she was responsible for initiating Career Pathway Programs, Industry Forums and Professional Development Opportunities that launched the careers and projects of hundreds of regional practitioners. 
Before her career with Screenworks, Lisa designed national and international strategies to take a broad range of screen productions to buyers and audiences around the world. She launched the SBS TV series Under the Skin (Tony Ayres, Belinda Chayko) and the Network Nine children's series Spellbinder (Ron Saunders) to national audiences and international markets. As a Marketing Manager in the distribution of games, Lisa designed national strategies for games including Diabolo (Blizzard) Riven (Broderbund) as well as launching the Disney, Barbie and Hasbro CD rom brands in Australia.
Her roles have included Marketing Executive at Film Australia, Marketing Manager at Tech Pacific, Programs and Operations Manager at Screenworks and National Manager for Careers and Enterprise at SAE Creative Media Institute.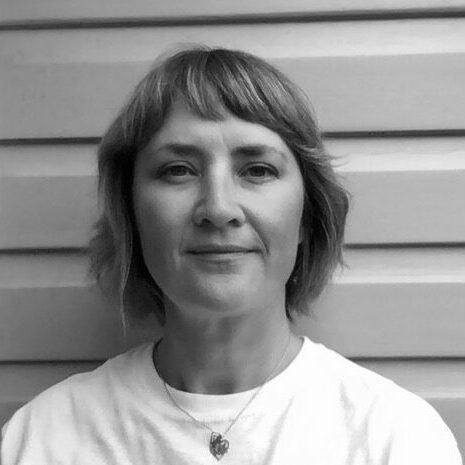 Louise Hodgson – Industry Programs Manager
Louise kick-started her professional production career in London's Adland by making commercials for some of the world's best-loved brands.
During her time at DDB London, she learned the ropes by producing high profile TVCs with British legends such as John Lloyd (Blackadder, QI), Jonathan Glazer (Sexy Beast) and Aardman Animations (Wallace & Grommit, Chicken Run).
Louise emigrated to Sydney 15 years ago and worked as a TV Producer at BMF Advertising where she produced numerous award-winning commercials including: Lamb, Toohey's, Guide-Dogs and Foxtel. She was later convinced to join Director, Trent O'Donnell and Executive Producer, Jason Burrows at their (then) nascent production company, Jungle where she worked as an in-house producer for their corporate and commercial clients.
In 2013, Louise moved her young family to Byron Bay where she was delighted to discover Screenworks.
Over the last few years, Louise has been responsible for the creative conception, development, execution and delivery of Screenworks production-outcome programs. She is a proud executive producer and project manager of a number of compelling and successful short-form initiatives such as Createability (ABCiview), Go Viral (Screen NSW) and Fearless Films (Feros Care and Virgin Inflight).
Louise sometimes finds time to keep her on-set skills current by assistant directing on incoming productions to the Byron region, such as SeaChange (Every Cloud) and Eden (Stan).
She is permanently occupied with finding the perfect balance between family, career and learning new things.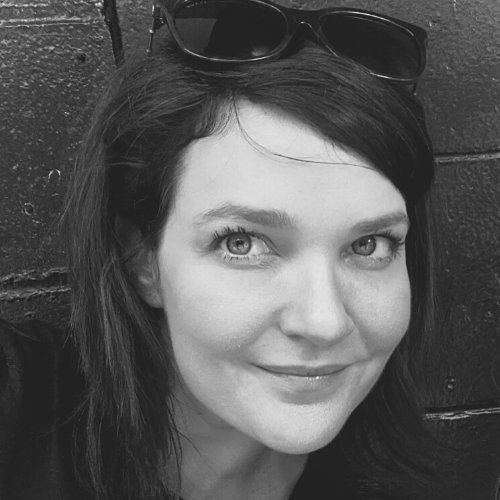 Riannon Del Favero – North Queensland Projects Manager
After many years living interstate, Riannon has moved back to her hometown of Cairns in 2019 and is delighted to become part of the Screenworks team in 2022.
With over 16 years in the screen industry, Riannon has extensive experience in all aspects of content development from pre-production through to delivery in post. Throughout her career, she has worked with broadcasters, Network Seven, Nine Network, ABC and Channel Ten along with various production companies to produce House Rules, MKR, Travel Guides, Big Brother, Dive Club, Australian Survivor and many more.
Riannon developed a love of video production as a teenager, collaborating with her friends at Cairns State High School. With limited resources locally she moved to Brisbane then Sydney to fulfill her dream of working in television production. Since then her passion for the sector has only grown and she is excited to be part of
the continued expansion of the creative industries in North Queensland. She can't wait to connect with aspiring and established content creators from the region!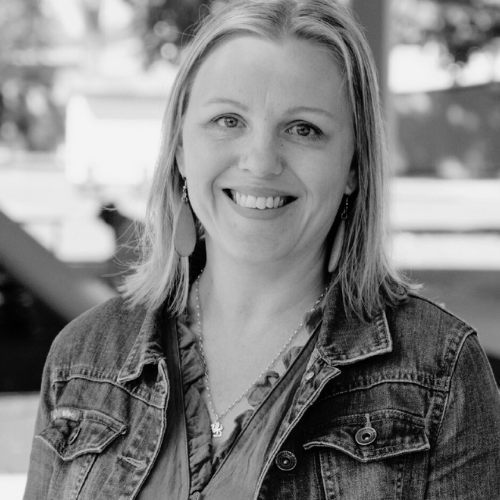 Rachel Smith – North Queensland Projects Manager (Maternity Leave Cover)
During her Bachelor's Degree in Communication Design at JCU in Townsville, Rachel discovered her passion for film and production. In 2003, she began working at Channel 10 as a work experience student and eventually became their Senior Producer/Editor.
Rachel has gained extensive experience in various fields, including television, radio, and newspapers, over the past 19 years. She relocated to Atherton Tablelands in 2007, where she worked for Southern Cross Austerio, News Limited, private businesses, and government-funded organisations. Rachel created micro-documentaries and promotional videos for Terrain NRM while working in the Natural Resource Management space.
She is excited to have the opportunity to be a part of bringing more opportunities in the production industry to the region.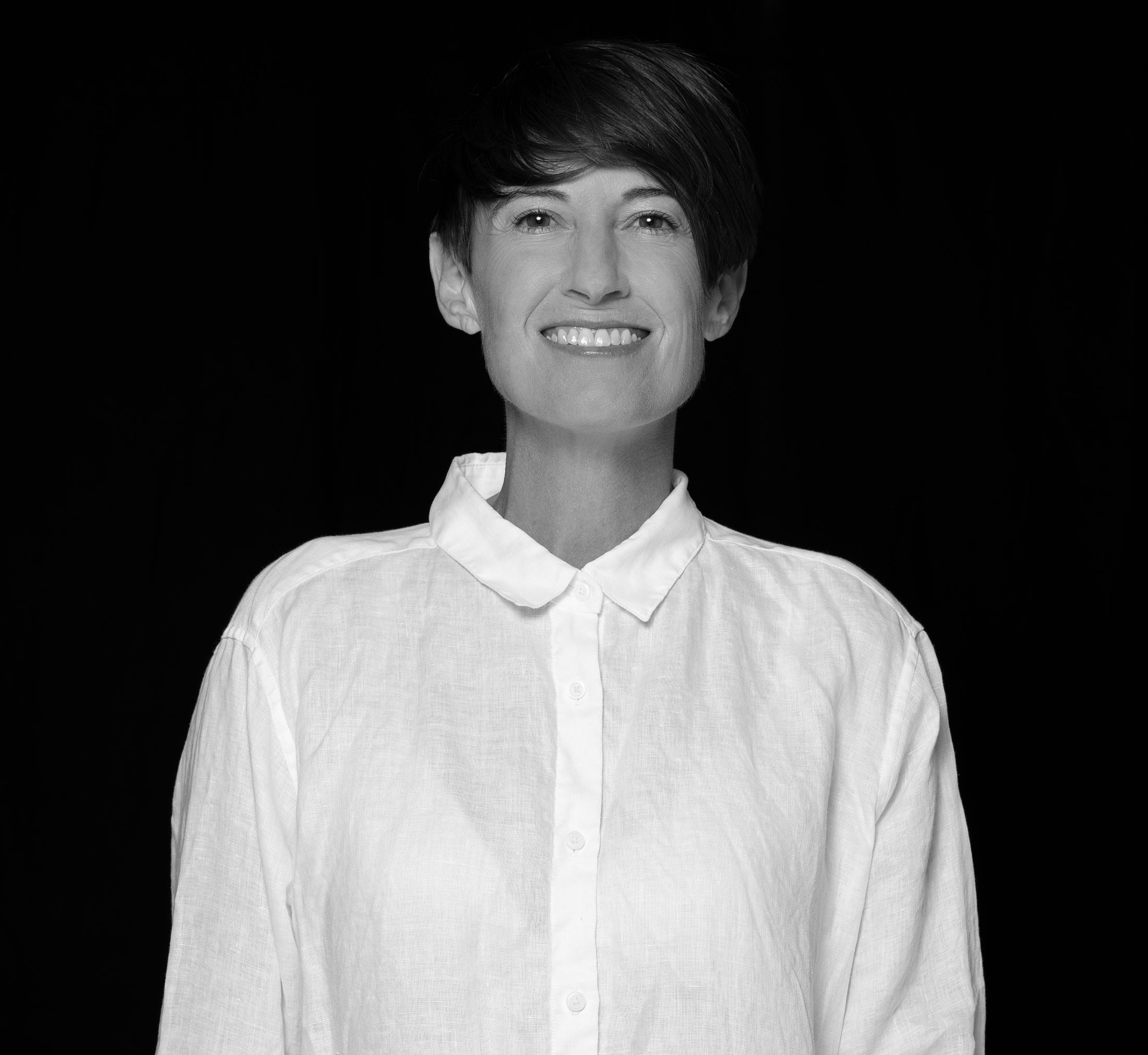 Nerida Groth – Industry Programs Coordinator
Nerida has a wealth of talent and experience in film, television and the live performing arts arena spanning two decades. Her start in television came as an in-house Production Coordinator for Essential Media, working across lifestyle, documentary and drama. She found a passion in drama and left to pursue a career as a freelance Assistant Director. Since then she has developed strong relationships and continually built her skill set to become one of the most in demand Assistant Directors in the country, working on large scale Australian and International productions including:  Pirates of The Caribbean, Wolverine, Top of the Lake, Aquaman, The Great Gatsby, and ELVIS.
Nerida is based on the Gold Coast and has her own company called The Big Kids Production House, which is creating original content ideas across television and events. Nerida enjoys sharing her skill set across different mediums and is passionate about providing opportunities and training for regionally based crew to find long lasting careers in this thriving industry.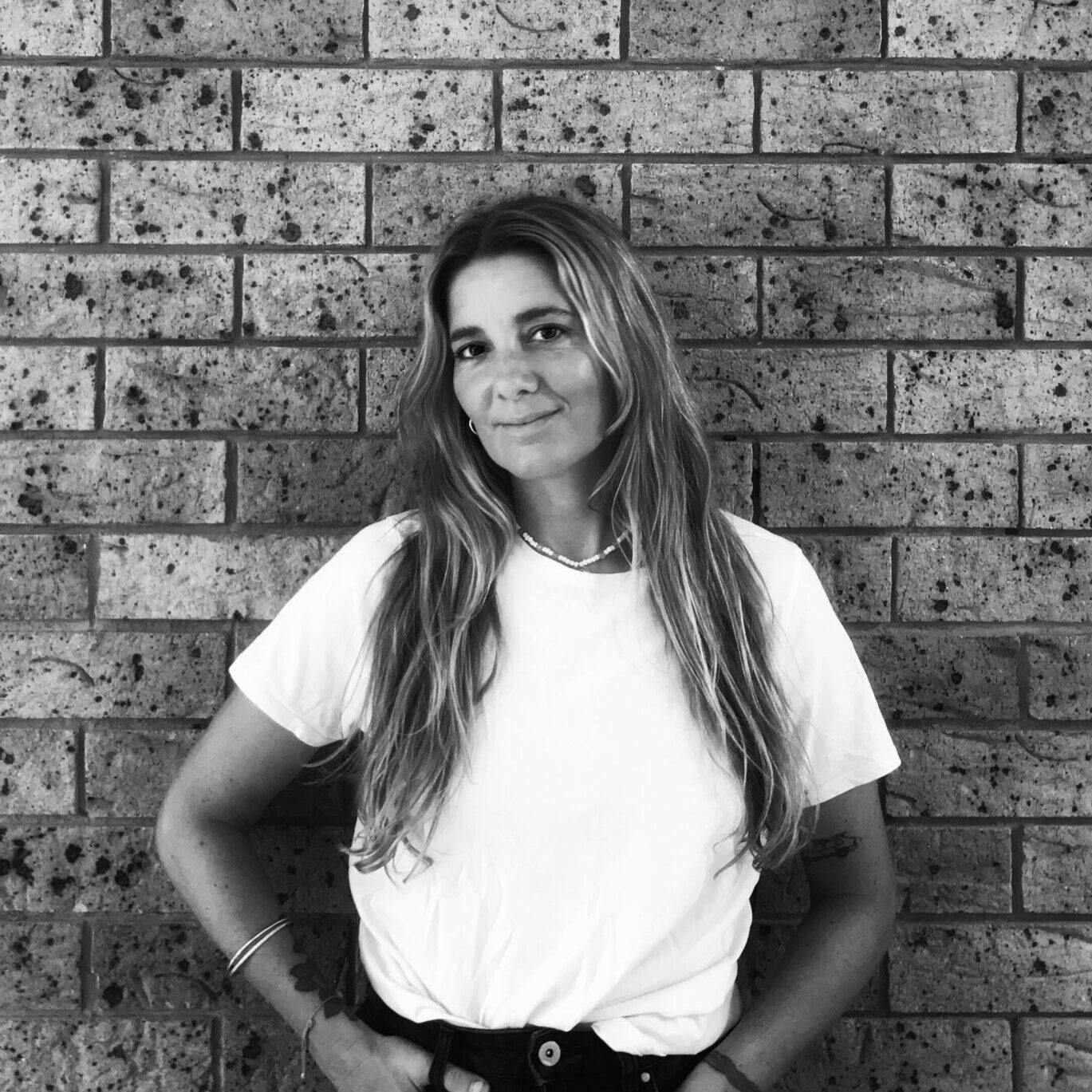 Agustina Maruca – Programs Assistant
Agustina is a film producer with more than 15 years experience in the field.
Born and bred into the film scene in Buenos Aires, her training focused on art direction, and production from the Argentinian Film Union (SICA). She has worked in the Production Department on various feature films, next to directors like Juan Jose Campanella, Pablo Fendrik and was the Head Producer and Production Designer of the football matches live TV broadcasting show across the whole nation, including the Fifa World Cup. Her knowledge goes from strategic planning and coordinating production schedules on pre, on-set and post-production, to film financing budgets, distribution and return on investment.
Based in the Northern Rivers for the past 6 years, Tina has produced diverse audiovisual content including short films, music videos, documentaries, and commercials adding a special touch to each project with her keen eye for detail and ability to communicate with all kinds of people, due to her rich cultural background.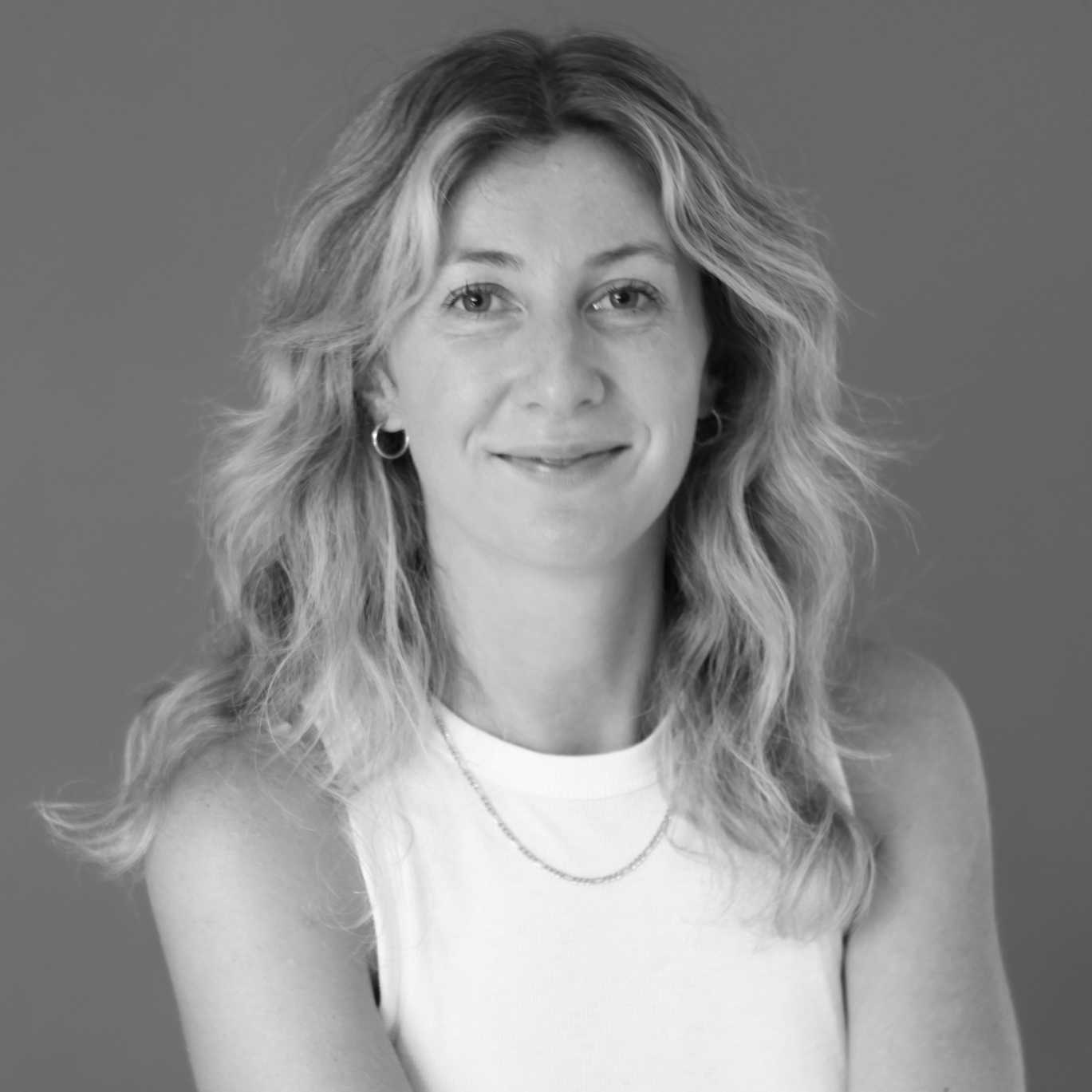 Emily Hutchinson  – Communications Coordinator
Emily has over 10 years of experience in content production and communications.
She has worked for some of the biggest online publishers in Australia including Broadsheet, realestate.com.au and Domain. Her book 'Shared Living' was published by Thames & Hudson in 2019 which featured 21 beautiful share houses across the world and interviewed the housemates who lived within them.
Emily moved to Byron Bay in 2021 from Melbourne and fell in love with the natural surroundings and thriving creative community. She is passionate about screenwriting and had her first short film 'related' premiere at the Byron Bay International Film Festival in 2023. Her next short film is currently in production and due to be completed by the end of 2024.
She is thrilled to be working at Screenworks where she can help other regional filmmakers find life changing opportunities and encourage them to pursue their own creative dreams.
Trainees
L – R: Ami Gray, Enya Flett, Willow Inman