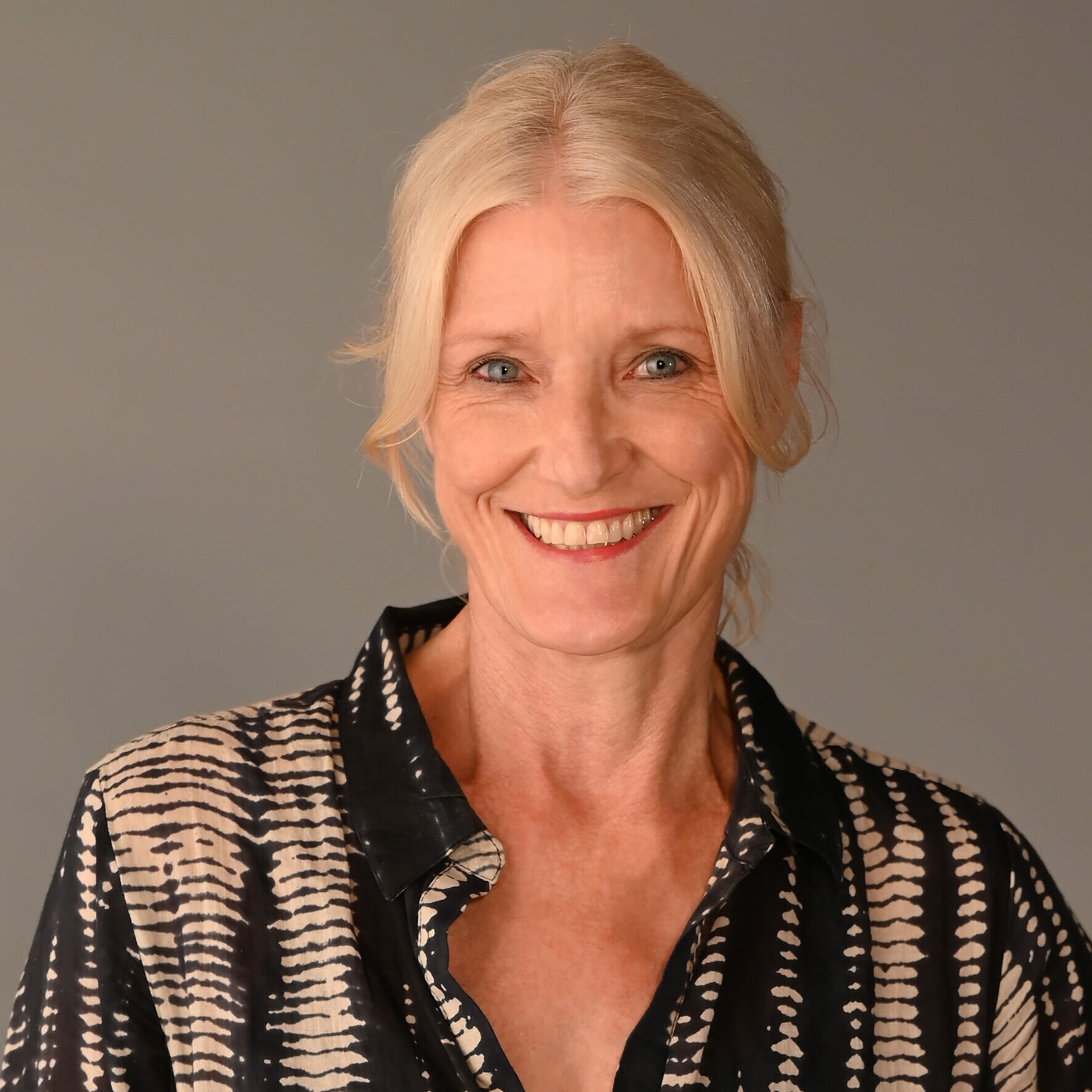 Tracey Mair (Chairperson)
Tracey Mair has been one of Australia's leading film and television communications specialists for almost three decades.  Tracey has extensive strategic communications, issues management, marketing and PR experience across the screen sector, including in film and television production, film distribution and television broadcast. She has provided strategic advice to various screen organisations, including Screen Australia, Screen NSW, SPA and the ADG, and production companies including Goalpost Pictures, See-Saw Films and Screentime. Tracey has acted as unit publicist on dozens of Australian and international film and television productions and has managed the national PR campaigns for high-profile Australian and international feature films, including – most recently – The Power of the Dog, Lion, Ride Like a Girl and I Am Woman and TV shows such as Warwick Thornton's The Beach and New Gold Mountain.
Tracey grew up in country Victoria and, after establishing her business in Sydney and several years in Byron Bay where she raised her family, is now back in the Northern Rivers, in East Ballina.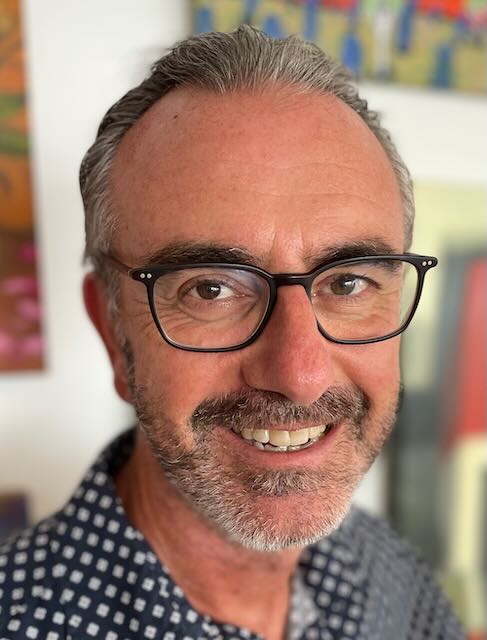 Rodney Cambridge (Vice Chair)
Rodney launched his company, Cambridge Events, in 2000. Over twelve successful years he managed and produced over 500 projects delivering some of Australia's most prestigious and spectacular large-scale and boutique events. These included major events associated with the Sydney Olympics, the Rugby World Cup, the grand opening of Fox Studios Australia, the Sydney Harbour Bridge 75th Anniversary Celebrations, the National Rugby League, the ABC, Macquarie Bank, and Forbes among many others. 
He has produced movie launches and premiere events for most of the major film studios (Black Hawk Down, I, Robot, Indianna Jones and the Kingdom of the Crystal Skull, Wolverine) as well as Bazmark (Moulin Rouge, Australia) and Hugh Jackman's SEED Productions. For 12 years Cambridge Events delivered multiple TV launches for FOXTEL across every genre and format of the platform producing over 70 events including FOXTEL High Definition and Digital Launches. 
In 2014-15 Rodney was contracted to Destination NSW in the role of Project Director for Vivid Sydney, the annual event of light, music and ideas, featuring creative industry forums, an extensive free public exhibition of outdoor lighting sculptures, a cutting-edge contemporary music program and the spectacular lighting of Sydney's iconic buildings. In 2015 over 1.7 million people attended Vivid Sydney. In 2023 he returned to Vivid Sydney to project manage the highly successful, inaugural iteration of Vivid Food. 
Rodney completed his third engagement (2017-19) with AGB Events as the Project Director for Parrtjima – A Festival In Light, a 10-day event held in Alice Springs aimed at raising awareness First Nations artists and the art centres of Central Australia by sharing their rich indigenous culture with the world. 
Rodney is currently the Project Director for Great Southern Nights. First staged in November 2020, and again in March 2022, ARIA, in partnership with the NSW Government through Destination NSW presented the Australian-first, live music initiative Great Southern Nights. A diverse range of artists performed hundreds of gigs across New South Wales, stimulating the live music, entertainment, and hospitality sectors, and in turn the visitor economy, to support recovery in response to challenges presented by COVID-19. The event returns in 2024. 
Rodney's based on the NSW Northern Rivers.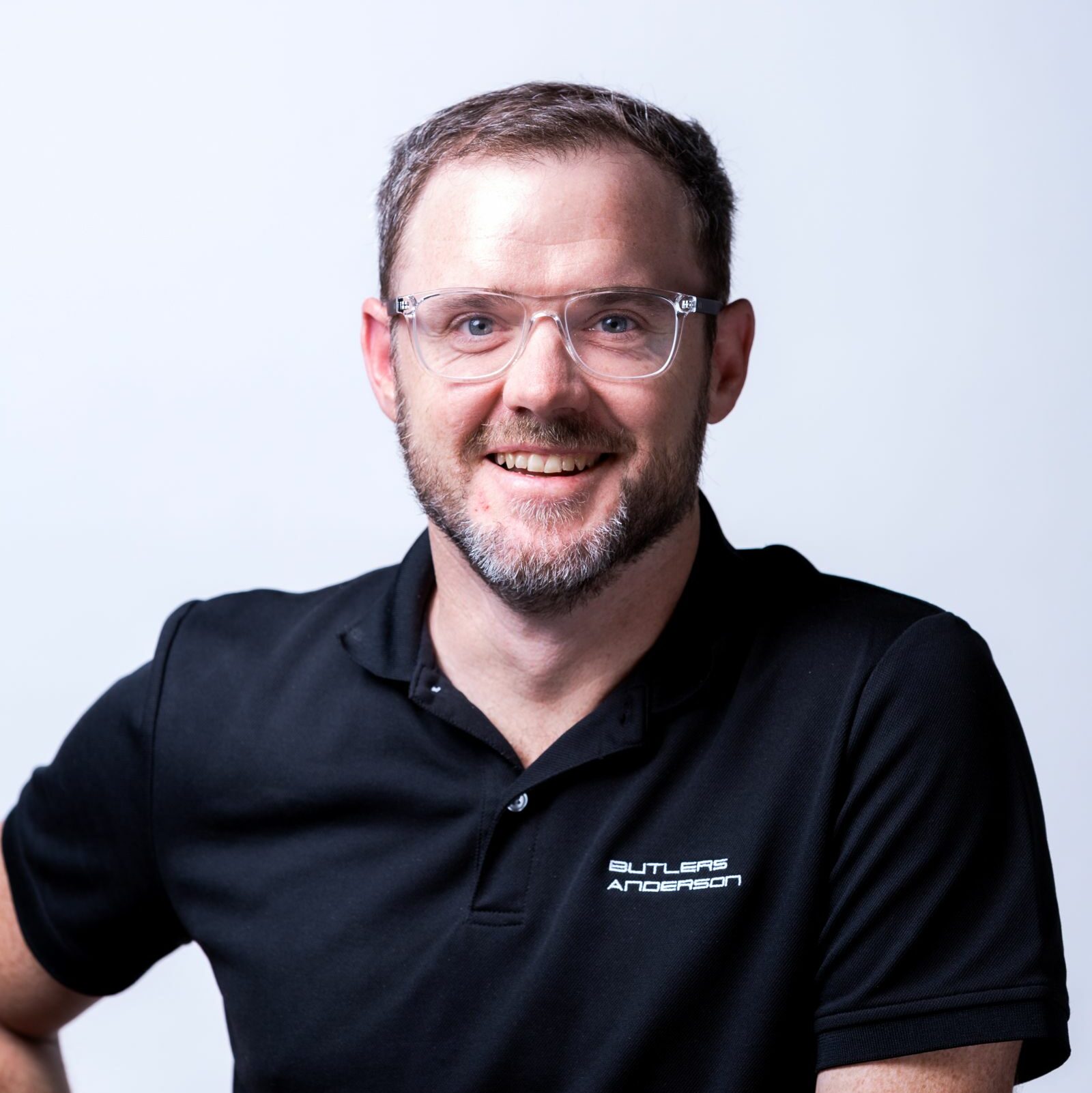 Neil Lollback (Treasurer)
Neil is a Certified Practicing Accountant (CPA) based in Coolangatta, QLD. Prior to postgraduate study, Neil completed his Bachelor of Business at the Southern Cross University in Lismore, NSW.
Specialising in Tax and Compliance for small-medium enterprises, his firm also assists charities and not-for-profit organisations across regional Queensland to comply with Australian Securities and Investment Commission, Australian Charities and Not-for-Profits Commission and Department of Fair Trading.
Bringing 20 years' worth of accounting experience to the boardroom, Neil is keen to assist Screenworks to advance and inspire its members across the regional Australian screen sector.
Growing up in Ballina, Neil is a graduate of Ballina High School. Neil also spent time in Coffs Harbour before settling on the southern Gold Coast where he resides with this wife and daughter.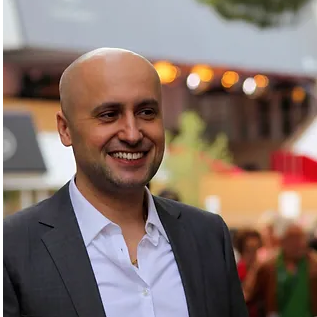 Kris Kotwicki
Before becoming a lawyer, Kris worked as a Senior Artist in the computer games industry for a major publisher and is at home in Autodesk Maya as he is in Microsoft Word.  Kris specialises in information technology law, intellectual property law and telecoms law, negotiating for and against the largest multi-nationals, banks and law firms in the world on deals whose values ran into hundreds of millions of dollars. Kris also advises on film law for productions both large and small.
Kris has a Juris Doctor of Law  from the University of Queensland as well as a Bachelor of International Business. He was admitted as a Solicitor in January 2007.
He enjoys 2D and 3D illustration as well as photography.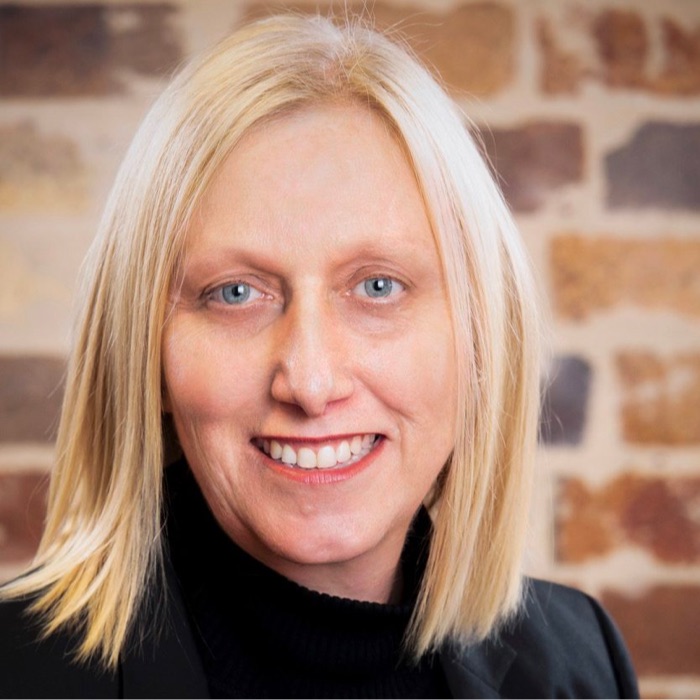 Rosemary Blight
Rosemary Blight is a founding partner of Goalpost Pictures and one of Australia's most experienced producers. Rosemary's credits include THE SAPPHIRES, which premiered at Cannes; TOP END WEDDING, co-written and starring Miranda Tapsell which premiered at Sundance, both films directed by Wayne Blair; I AM WOMAN, the story of Australian international singing superstar Helen Reddy, directed by Unjoo Moon and the internationally acclaimed drama series CLEVERMAN.  Rosemary Executive Produced Leigh Whannell's UPGRADE and the worldwide box office hit THE INVISIBLE MAN both co-produced with US independent production powerhouse Blumhouse.  FELONY, directed by Matthew Saville and starring Joel Edgerton & Tom Wilkinson and the Julien Temple-directed opera THE ETERNITY MAN. She is the Executive Producer of HOLDING THE MAN; THE TREE starring Charlotte Gainsbourg which was the closing night film at the Cannes Film Festival; and the drama series FIGHTING SEASON.
Rosemary is Executive Producer of the drama series NEW GOLD MOUNTAIN for SBS & All3media.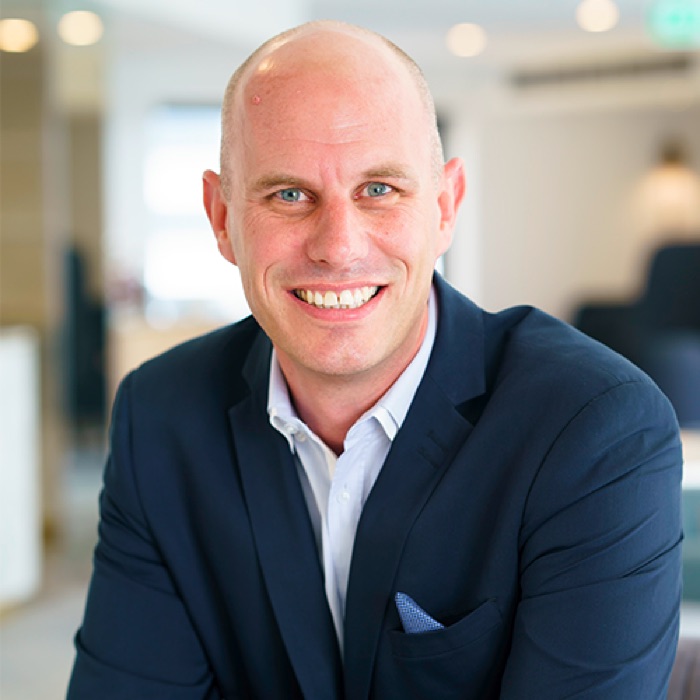 Chris Oliver-Taylor
Chris began his career in London working at BBC Sport, BBC Music Entertainment, BBC Entertainment and BBC News, in both radio and television, before working in various senior roles at the ABC, including Head of Television Production in 2005 and then Head of Television Business & Operations in 2008.
In 2011 Chris moved to the independent production sector as Managing Director of NBC Universal's Matchbox Pictures, building the business into a creative juggernaut and garnering numerous Australian and international awards. These included 20 AACTA awards, an International Emmy, three Kidscreen Awards, a Prix Jeunesse, nine Logies, four Australian Directors Guild Awards, six Australian Writers Guild Awards and nine Screen Producers of Australia Awards, including three-time Producer of the year.
In 2018 he joined Fremantle as CEO Asia Pacific, responsible for the creative output of one of the biggest production companies across the Asia Pacific, including executive producing Netflix's series Heartbreak High and Wellmania.
In late 2021 he was appointed Director of Production for Australia and New Zealand for Netflix where he took production responsibility for every series and film produced across the region.
In March 2023 Chris rejoined the ABC as its first Chief Content Officer, responsible for all of its creative content across radio, television and digital (non news).
Oliver-Taylor is a current Board member of AFTRS, The Melbourne Theatre Company and Screenworks and a former Board member of VicScreen, Council member and President of Screen Producers Australia, Board director and Deputy Chair of Screenrights and Global Operating Board member of Fremantle.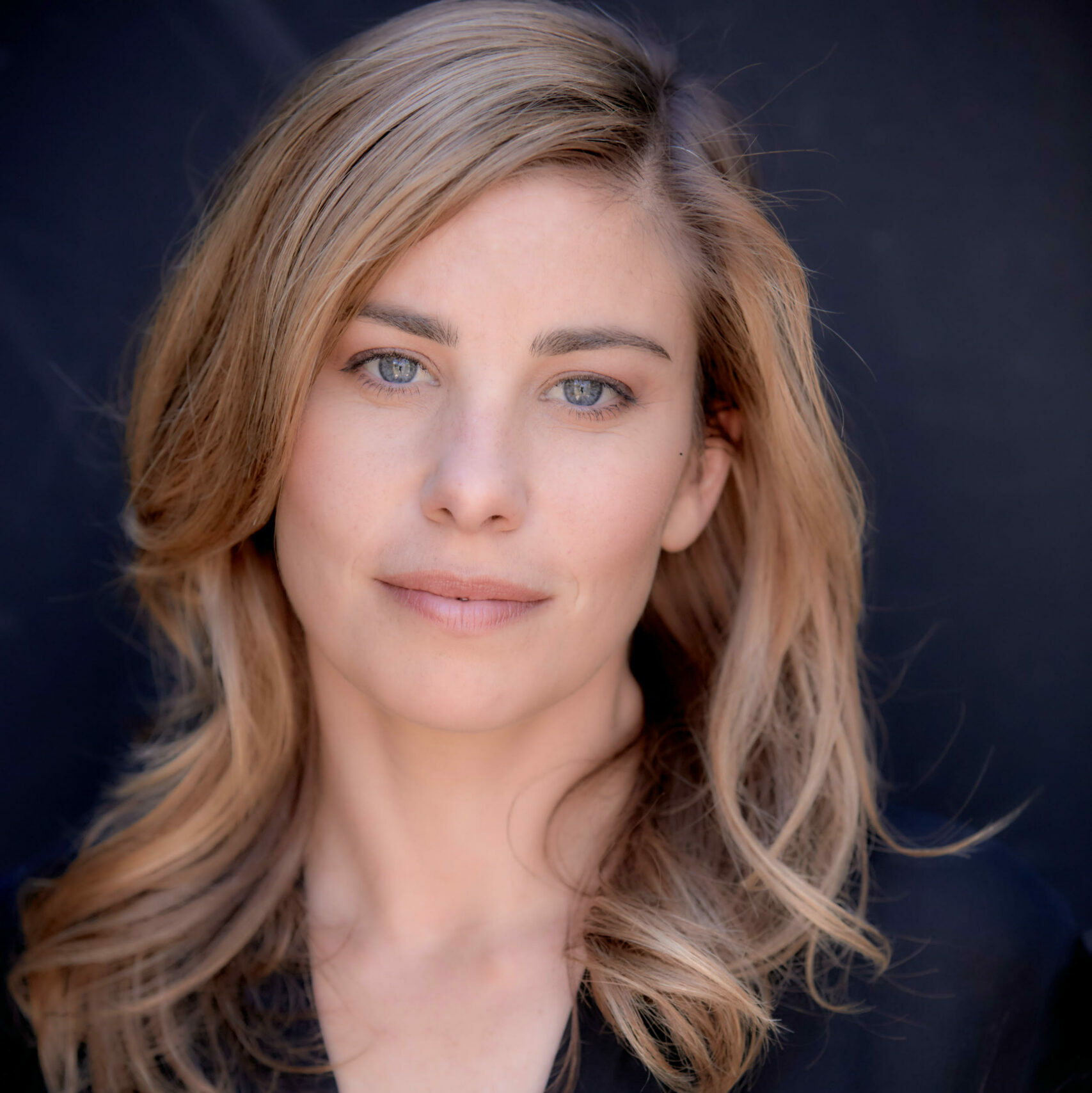 Brooke Satchwell
Brooke has been working as an actress across film, television and theatre for close to three decades.
Her recent work includes three seasons for FX Networks' Mr Inbetween, Canneseries and AACTA award-winning Over and Out, The End for Foxtel/Sky UK/See-Saw Films, Nakkiah Lui's Preppers for ABC, Rachel Griffiths' debut feature Ride Like a Girl, the revamped SeaChange for Channel 9 and Live On The Reef as a co-host for ABC's live broadcast of the largest orgy on the planet.
Brooke's career has (somewhat curiously) spanned most formats and 2019 saw her earn her first producing credit alongside Team Captain duties on Show Me the Movie for Channel 10.
Brooke is most honoured to contribute as narrator to the magnificently heart-driven and deservedly multi-award-winning  Employable Me (ABC), Love On The Spectrum (ABC) and Turban Legend for SBS as part of Untold Australia.
She is currently filming The Twelve for Foxtel/Warner Bros. and has worked on two features due for release in 2022 and beyond. If she disclosed what they were, she'd have to kill you.
Brooke's storyteller heart lies in the regions having grown up on the Mornington Peninsula pre traffic lights. She is in the process of migrating to Bellingen and emerging as a
 writer/producer.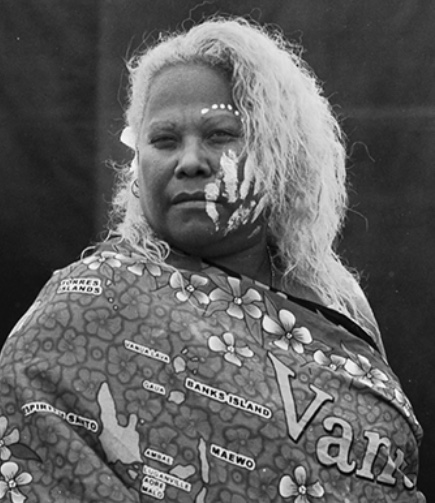 Kaylene Butler
Kaylene Butler, born in Rockhampton, Queensland, Australia, Kaylene is a proud Gungarri, Iman, Juru Aboriginal Woman, (Umbie) quarter Chinese and South Sea Islander (Gaua Island, Lifou, Loyalty Island group, north -east of New Caledonia  & Larcon ( now Lagona) part of the Banks Islands group Northern Vanuatu, (Grandfather), Tanna Island, Vanuatu (Grandmother).
In 2018 Kaylene was awarded the Inaugural Media Ring Fellowship which was the opportunity to work at Screen Queensland and NITV (National Indigenous Television) over a period of 12 months. Kaylene freelances and owns KIMA Consultant (2010- 2020), an Indigenous Multimedia Consultancy agency, bringing culture to screens). Kaylene is passionate about telling untold stories and bringing them to life on screens. As Director, Writer and Producer, her first NITV commissioned documentary was in 2012, Toonooba Voices this ignited her passion to pursue a filmmaking career. Kaylene specialises in character driven stories about what is significant and important to them and focusing on Indigenous culture awareness. Her ability is to provide film proficiency to the art of storytelling. 
Since the early 2000's Kaylene has been amongst the film industry creating content for film with Bush TV. As a film practitioner she embraces networking and collaborating with others bringing conversations for the future of Local, Regional and National audiences.