Board Members
Deb McBride (Chairperson)
Deb McBride has had many and various roles within the film and tv industry. Entering the film business 25 years ago she worked as a publicist for the Academy Twin Cinema when independent distributors, Ronin Films and Premium Films were co-owners. She stayed in the exhibition business for a further three years managing both the Walker Cinema and Dendy Martin Place.
Other roles as publicist include, Publicity and Marketing Director for Australian Film Television and Radio School, Sony Music Publishing, 2SERFM and Tracey Mair Publicity She has extensive experience managing regional film offices holding the position of both Locations Liaison Officer and Manager for Film Illawarra in Wollongong and Creative Industries Development Manager at Northern Rivers Screenworks. Other professional experience includes Conference Director for SPAA and SPAA Fringe conferences and working in Production on several documentaries, films and TV series including the local production I'm A Celebrity Get Me Outta Here.
J'aimee Skippon-Volke (Vice-Chairperson)
With a working history in Event Management and Pre, Post & Production for Film and TV in London, New York and Sydney, and has held various freelancing positions in production support for music videos, corporate, charity, documentary and drama productions.
More recently in partnership with Osvaldo Alfaro at GreenhouseFX, J'aimee has been exploring and developing concepts for immersive VR experiences utilising the Oculus Rift. J'aimee blends her experience, interests and passions as the Byron Bay International Film Festival Director.
Chris Benaud (Treasurer)
Chris is a public relations and fundraising professional. After consultancy positions in corporate public relations with clients including CSR, Lend Lease and Credit Lyonnais, Chris developed a career as a professional fund raiser, holding consultancy and in-house positions for not-for-profit organisations including the National Heart Foundation, Foundation for Aged Care and The Royal Flying Doctor Service for which he was Marketing and PR Manager and at the University of Technology, Sydney as Director of Alumni and Development.
Chris is a Fellow of The Fundraising Institute of Australia, holds a Masters degree in Communication Management and a BA in Communication. Prior to his career in public relations, Chris was a freelance film and video editor and researcher, working in documentaries for Film Australia and drama for the Grundy Organisation as well as editing television news and current affairs, commercials and music videos. In his teens and early 20s, Chris was an actor with leading and co-leading roles in television, film and theatre.
Grayson Cooke
Grayson Cooke is an interdisciplinary scholar and award-winning media artist, Senior Lecturer in the School of Arts and Social Sciences at Southern Cross University, and Course Coordinator of the Bachelor of Media degree. Grayson has presented live audio-visual performance works in Australia and internationally, and he has exhibited and performed in major international festivals such as the Japan Media Art Festival, the Seoul New Media Festival, and the FILE Festival in Sao Paulo.
As a scholar he has published 20+ articles in academic journals. He holds an interdisciplinary PhD from Concordia University in Montreal.
Lois Randall
Lois Randall is a Screen Producer with extensive experience in screen production, policy, development, management and funding. Production credits include Producer of the six episode drama series "The Gods of Wheat Street" (ABC), Line Producer of "East of Everything" drama series (ABC), Production Manager of "Solarmax" (Imax documentary) and Producer of short films including "Nan And A Whole Lot Of Trouble" (ABC), "Air" (animated drama, SBS) and "The New Boots" (Sydney Film Festival, London Australian Film Festival).
Lois' professional experience includes positions of Executive Director at Australian Screen Directors Association (now Australian Directors Guild), DocuMart Manager at AIDC 2003, Manager of Metro Screen, and RADO/CEO at Arts Northern Rivers. Lois also works as a Creative Industries consultant for clients including Arts NSW and local government, and in 2014 established Magpie Pictures through which she is developing new drama projects.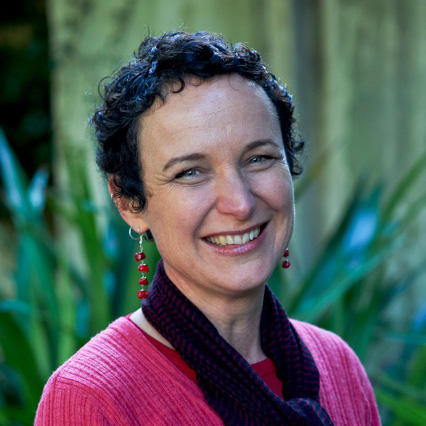 Peter Bowen
Peter studied Chemical Engineering at the University of NSW (University Medal) and has a PhD in Systems Engineering from Lancaster University in the UK. His working career was with CSR, and in the later years was Managing Director of New Zealand Sugar, General Manager of the Australian Sugar Refining business and Managing Director of Monier PGH.
Peter retired from CSR in 1994, had a consulting business for a number of years and has been a director of companies including Adelaide Brighton Cement. He moved to the Byron area in 2001 and has become increasingly involved in community matters, is a director of the Northern Rivers Community Foundation, Chair of the Rising Stars Scholarships program at Southern Cross University, and served as a director of EnVite, and has mentored local businesses.
He lives in Bangalow with his wife of 48 years and has 2 children Jessica and Andre, both of whom also call Bangalow home.
Roger Monk
Roger is an award-winning screen entertainment writer who heads up Essential Media's Brisbane office. Roger won the Australian Film Institute, Independent Film and Critics Circle awards for best script for the feature film Walking On Water (2002). It also won the Teddy award and Siegessaule prize at the 2002 Berlin Film Festival and special mention at BIFF.
More recently Roger wrote episodes for the multi award-winning and Emmy nominated Nowhere Boys. His pilot episode was nominated for an AWGIE Award. Roger was a writer on The Doctor Blake Mysteries S3 and co-creator and writer of East of Everything. Other TV credits include: Dance Academy and The Secret Life of Us. His script for the series Love Bytes (Fox Aust & UK Shine) was nominated for a QLD Premiers Award.
William Gammon
With a wealth of knowledge and experience in post-production and visual effects, Will moved to the Northern Rivers to establish Cumulus Visual Effects and Syclone Technology. Will is passionate about establishing remote pipeline management solutions and believes working in your chosen 'Mecca' is the key to a happy work/life balance.
During his career, Will has contributed to some of the worlds most iconic films such as Lord of the Rings – Return of the King, The Last Samurai and Blood Diamond. He was also sequence lead on projects such as Harry Potter and The Goblet of Fire, Harry Potter and The Half Blood Prince, and many other blockbuster films.