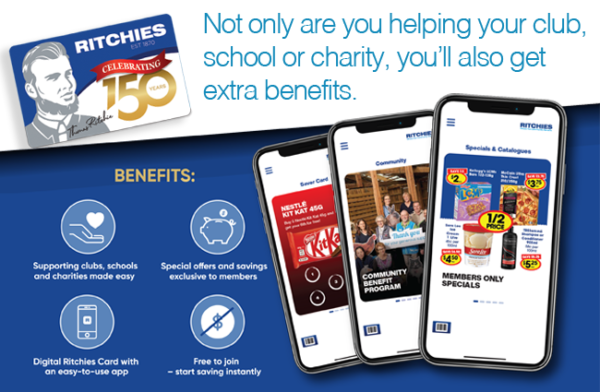 Our Fundraising Partner Ritchies IGA have added Screenworks Australia to its Community Benefit Program which will not only benefit our organisation but also all our members.
Every month, Screenworks will receive 0.5% of our members' spend in Ritchies Stores PLUS our members will receive special offers and member-only specials via the App.
You can download the Apps by scanning the QR codes below – or search for Ritchies in the Apple App Store or Google Play.
How do I get started?
Getting started is easy. Simply click here to join the free Ritchies Card program, log into your new account or app, click on the "Community" section and follow the prompts. We've also put together a help video available below, the process is the same from either your web account or app. Just search for Screenworks Australia in the list of organisations.