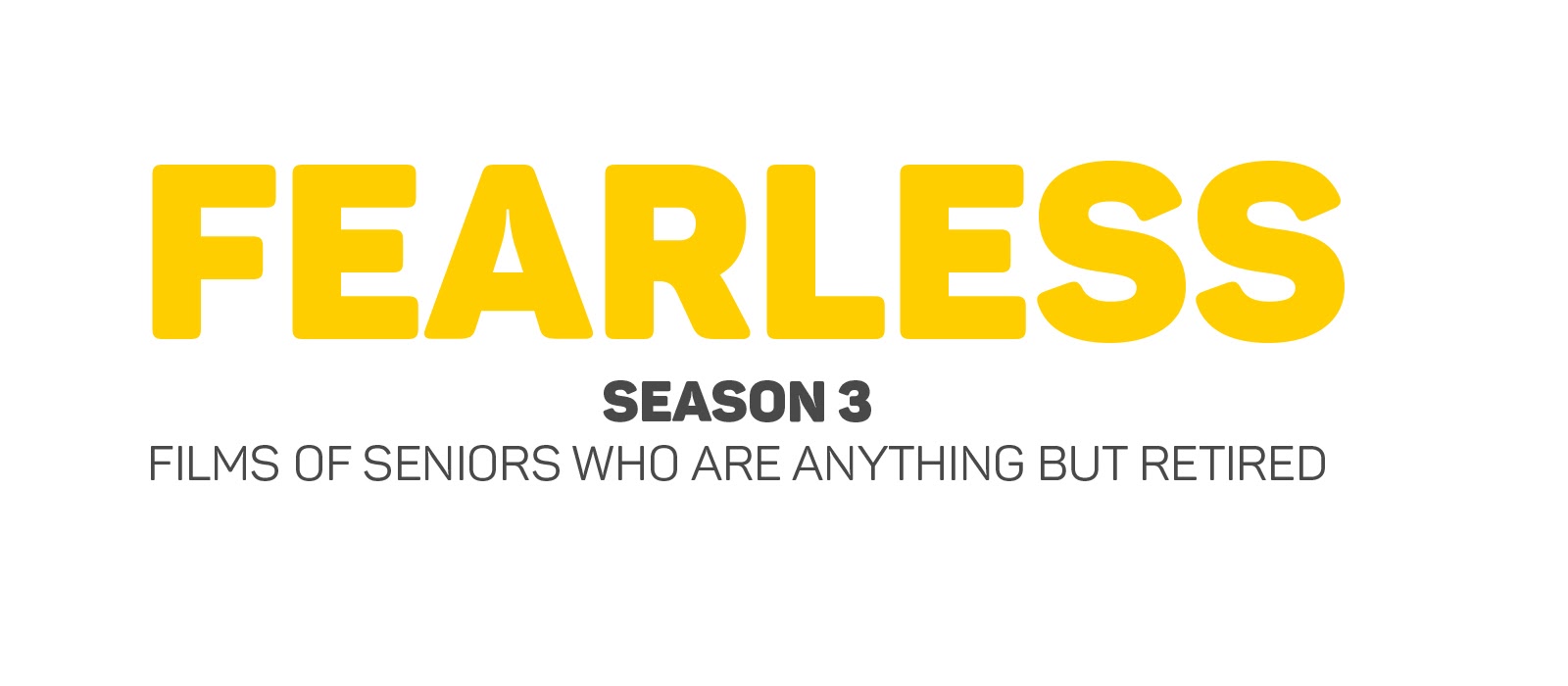 FEARLESS FILMS is back for a third season.
In 2021 Screenworks and Feros Care will be shining a light on the inspirational Australian seniors who are ageing ambitiously through Fearless Films: Season 3.
This year, we have teamed up with the brilliant Media Mentors to support filmmakers through a series of workshops that develop their factual storytelling skills by creating on-brief and captivating social media content for Feros Care that finds and inspires its audience. 
Following the workshops, Screenworks and Feros Care will provide a number of funded opportunities for regional filmmakers to create stories about the enterprising characters who are still giving 100% in their careers or fearlessly volunteering their time for others at 70 + years young.
PROGRAM OUTLINE
We are inviting applications from regional Australian filmmakers to receive funding and guidance to create inspirational screen stories of vibrant characters that encapsulate the Feros Care brand message. Definitions of "regional Australia" are available on our website via this link 

We want to see these well-made stories increase the positive representation of seniors on our screens by challenging the traditional mindsets and smashing stereotypes.

Selected applicants will participate in an in-depth filmmaking course led by Media Mentors that will ensure up-skilling for the participants in all aspects of factual storytelling and social media content creation. 

Assessors will select 12 filmmakers to attend the first Fearless workshop to be structured to address:

What Makes A Great Story (for Fearless Films: Season Three) 

Social Media Magic (Strategy, overview and the client brief) 

The 12 filmmakers will then have a month to find their subjects and develop them into strong screen stories to pitch competitively into Feros Care and Screenworks. They will be supported by Media Mentors during this period. 

All 12 filmmakers will present at a final online pitch where 6 filmmakers and their stories will be selected for funding and to progress through the rest of the workshops to create their content. These 6 participants will receive funding of $4,000 each to produce their stories. .
Please read through these guidelines and complete the online application materials to submit your proposal.
HOW TO APPLY
Read the

Fearless Films Season 3 Brand Overview and Program outline and familiarise yourself with Seasons One and Two.

Please complete this

application form

.

The deadline for submissions is 09:00am AEDT Monday March 15 2021.

Supporting documentation within the application form includes:

A current CV/resume

A 1-2 min video pitch to camera explaining who you are, why you're interested in creating a character driven screen story for Feros Care and why you want to learn about social media content creation. 

Applicants can be individuals or teams.  We are committed to increasing diversity across all sectors of the screen industry and encourage all talented filmmakers to apply to our programs regardless of their gender, race, religion, sexual orientation or disability status. We also ask that applicants consider inclusiveness, accessibility and diversity when forming their filmmaking teams.

If you are a fearless working or volunteering senior who wants to star in a film, please reach out to the project team via

louise@screenworks.com.au

or 0415 092917 to share your story.
If you require assistance with your application, please contact Screenworks Projects Manager, Louise Hodgson on louise@screenworks.com.au or 0415 092917
ELIGIBILITY
Applicants will be required to meet the following criteria (full terms and conditions appear on the application form):
Be an Australian citizen or permanent resident, aged 18 or over.

Demonstrate that you have been living in 

Regional Australia

* for a minimum period of 6 months prior to submitting your application.

Have at least one short-form credit (i.e. music videos, TVCs, short films, online/corporate content commissioned and paid for by a third party).

Complete all sections of the online application form and submit it prior to 09:00 AEDT Monday 15th March 2021.

Be available to take part in Fearless Films: Season Three according to these key dates

(subject to change)
| w/c 29th March 2021: | Workshop 1: |
| --- | --- |
| | What Makes A Great Story (for Fearless Season 3) |
| | Social Media Magic (Strategy and overview) |
| 1st April – 20th April 2021: | Finding stories and developing pitches |
| w/c 19th April 2021: | Workshop 2:  The Pitch |
| w/c 26th April 2021: | 6 successful applicants contracted |
| w/c 3rd May –  w/c 14th June 2021: | Story research and Workshops 3/4/5/6 |
| w/c 21st June – 25th July 2021: | Shoots and edits |
| w/c 26th July – w/c 30th Aug 2021: | Workshops 7 & 8 and stakeholder edit approvals |
| w/c 6th September 2021: | Final films delivered |
| 1st October 2021:  | International Day of Older Persons |
ASSESSMENT PROCESS
All application materials will be assessed by Screenworks, Feros Care and Media Mentors against the following criteria:
Their perceived commitment to the Fearless Films Season 3 initiative.

The skills, achievements and experience of the applicant(s) and the quality of their previous work.

The potential of the filmmaker to contribute to a robust screen industry in regional Australia.
Screenworks, Feros Care and Media Mentors will be present in the online pitch and will select the final cohort of 6 filmmakers in offline discussions based on:
The strength and distinctiveness of their story and character choice in their pitch.

Their understanding of their film's audience, where they will find them and how they will increase the reach of their content.

How well their pitch answers the Feros Care brand and project briefs. 
MEDIA MENTORS AUSTRALIA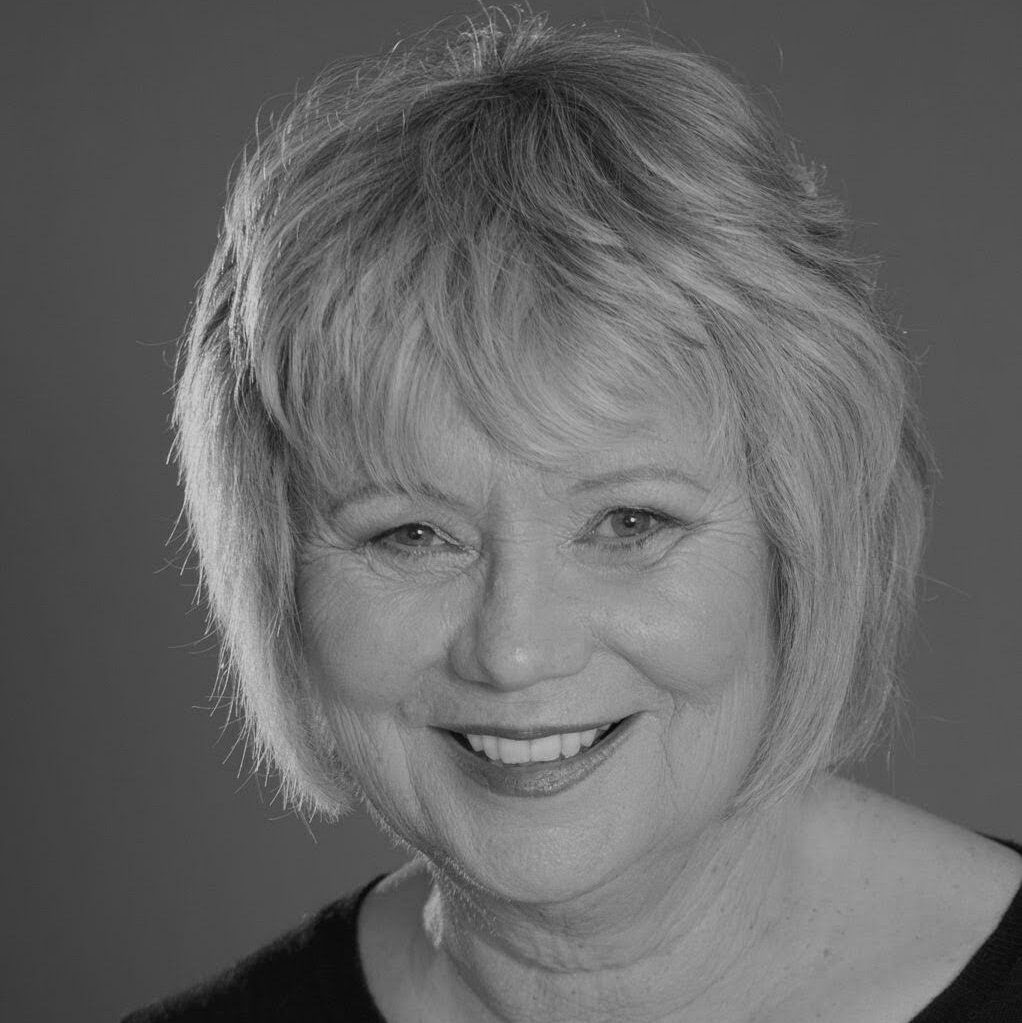 Denise Eriksen, Co-Founder
Denise Eriksen has been besotted by television – particularly factual television – for as long as she can remember. Her career has taken her around the world where she has worked in news and in factual, comedy and drama production.
She's been Head of Factual at ABCTV, Head of Current Affairs at ABC News and Head of Production and Development at SBS.
These days she's the Co-Founder Media Mentors Australia and works as a Mentor, an online documentary producer, a Consultant for companies setting up business in Australia, as an occasional broadcaster for ABC Radio and trains producers and journalists for HCMTV in Vietnam – among other things.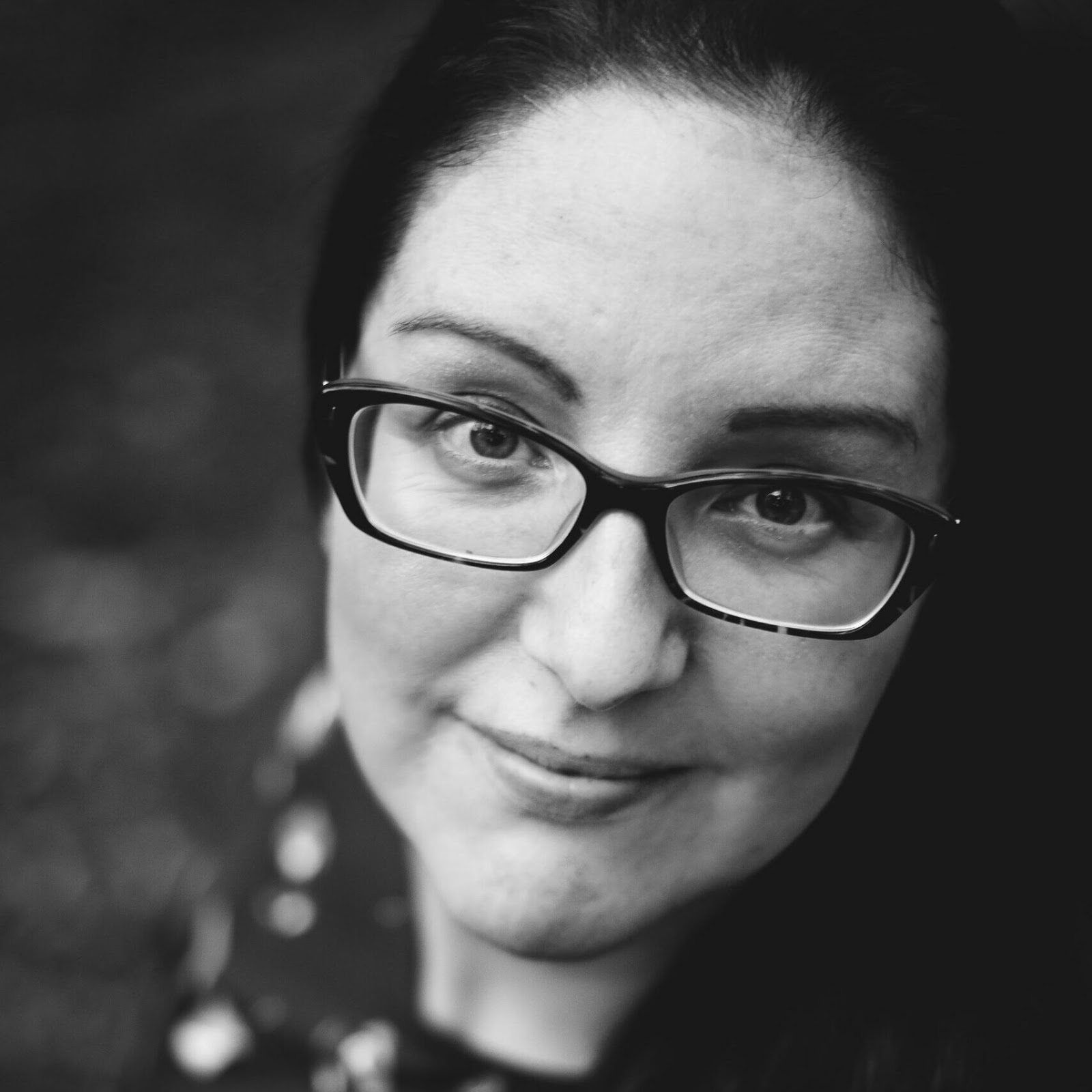 Esther Coleman-Hawkins, Co-Founder
Esther is a smart, creative and innovative producer with a wealth of worldwide programming experience. From the award-winning Revolution School for ABC1 to the Logie-nominated Last Chance Saloon, her goal is to bring intimate stories to life with insight and humour. She's also an enthusiastic veteran of development who thrives with the challenge of turning an exciting idea into a successful TV series. Some of her favourite success stories are Secrets of Our Suburbs and House of Food Obsessives.
Alongside two decades of program making, she loves coaching and mentoring people both inside and beyond the media industry.  She's helped people kick start their projects and revamp, restart or change careers.  She's driven by the fact that she loves working and she thinks, given how much of our lives most us spend at work, that we need to do something that meets our needs.
FEARLESS FILMS: Season Three is brought to you by Screenworks and Feros Care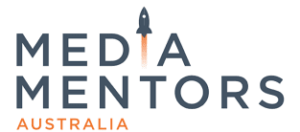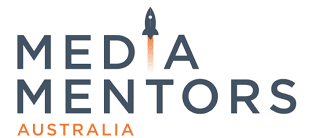 ---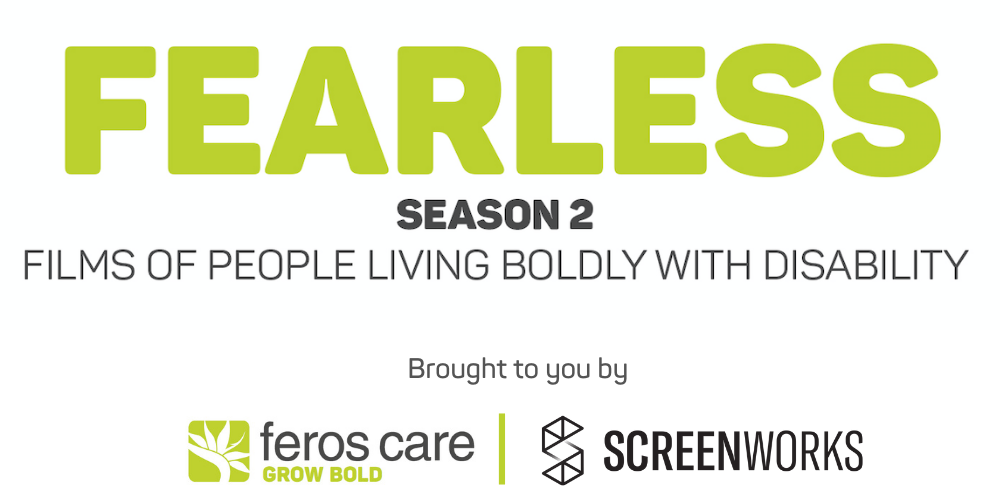 FEARLESS FILMS: Season 2 is a second time collaboration between Screenworks and Feros Care.
Following the success of Fearless Films Season One, Fearless Films is back with season two. Fearless Films Season 2 is a collaboration between Feros Care and Screenworks that aspires to challenge traditional views around the lives of people with disability. Six short films showcase fearless Australians living with disability through the eyes of regional filmmakers – bold, daring, and extraordinary, these people smash all disability stereotypes.
Meet the cast & filmmakers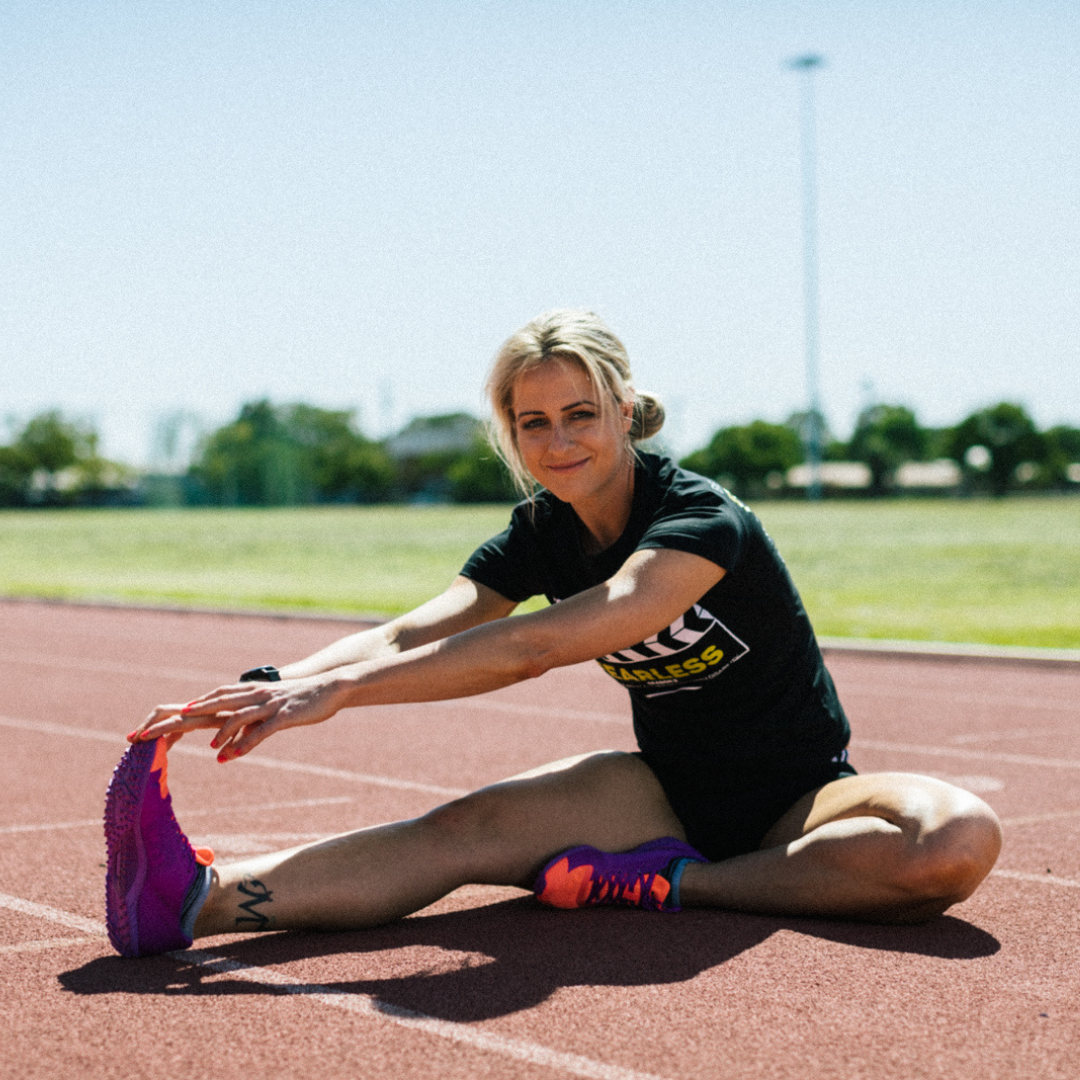 ON TRACK
On Track is the story and inspiring portrait of Alex, a female athlete whose determination and persistence helped her overcome a catastrophic car accident. Alex is now on the journey to rebuilding her life as a sprinter.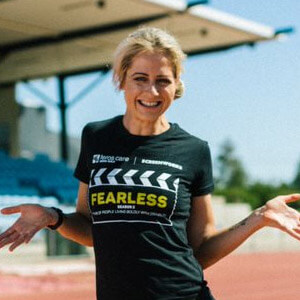 ALEXANDRIA EVES
Alexandria is an active 30-year-old sportswoman, para-athlete and health advocate. In 2016, she was in a catastrophic car accident. This took a massive toll on her body, leaving her with disabilities that will be with her for life.
Not one to let anyone tell her she 'can't', Alexandria was determined to return to the triathlons and the physical activities she was doing prior to the accident.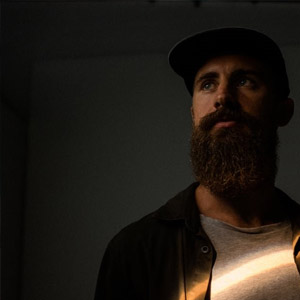 MICK SOIZA
Director
With a natural sense of narrative and a meticulous eye for detail, Mick is an emerging director known for captivating visuals coupled with genuine human experiences. Mick's versatility as a director has proven essential in his work across commercials, drama and music videos.
Alex is committed to qualifying for the chance to represent Australia as a sprinter in the Paralympic Games. With her fighting spirit she is determined that she will achieve this goal.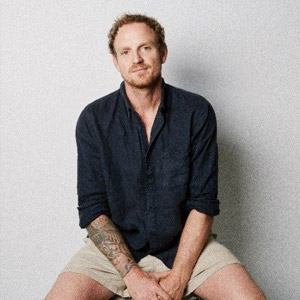 STEFAN JOSÉ
Cinematographer
Stefan José is an award-winning cinematographer. He has a unique style and approach to storytelling, and this signature style is infused in all aspects of his work. Stories are shared as a means of entertainment, education, personal narrative, political commentary and cultural preservation.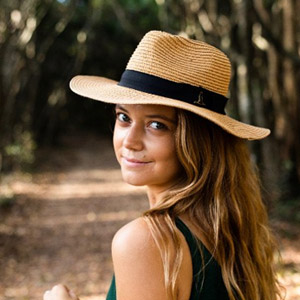 CORALIE TAPPER
Producer
Coralie is a content storyteller, community explorer, curious crafter and obsessive organiser. She has an instinct for creative production, a strong ambition to make a difference culturally and environmentally in the wider community and around the world. She has international experience working with major production companies, budgets, brands and creative agencies.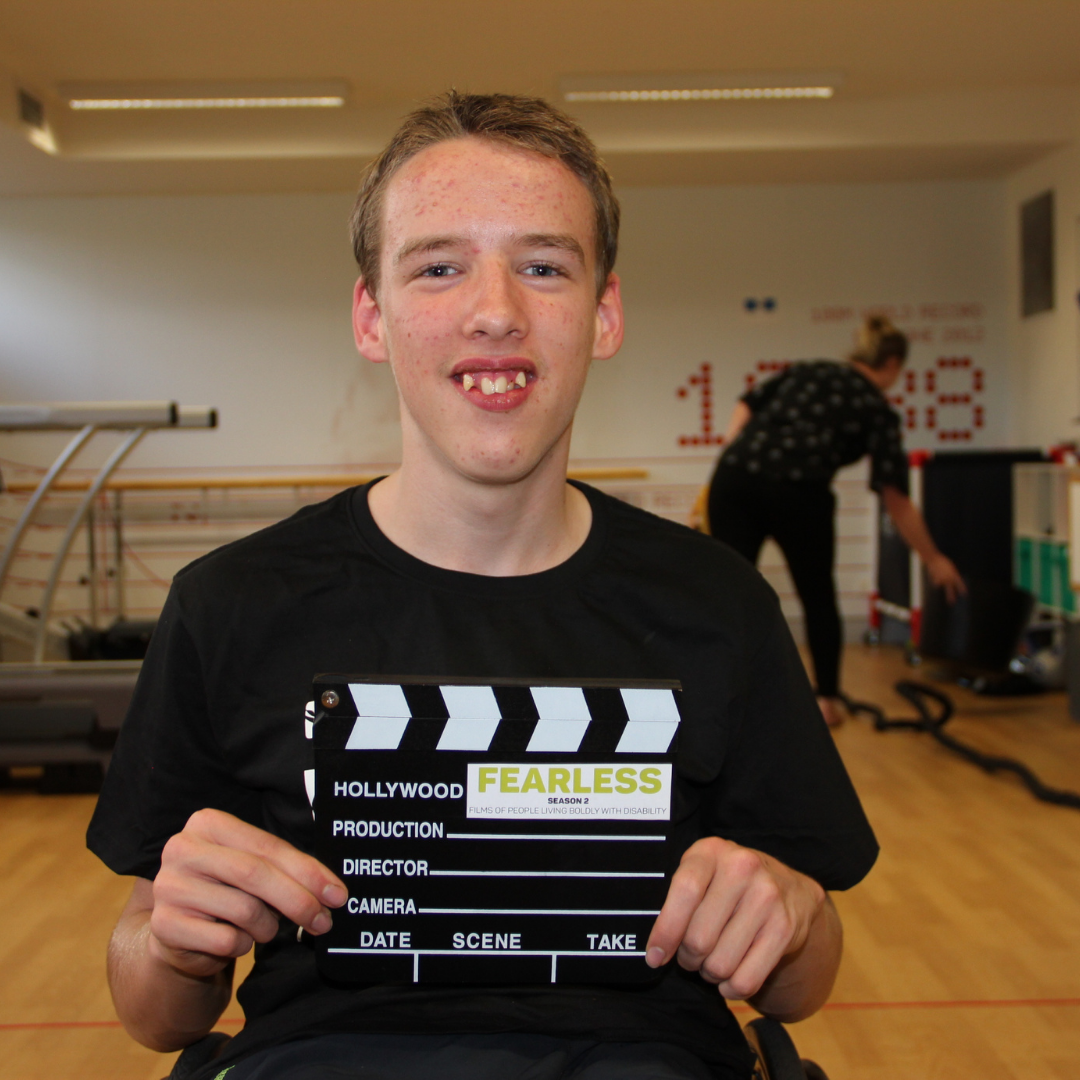 THE TEAM
The Team features 17-year-old Michael and his twin brother Aaron. Michael discusses his journey with cerebral palsy, his love of the sport Power Chair, and the support provided by his team at home – his family.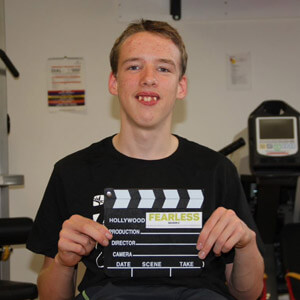 MICHAEL FOSTER
Michael was born at 29 weeks and has lived with cerebral palsy all his life. Michael was home-schooled up until a year ago, but since getting a suitable wheelchair, he has enrolled at the local school.
Many people comment on his sunny and positive personality as he likes to make people laugh. He makes jokes about himself and his disability and has a laid-back personality which is perfect for difficult situations.
Earlier this year, Capital Football ACT introduced Michael to wheelchair soccer. He really enjoys playing it and one day he hopes to play for Australia.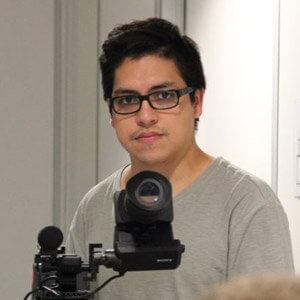 SEBASTIAN CHAN
Sebastian Chan is an award-winning filmmaker who graduated from the University of Canberra in 2015 with a Bachelor of Media Arts & Production. He has a growing list of accomplishments and accolades including his short film 'I Am Steve' (selected to screen on SBS and Foxtel), his short documentary 'Brothers in Alms' (Best Film/Best Director, Audience Choice Award – Lights! Canberra! Action! 2017) and more recently his short 'Bus Trip' which took out the 2018 Focus on Ability festival for 'Best Australian Film'.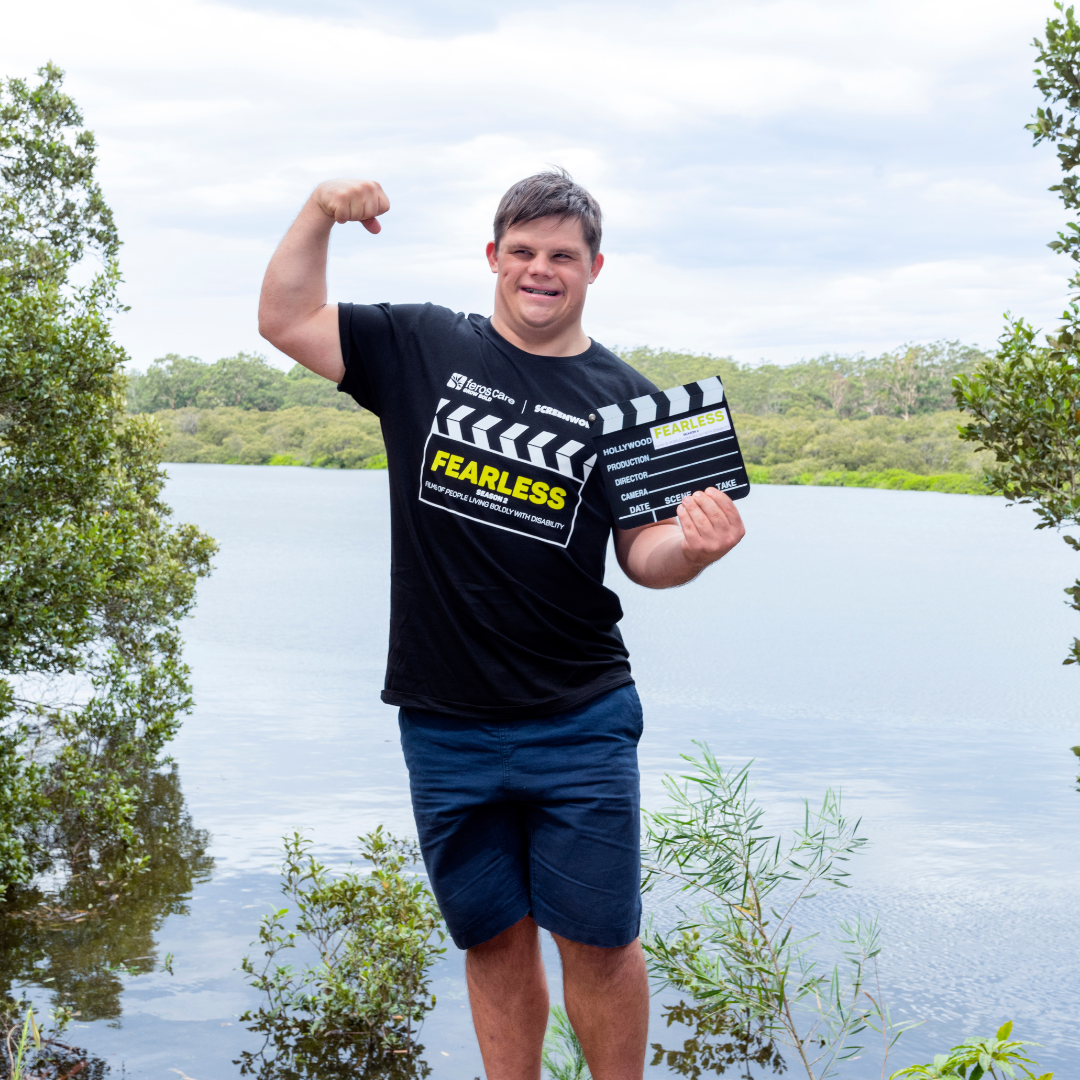 SAM I AM
Sam I Am features Sam who is 21 years old and lives with Down syndrome. In 2020 Sam decided to compete in the Battle of Benton, a tough CrossFit event attracting athletes from all over NSW – he is the only participant with a disability.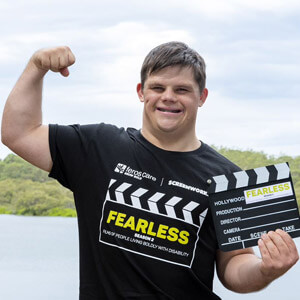 SAM STUBBS
Sam is 20 years old, passionate about sport and fitness. He doesn't like to sit still much and loves dancing, surfing, zip lining, soccer, swimming, athletics, triathlons and AFL.
Sam was born with Down Syndrome and doesn't let his disability define him. He is always training for fitness competitions to challenge himself. He does dead lifts of 100kg and says, "it's easy!"
Even a global pandemic cannot stop Sam – he continues to train online with personal trainer Jodi for the upcoming Bay Games 2020 and has lost 10kg in the process. He recently addressed a NSW Down Syndrome Conference on the importance of staying fit, and has started dating a girl who like him, lives with Down syndrome and is an athlete. Sam also coaches AFL and works at the local Bakery.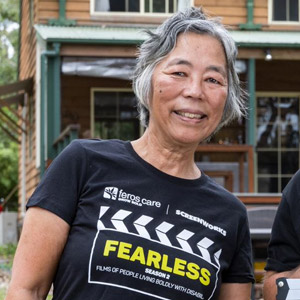 HIROMI MATSUOKA
Hiromi is based on the Far South Coast of NSW and has 20+ years of film, TV, and advertising industry production experience. She believes that whether it's a still shoot, a short film, a 30 second TVC, a feature length drama or documentary, the same production principles and collaborative process hold true in telling a visual story.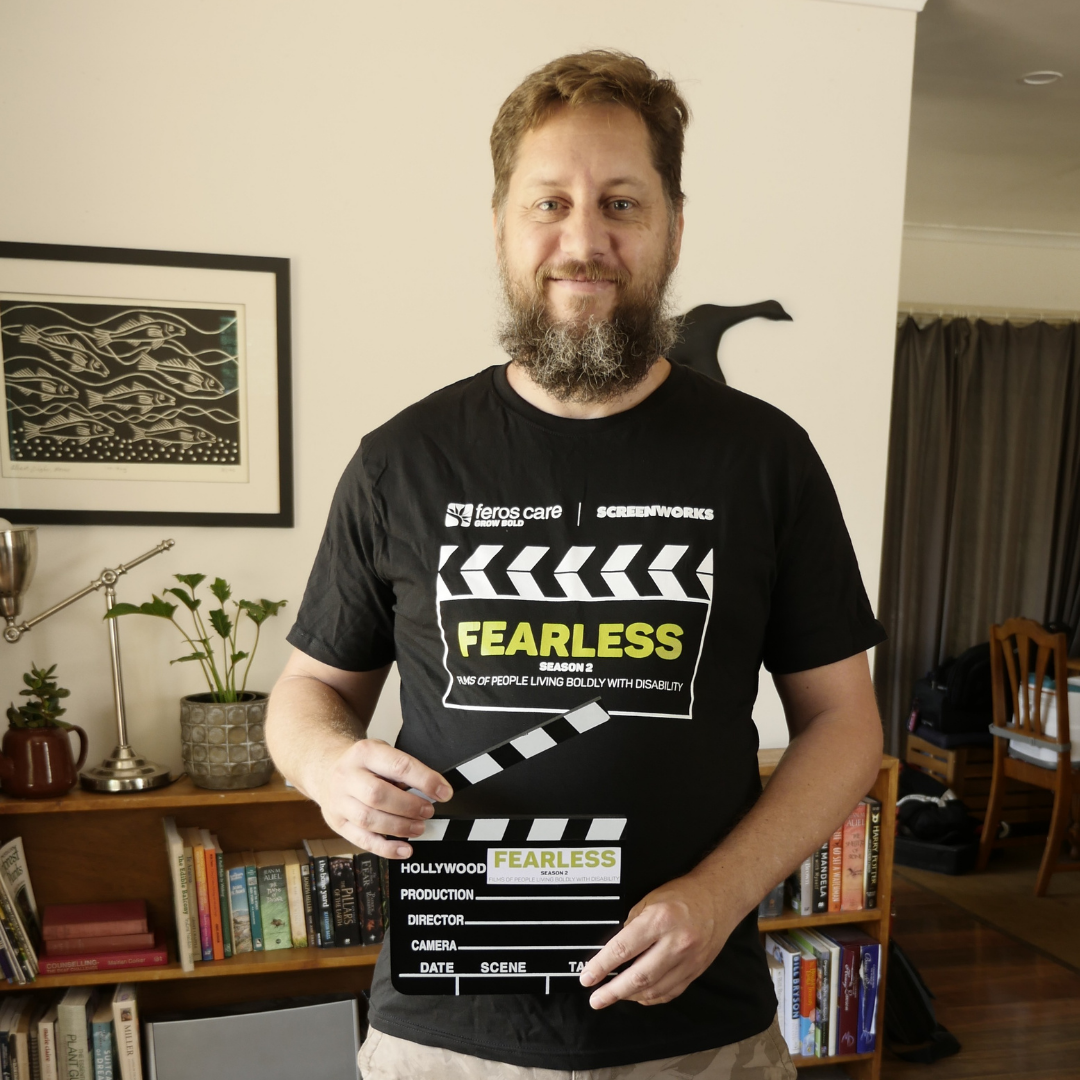 THE INCIDENTAL BLACKSMITH
In a backyard forge, Barnaby spends hours meticulously creating his own bush knives with hammer, tongs and steel – practicing the forgotten art of blacksmithing. Based in the Northern Rivers, both Barney and his wife have a lived experience of deafness. For many years, Barnaby experienced the loneliness, isolation and anxiety that often go hand-in-hand with having a disability. Barney used the internet and a newfound confidence thanks to his mentor to form a community of friends, who, along with his growing family and appetite for learning new skills, helped him find his way out of isolation.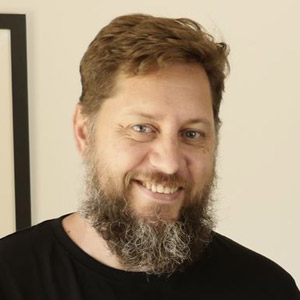 BARNABY LUND
Barnaby is a loving partner, dad, uncle, son, brother and friend. Barnaby works as an operations manager, but his real passion is knifemaking and blacksmithing. In 2017, he won an Arts Council of Australia grant and has exhibited his work at the Sydney and Queensland Knife Shows. He is currently gearing up to go for his Australian Knifemakers Guild full membership. Barnaby is an active member of his local deaf community and the founder of Northern Rivers Knifemaking and Blacksmithing Group. Barnaby welcomed his third child during filming of The Incidental Blacksmith.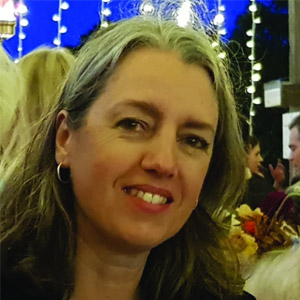 SUSIE FORSTER
Susie makes documentaries that focus on social adversity, environmental challenges and other under-represented subjects in mainstream culture. She describes her style as "observational and lyrical documentary filled with an intimacy that reveals the subject's inner world". Behind the camera and in the edit she uses her training in fine art to look for rhythm and aesthetic beauty in shots and has made films about diverse subjects such as art, rubbish, rugby, indigenous custodians, natural birth, coal seam gas and disability.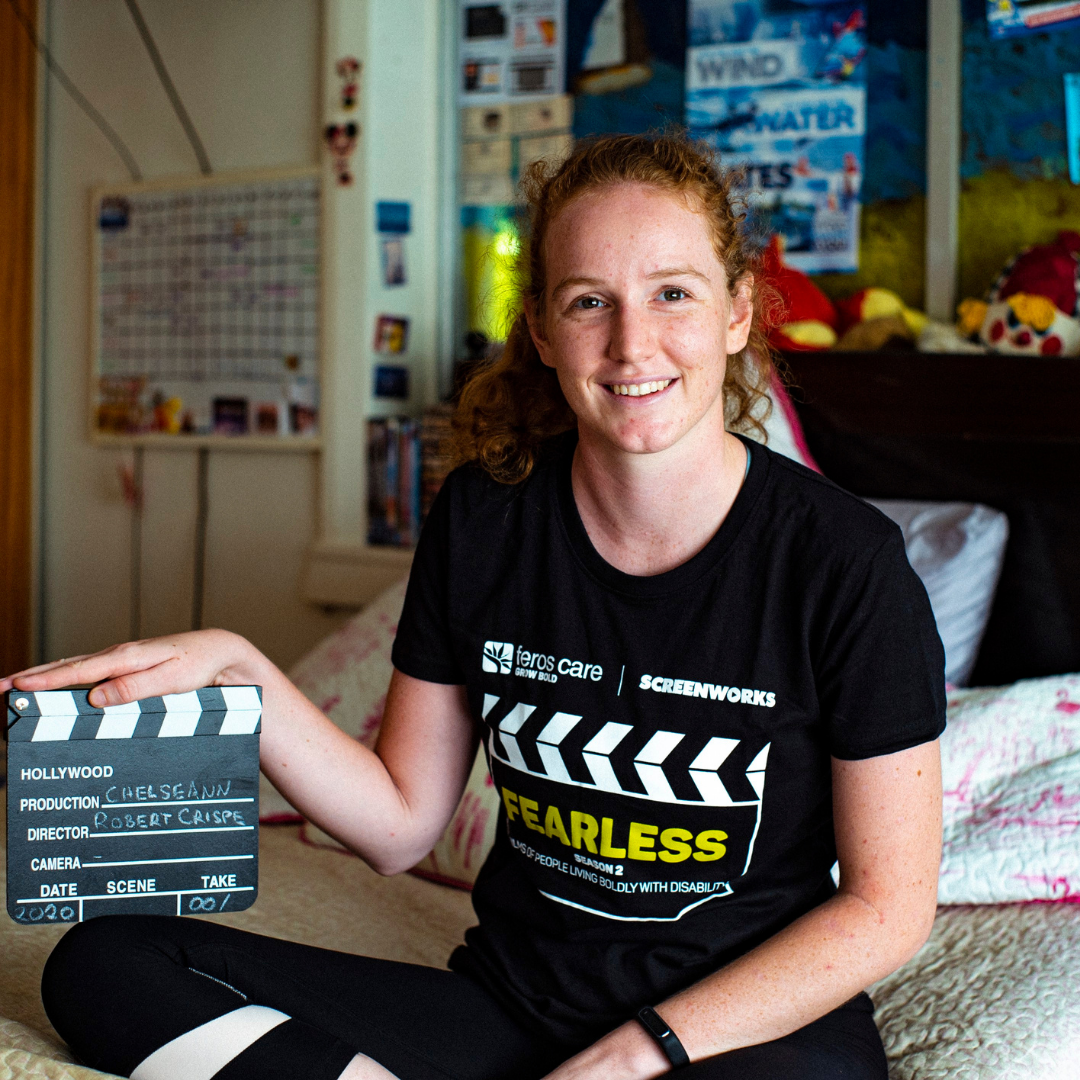 GOLDEN SAILS
A portrait of a 19-year-old woman who's sailed through life guided by a humbling and fearless outlook. With early intervention, Chelseann's hidden autism spectrum disorder has crafted unique life experiences through her passion for sport and disability awareness. Instead of celebrating what she's done in life, she celebrates what she can do, setting goals for what she wants to achieve.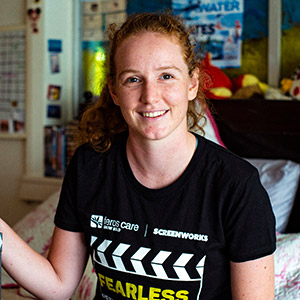 CHELSEANN OSBORNE
Chelseann Osborne lives with autism. She is a fully qualified sailing instructor regularly running both youth and children's learn-to-sail courses. She describes herself as "committed and determined not to miss out on any opportunity" and her impressive sporting achievements are evidence of her fearless approach to life. Chelseann represented Australia at the 2019 Special Olympic World Games in Abu Dhabi, where she won the gold medal. She also volunteers her time running sailing programs for people with disabilities through Sailability Townsville. Her goal in life is to be the first person to win medals in Special Olympics, Paralympics and Olympics in sailing. To top all that off, she is in her first year of university, studying for a degree in Sports Science.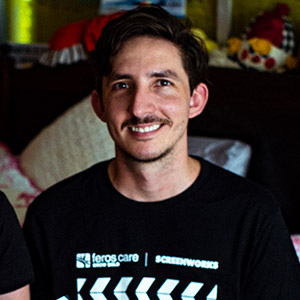 ROBERT CRISPE
Robert Crispe is a regional Australian filmmaker who first discovered his passion for filmmaking while studying for a Bachelor of New Media Arts at James Cook University in his hometown Townsville. After graduating Robert relocated to London and worked as an in-house content director/editor before returning to Australia to work in Sydney. During this time Robert worked on commercial campaigns, creating content for iconic brands whilst independently directing music videos for artists in Australia and abroad.
Robert, now based back in Townsville, uses his hometown as a testing ground to evolve his visual style of storytelling and to develop new concepts. Exploring themes relating to home, discovery, identity and the human experience. Robert sees the world through a lens of creative potential, bringing stories to life with an artistic and authentic approach.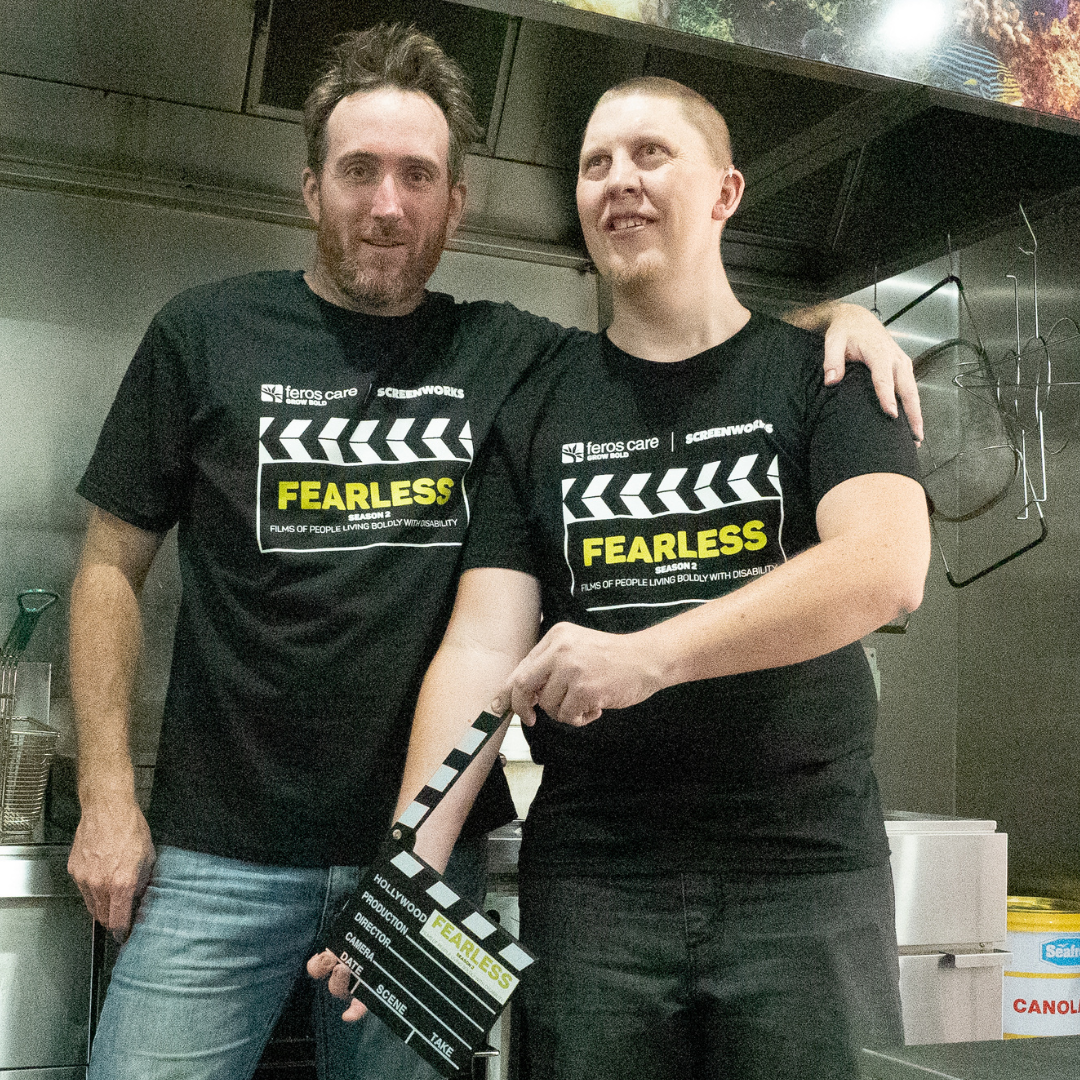 PLATING BLIND
Nate is a fully trained chef. He also happens to be legally deaf and blind, but that's never stopped him chasing his culinary dreams and becoming an inspiration to many in the process.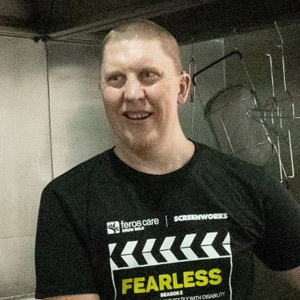 NATE QUINELL
Nate is a 33-year-old fully qualified chef. He was diagnosed with Type 1 diabetes at age 3 and by the time he was 8, he required hearing aids in both ears. At 16, his eyesight had declined to the point where he could not complete his HSC. Despite this occurring, he has always had a passion for food and made it his goal to become a qualified chef, which he has achieved. Nate has published a cookbook and regularly runs cooking demonstrations. He loves cooking with natural fresh ingredients and has many food heroes who do the same. He'd love to meet one of them one day. Nate has recently taken a job as a chef in a care facility where he performs his role as well as any other chef, just with a few extra pieces of equipment and resources.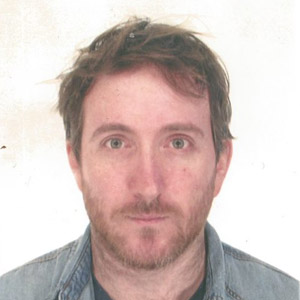 MORGAN HEALY
Morgan is an Australian writer, director, producer and photographer based in the Byron Bay hinterland. His work spans narrative, documentary and fashion and builds on his extensive film industry experience, primarily as an assistant director, working across feature films, television commercials and music videos. In 2017 Morgan won the Australian Directors Guild award for best Direction in a Student Film for his short 'Disabused' and in 2018 wrote and directed the 30-minute featurette 'Rider', the opening piece of the three-part anthology feature 'On The Move', which premiered at the 2018 Beijing Film Festival.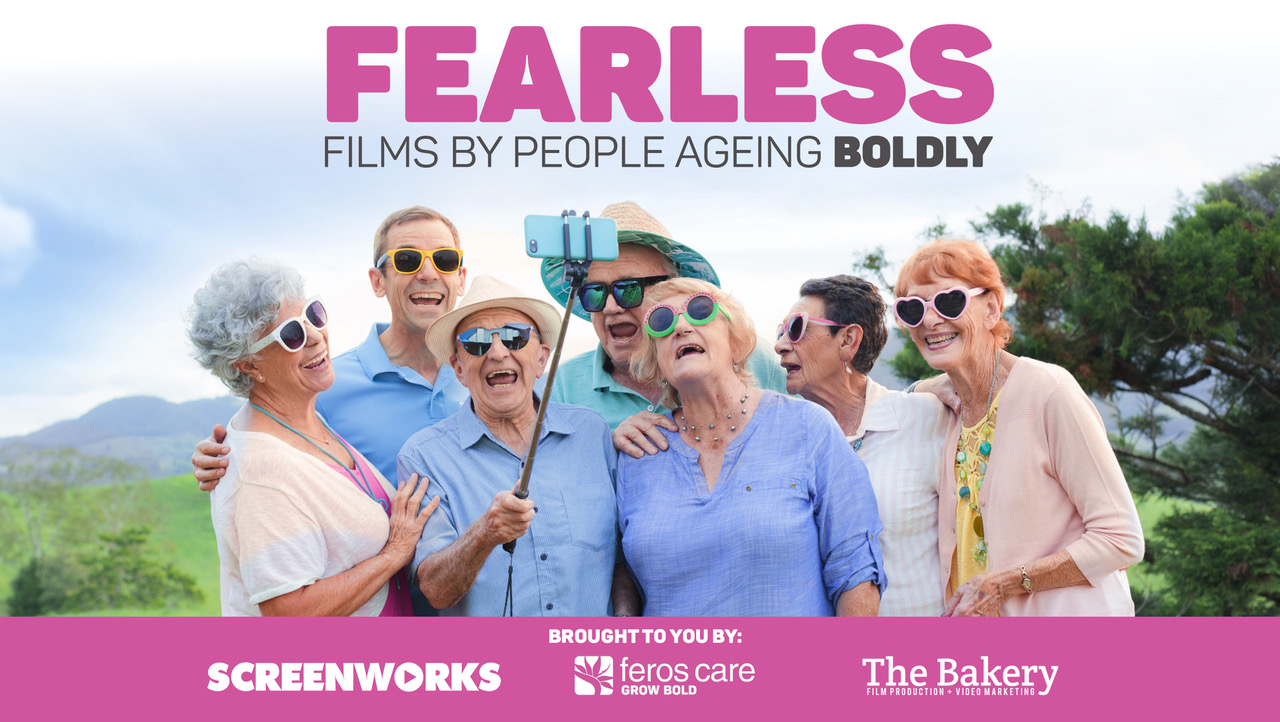 FEARLESS FILMS: Season 1 is a collection of nine inspirational short films that showcases the surprisingly bold lives of seniors over the age of 75.
Screenworks, Feros Care and The Bakery Media Production worked very closely with each participating senior to pass on filmmaking skills and create a suite of films that challenge community attitudes and celebrate ageing. Nine seniors have taken part in this project which sees each of them star in a short film about their fearless lifestyles and receive a 'Story Producer' credit for helping to create their documentaries. FEARLESS is a Screenworks initiative delivered in partnership with Feros Care and supported by The Bakery Media Production.
GoldApple
2020-10-02T09:53:39+10:00
Margaret
Margaret is 88 and Fearless
GoldApple
2020-10-02T09:53:24+10:00
Royden
Royden is 80 and FEARLESS
GoldApple
2020-10-02T09:53:19+10:00
Julie
Julie is 76 and FEARLESS
GoldApple
2020-10-02T09:53:13+10:00
Peter
Peter is 87 and FEARLESS
GoldApple
2020-10-02T09:53:01+10:00
Nina
Nina is 97 and FEARLESS
GoldApple
2020-10-02T09:52:55+10:00
Klaas
Klaas is 87 and FEARLESS
GoldApple
2020-10-02T09:52:48+10:00
Berenice
Berenice is 77 and FEARLESS
GoldApple
2020-10-02T09:52:35+10:00
Feather
Feather is 82 and FEARLESS
GoldApple
2020-10-02T09:53:44+10:00
Wendy
Wendy is 79 and Fearless