Screenworks has announced the thirteen regional directors, producers and screenwriters from NSW and Queensland that have been selected for Screenworks' 2023 Career Pathways Programs. As part of the three programs — Inside The Writers Room, Director Pathways Program and Regional Producer Elevator Program — the selected participants will receive invaluable support and guidance over the next 12 months from some of Australia's most respected writers, directors and producers.
"Thanks to the support of the multiple production companies, mentors, industry guilds and state funding agencies, the Career Pathways Programs have now become one of our most important annual pinnacle programs," said Screenworks CEO Ken Crouch. "All participants selected for these programs are talented and demonstrate great potential. Some of the past alumni have made their marks within the national and international industry, and I'm excited to see what the 2023 cohort will achieve in the future."
Expanded to include regional Queensland for the first time, this year's Career Pathways Programs are funded by Screen Queensland and Screen NSW with support from Fremantle Media. Inside the Writers Room opportunities are being provided by Goalpost Pictures, Fremantle Media, EQ Media, Tony Ayres Productions and Wooden Horse. The Director Pathways Program is supported by the Australian Directors' Guild, with Screen Producers Australia supporting the Regional Producer Elevator Program.
Jahvis Loveday and Ela Furdas from the Northern Rivers region will be joined by Townsville-based Robert Crispe and Ashleigh Lawrence from Cairns as the four regional producers selected for Screenworks' Regional Producer Elevator Program. They will each receive $3,500 to support their professional development, as well as attendance at the Screenworks Regional to Global Screen Forum in March 2023 and the 37th Screen Forever to be held on the Gold Coast in May 2023.
For Screenworks' Director Pathways Program, Bellingen-based Matty Hannon and Newcastle-based Claire Pasvolsky have been selected from regional NSW, as well as Angela Heathcote from Cairns and Aaron Lendon from Coes Creek in regional Queensland. Each selected participant will receive $3,500 to implement their unique career development programs and be supported by the Australian Directors' Guild with guidance, advice and industry introductions.
Five regional NSW and Queensland screenwriters have been selected for Inside The Writers Room, with Kimberley Wells from Central Coast selected for EQ Media, Shane Salvador from Tamworth selected for Fremantle Media, Emma Myers from Pokolbin in the Hunter Valley selected for Goalpost Pictures, Ben Southwell from Townsville selected for Wooden Horse and Shideh Faramand from Toowoomba selected for Tony Ayres Productions. Each selected participant will observe a professional writing team working on a television drama production.
The selection panels for the three Career Pathways Programs were made up of representatives from program partners, industry bodies, guilds, and independent assessors.
For more information contact Louise Hodgson, Industry Development Manager
02 6681 1188     louise@screenworks .com.au
———————————————————————————————————————-
PARTICIPANT BIOS

REGIONAL PRODUCER ELEVATOR PROGRAM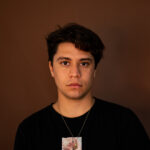 Jahvis Loveday, NSW
Jahvis Loveday is an award-winning 22-year-old filmmaker from the Northern Rivers of NSW, his mob are the Dyirbal speakers of Far North Queensland. He completed his Bachelor of Film at SAE Institute in 2020, creating over 12 short films and 200 online videos. His short films have won many awards across Australia including the Best Young Australian Filmmaker of 2020, Best Film and Audience Choice awards at Flickerfest's All Shorts 2021.
Jahvis' film BAMA was selected to represent Australian Cinema at the Dubai 2021 world expo. Jahvis focuses on bringing to life the first nation's stories of his brothers and sisters and those around him. Through Something Deadly, Jahvis' first nations focused production company, he has created many online video series as well as short films funded by Create NSW and Regional Arts Australia. His most recent short film Bangay Lore has been nominated for Best Director at CinefestOz 2022 and will premiere at the 2023 Flickerfest in Bondi next year.
Jahvis was selected for the First Nations creators program by Screen Australia and Meta, where he went through a three day workshop at Meta headquarters in Sydney learning about content creation. Through ongoing networking with many organisations such as the Rites of Passage Institute, Desert Pea Media, NITV, Regional Arts Australia and Screen Australia, Jahvis hopes to broaden his skills and bring his stories into the film industry.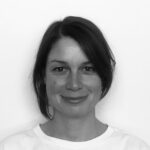 Ela Furdas, NSW
Ela is a producer based in the Northern Rivers of NSW. With experience across both production and post, narrative and documentary, she has an interest in how people understand one another and the world around them, and the ways that these questions can be explored through the medium of film.
Notable credits include the international Emmy Award winning TV series Safe Harbour, feature film Never Too Late starring James Cromwell and Jackie Weaver, and AACTA award winning documentaries Brazen Hussies and Miriam Margolyes: Australia Unmasked.
Her first independent project as a writer and director, Kitten, premiered in 2022 at Byron Bay International Film Festival and will next be featured by Goods International, the curated film platform with a focus on social impact.
She is currently in development for a documentary titled Under the Same Sky, about amateur astronomy societies, while completing a PhD in Philosophy at the European Graduate School.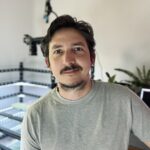 Robert Crispe, QLD
Robert Crispe is a filmmaker, artist and content producer based in Gurambilbarra, Townsville, North Queensland, Australia. With a Bachelor's degree in New Media Art and a focus on Digital Visual Art, he has experience in the creative industries, working as a content director and editor on various award-nominated branded content campaigns in Sydney and London. In addition to his commercial work, Crispe is also a talented independent filmmaker, with his documentary short films featured on ABC and screened at international film festivals. His time-based media has also been exhibited at exhibitions around the world, including the recent "Art After Dark" exhibition at the Vero Beach Museum of Art in Florida.
Crispe is currently working on several personal projects, including the development of a stop-motion short film called Birds in Paradise and the creation of paper puppets for the film. He is also a regular participant in workshops and masterclasses, including the Australian Directors' Guild's Local2Global Director Development program and Screenworks' New Kids On The Block Program. In his spare time, Crispe enjoys exploring new creative projects and collaborating with other artists and filmmakers.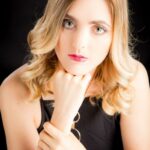 Ashleigh Lawrence, QLD
Ashleigh is an emerging producer from Cairns, Queensland. She is inspired by looking into dark crevices and giving voice to the voiceless.  She seeks to create emotive artworks which shift perceptions by portraying people as the complex, compelling individuals they are.
Her first short film as writer/producer/lead actor, "If Stilettos Could Talk" cemented her pathway into the industry;  receiving the best film award for Queensland in the Colortape International Film Festival 2022.
Ashleigh is a regular participant in various industry workshops held by Screenworks and Screen Queensland. She was selected to attend Screenworks 2022 Regional to Global Screen Forum as part of the NKOTB program and is very excited to attend again in 2023, along with the Screen Forever Conference.  She is currently developing a new short that addresses environmental issues and the impacts of colonisation within an Australian context. She is looking forward to building connections in the industry and fostering opportunities for collaborating with other creatives.
DIRECTOR PATHWAYS PROGRAM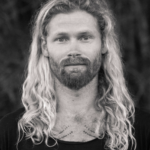 Matty Hannon, NSW
Matty Hannon is a regionally based (Bellingen Shire, Australia) director with experience producing and directing award-winning documentaries in challenging environments across 6 continents. He runs a boutique production company called Thunderbox (www.thunderboxfilms.com) and holds a Master of Creative Media (Documentary) from RMIT University in Melbourne. THE ROAD TO PATAGONIA is Hannon's debut feature documentary which premiered at the Byron Bay International Film Festival, winning 'Best Film', 'Best Documentary' and 'Best Byron Film'.
His undergraduate degree in Ecology and several years of experience in the fields of conservation and cultural resilience in remote Sumatra led him to pick up a camera, which continues to influence his work to this day.
The Surfers Journal (USA) describes him as: '…the type of contributor that makes this magazine what it is. Passionate and ridiculous. Adventurous to the brink of absurdity. It's an honour that we get to share such experiences.'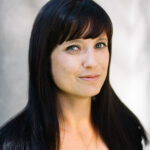 Claire Pasvolsky, NSW
Claire's first feature film as writer/director, Three Chords and the Truth recently premiered at Brisbane International Film Festival. The music-based drama featuring musician Jackie Marshall in the lead role also stars Maisie Owens, Richard Wilkins and Julia Zemiro.
Also, at BIFF in 2022, her documentary short Big Sky Girls, about young women from regional and remote areas of Australia who want to be singer/songwriters had its Australian premiere, after screening for the first time at Cinequest Film Festival in Silicon Valley. Big Sky Girls will screen on SBS and NITV in early 2023. Claire is the Associate Producer of the award-winning feature documentary The Power of Activism, which will also be screened early 2023 on SBS. In 2020, Calibrate a feature length documentary, which Claire produced-won LA's Awareness Festival People's Choice Award for Best Documentary Feature.
Claire is a graduate of The University of Newcastle, The Royal Conservatoire of Scotland, UNSW and is currently a PhD candidate in Screenwriting at The University of Newcastle where she is also a sessional lecturer. Claire began her career in theatre, training as an actor and then creating her company The Judas Tree in Sydney, which championed the new works of emerging Australian playwrights. She has written and directed many professional theatre productions including Spoon River Anthology (based on the poetry of Edgar Lee Masters) and adapted Georg Buchner's Woyzeck.
Currently Claire is in post-production for the feature documentary Catching Crooks and in development for her next feature film, a music-based psychological thriller, as well as several television drama series.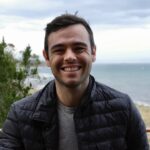 Aaron Lenden, QLD
Aaron is a Sunshine Coast-based emerging director and writer. He has studied a Bachelor of Creative Industries – Screen Media at the University of the Sunshine Coast and completed courses at AFTRS. Aaron has a passion for the art of storytelling through short films with a focus on exploring narratives of the human condition. Aaron has made two short films through his studies with a third currently in production.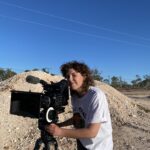 Angela Heathcote, QLD
Angela Heathcote is a writer and documentary filmmaker based in Far North Queensland. Her work documents the relationships between humans and nature, and has been published on the ABC, Guardian Australia and Australian Geographic.
INSIDE THE WRITERS ROOM PROGRAM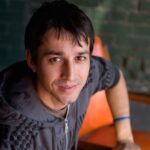 Ben Southwell, QLD
Ben is a writer and director from North Queensland with Torres Strait Islander heritage who creates well-crafted genre stories expressing an exciting sense of adventure, humour and spirit from diverse, relatable perspectives. His professional experience developed through documentary, drama and comedy focused on Indigenous Australian experiences. Several shorts he directed have won awards overseas and screened at major film festivals nationally. Ben also produced on several network reality TV shows such as Bondi Rescue and completed attachments on Thor: Ragnarök (Assistant Director) and Aquaman (Producer).
In 2020 Ben completed the feature script Money Trap as part of his Screen Queensland mentorship with Ivan Sen (Mystery Road) and wrote a sports-action-comedy feature for the First Nations First Draft Initiative facilitated by Leah Purcell and Bain Stewart (The Drover's Wife). Ben is now focused on seeking other opportunities to write or direct professionally while working towards writing and directing his first feature film for worldwide audiences.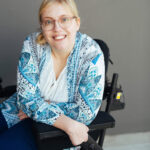 Emma Myers, NSW
Emma Myers is a screenwriter and actor with Cerebral Palsy based in Newcastle. She holds a Bachelor of Arts (Humanities, Media and Social Sciences) and subsequent Honours (1st Class) degree on the representation of women, disability and intimacy in contemporary culture. She is one of the co creators and co writers of the 2022 SBS Digital Originals' series Latecomers.
She has worked as part of the media team during the 2018 Invictus Games held in Sydney, and has experience in public speaking, winning a Lions Youth of the Year Award and holding the title of Miss Cessnock City for two years. Emma was also the recipient of the ABC Regional Storyteller Scholarship in 2020 and has two years experience working as a Features Reporter for ABC News.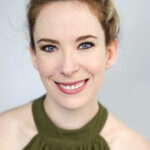 Kimberley Wells, NSW
Kimberley Wells is a writer, director, actor, and producer who lives on the Central Coast after spending over a decade bouncing around the world, living in the likes of Dublin, Chicago, and Toronto.
She made her start writing and producing live sketch revues before making the switch to screenplays. She has written, directed, and produced the award-winning short films The Tupperware Party and Lament, and the web series Can You Hear Me. Kimberley founded the all-female production company The Boys Club which tells comedic stories from a diverse female point of view.
She is a frequent collaborator with David Cryan and has had a couple of comedy pilot scripts in development with production companies Prominent Productions and Robot Monkey Productions. Along with David Cryan and Torray Green, she created the absurd workplace comedy show Business Inc. which she also directed and executive produced. Business Inc. was the 2022 recipient of the CANCOM digital creator grant and is now currently streaming on OnViva TV.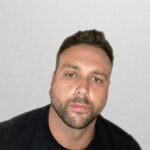 Shane Salvador, NSW
Shane Salvador is an Indigenous filmmaker hailing from Tamworth, NSW. Shane is working on a 12-month placement with EQ Media where he is developing a 6-part mockumentary series financed through Screen Australia and has gained a writing credit on upcoming docu-series Close Encounters Down Under.
In 2016 as a part of Screen Australia's Pitch Short Blacks initiative Shane was funded to develop a short film Koorioke Machine and direct a proof of concept. In 2017 He co-wrote, directed and produced his first short film Shanks starring Roger Ward, Jon Bell and Tas Pappas. Shane was also selected by Screenworks for a Directing Mentorship with Kriv Stenders and was chosen to attend a script lab with Skins creator Bryan Elsley to develop the web series Deadlock, produced by Every Cloud Productions and screened on ABC.
Shane is currently working as a writer in development with EQ Media and Greg Woodland on the adaptation of Greg's novel The Night Whistler. He is also in early stages of development on his first feature film.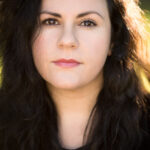 Shideh Faramand, QLD
Shideh Faramand is an award-winning writer, director and actor residing in Toowoomba, Queensland. Her short films A Reluctant Bride and Amalia Lucia Gomez is Gluten Intoleran' have screened at film festivals across Australia, North America and Europe, and have been broadcast on national television in Romania and Sweden.
Shideh was an inaugural recipient of Screen Australia's Gender Matters, and a founding member of Raising Films Australia. She was recently appointed to Screen Queensland's Equity and Diversity taskforce, is an active member of WIFT, the AWG and the ADG.
In 2021, Shideh's founded Immigrants Daughter Production House, a company dedicated to creating strong female-driven content and diverse stories that reflect the ever-changing face of Australia.
———————————————————————————————————————-
Screenworks' Career Pathways Programs are funded by Screen NSW and Screen Queensland through their North Queensland Regional Program, and supported by Fremantle Media, Screen Producers Australia, the Australian Directors' Guild, Goalpost Pictures, Tony Ayres Productions, Wooden Horse and EQ Media.