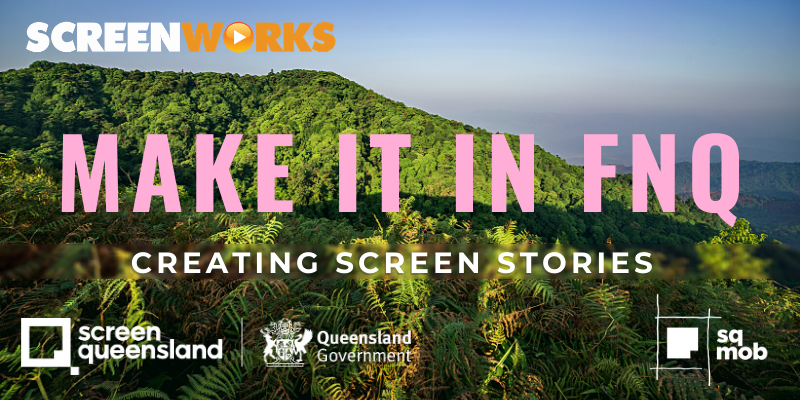 Screenworks and Screen Queensland are inviting all Aboriginal and Torres Strait Islander people with an interest in screen stories and filmmaking to apply to receive free training as part of the  Make it FNQ: Creating Screen Stories initiative.
Make it in FNQ: Creating Screen Stories is a free program of Indigenous-led storytelling and concept development workshops, open to emerging Aboriginal and Torres Strait Islander people from Far North Queensland and its surrounding region (please see map of eligible areas here).
This program aims to support emerging FNQ Aboriginal and Torres Strait Islander screen creatives to identify and prepare their stories for the screen and foster key networks in the Australian screen industry.
During the course participants will be encouraged to develop their screen story idea, collaborate with others and work on their project pitch materials. At the conclusion of the program, participants will present their story ideas and pitch materials to a professional broadcaster for confidential feedback.
We ask that all attendees commit to all workshop dates, bring a screen story idea with them and register in advance. There are limited travel funds available for attendees travelling from outside Cairns (100km radius) and those who might require accommodation support, these will be allocated on a case by case basis.
Registration is compulsory – use the orange button below
Workshop Content
Workshop 1: 2 x full-day workshops on Friday 16th & Saturday 17th April in Cairns.
Independent Producer Dena Curtis and Douglas Watkin of Screen Queensland will be joined by writer/performer Steven Oliver over these first two days to support attendees to develop their ideas into short synopses and longer pitching materials. They'll do this through a series of masterclasses, screenings and practical group sessions. Attendees will hear from a variety of indigenous screen professionals, gain a broader understanding of the screen industry and make new contacts.
Workshop 2: 2 x full-day workshops on Friday 7th & Saturday 8th May in Cairns.
Dena and Douglas will continue to support the cohort to develop their creative documents into a script for a trailer. NITV, Local and interstate screen professionals will present Q&A sessions, masterclasses live and via zoom. The group will develop their materials with practical exercises designed to prepare them to produce their mood reel/trailers.
The content of both workshops will be delivered face to face but some presenters will present to the room via zoom.
Broadcaster Feedback:
Following these in-person workshops, attendees will work to produce their mood reels via remote support. These mood reels and creative documents describing their initial screen idea will be presented to a first nations screen industry professional for confidential feedback.
Registration is compulsory
Guest Speakers
More speakers to be announced soon.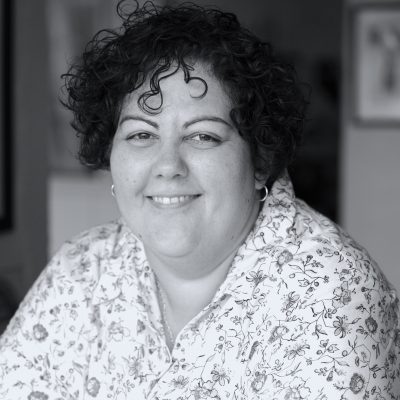 Dena Curtis,  Independent Filmmaker, Inkey Media
Based in Brisbane, Dena is experienced in development and production with writing, directing, editing and producing credits. Throughout her career, Dena also worked at National Indigenous Television, and the Australian Broadcasting Corporation. In 2015 Dena established her production company Inkey Media.
Passionate about telling Indigenous, LGBT+ and strong female stories, Dena's directing credits include award- winning short films Hush, Jacob and Nan and a Whole Lot of Trouble. Comedy TV series, 8MMM Aboriginal Radio, documentary series', Shadow Trackers, Colour Theory Underground and Children's Television Series, Thalu.
Her producing credits include the Logie nominated Children's Television Series, Grace Beside Me, Short Films Walters Ghost and Shed and documentary, Belonging. Dena is also facilitating Screen Australia's Indigenous Producer Program, a National program aimed at developing ten emerging Indigenous Producers.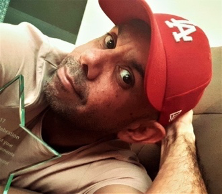 Steven Oliver, Writer/Performer
Steven Oliver is a descendant of the Kuku-Yalanji, Waanyi, Gangalidda, Woppaburra, Bundjalung and Biripi peoples. He was born in Cloncurry in North West Queensland and grew up in Townsville before moving to Perth to study performing arts.
He has worked with numerous theatre companies and arts organisations across Australia but became notorious with ABC's hit sketch show Black Comedy as a writer/actor/associate producer. He has starred in ABC i-views' Tiger Cops, hosted A Very Sexy Xmas for the ABC and was one of the only two recipients of Screen Australia's inaugural Blackspace initiative; which saw the creation of his premiere web series A Chance Affair, which screened internationally as well as on domestic and international flights with Virgin Airlines, SBS on demand; and has been nominated for best web series in the LGBTIQ Australian Awards and Screen Producers Australia Awards. He is also a published poet (Ora Nui, Australian Poetry Journal, Solid Air) and playwright (Proppa Solid, published by Playlab Press) and featured in the 2018 National Play Festival with his play From Darkness; later performed at La Boite Theatre in 2019.  Looky Looky Here Comes Cooky for which he was co-writer and presenter of, won best documentary at the Australian International Documentary Conference 2021.
His poetry and comedic work has collectively garnered tens of millions of views online, with his comedic work bringing him to the attention of renowned New Zealand director, Taika Waititi. This led to a cameo that saw him alongside Chris Hemsworth and Jeff Goldblum in Thor: Ragnarok.
His one-man cabaret shot Bigger & Blacker made its world premiere at the 2019 Adelaide Cabaret Festival to rave reviews and was listed as an AdCabFave, and will tour nationally, starting with La Boite Theatre.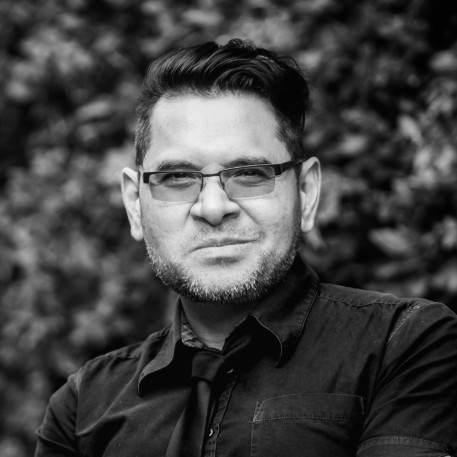 Douglas Watkin, Content Director, Aboriginal & Torres Strait Islander Program, Screen Queensland
Born on  Yidinji Country (Cairns), Douglas currently resides and is professionally based on Turrbal/Yuggara Country (Brisbane).
Douglas has been actively working in the film and television industry for over 25 years, including producing and directing multiple series for the ABC and NITV. He established the film and video production unit, Double Wire Productions in 2000, and has written and produced dramas that have screened at film festivals around the world. His award-winning feature documentary ELLA premiered at the Melbourne International Film Festival 2016, and screened nationally at Cinefest OZ WA, Canberra International Film Festival, Brisbane Asian Pacific Film Festival, theatres Australia-wide, Virgin Inflight and SBS on demand. His VR experience, A Thin Black Line was featured in the 2018 Adelaide Biennial, and also showcased at AIDC 2018. His latest feature documentary – Alick & Albert will be released in 2021.
Screenworks is thankful for the support of our Program Partners.
SCREEN QUEENSLAND
Screen Queensland recognises the screen industry's vital contribution to the nation's cultural landscape including its ability to showcase Queensland's rich, cultural diversity, facilitate cultural engagement, stimulate cultural tourism and reflect the national voice and identity on screen.