FIVE REGIONAL DIRECTOR/WRITERS SELECTED FOR FEATURE FILM DEVELOPMENT LAB WITH NASH EDGERTON
Five regional director/writers have been selected by Screenworks, Jungle Entertainment and Midwinter Films to develop sci-fi comedy feature film Croak. Led by internationally acclaimed director Nash Edgerton (Mr Inbetween) along with Christiaan and Connor Van Vuuren (Soul Mates, Monkey), the Development Lab provides early career director/writers with an oppourtunity to develop their practice. Held in Gladstone, Queensland over four and a half days in early November, the Screenworks initiative received funding through Screen Australia's Enterprise Ideas Program with investment support from Screen Queensland and delivered in partnership with Jungle Entertainment and Midwinter Films.
The selected director/writers come from various locations around regional Australia and include: Sebastian Chan from Higgins, ACT; David Wade from Whyalla, South Australia; Barbara Taylor from Lennox Head, NSW, Madeleine Dyer from Townsville, Queensland; and Siobhan Mulready from Maroochydore, Queensland.
More information on the selected participants can be found at Screenworks website: www.screenworks.com.au
"These five breakthrough director/writers are perfectly poised to help shape the timely questions that Croak raises, as well as load it with laughs, rebellion and relatable moments" said Jungle Entertainment Producer Chloe Rickard. "It was a hugely competitive process, and their applications rose to the top because of their distinctiveness and impressive track record."
"Screenworks are delighted to be working with Jungle Entertainment and Midwinter Films to bring this opportunity to regional director/writers" explained Screenworks CEO, Ken Crouch. "There is so much talent in regional Australia and they often don't get the same opportunities as metropolitan-based practitioners – so we look forward to the seeing where this experience takes them."
Nash Edgerton will work with Jungle Entertainment's Producer Chloe Rickard, Midwinter Films' Producer Bridget Callow-Wright and the Van Vuurens to guide the participants through the late development stage of the feature film. Croak is an original concept written by Shane Brady and co-written by Priscilla Cameron for Jungle Entertainment and Midwinter Films with Christiaan Van Vuuren and Connor Van Vuuren as directors.
Croak is a science fiction comedy with a big heart and green tinge. When coal-seam gas fracking forces Josh and Stacy's family off their farm, their Mum takes a job in Galston, a booming coal and gas port. Josh, a sensitive nature boy, and Stacy, a knockabout country girl, are pitched into a new school in a new town amidst strange goings-on: pets vanishing and cars mysteriously crushed in the night.
A public information night on Croak: The Making of a Feature Film will be held at the Oaks in Gladstone on Thursday 7th November, for more information visit www.screenworks.com.au
Screenworks, Jungle Entertainment and Midwinter Films' Croak Feature Development Lab is supported by Screen Australia's Enterprise Ideas funding program with investment support from Screen Queensland
We are thrilled to announce the participants for Screenworks Croak Feature Development Lab!
The selected participants will be spending four and a half days in Gladstone, QLD from November 4 with internationally acclaimed director Nash Edgerton (Mr Inbetween, Gringo), along with Christiaan and Connor Van Vuuren (Bondi Hipsters) to develop the comedy science fiction film, Croak.
The selected early-career director/writers hail from across regional QLD, NSW, SA, and ACT and will be travelling to Gladstone, QLD for the workshop: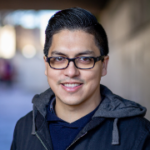 Sebastian Chan, ACT – Sebastian Chan is an award-winning filmmaker from the ACT. His passion for storytelling is matched only by his love of the creative collaboration needed to tell a worthwhile story. Sebastian's practice covers writing through to directing, producing and distributing media content including short films, music videos and digital series. He has also recently ventured into long form with a TV/Film slate scheduled to begin in 2020.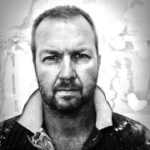 David Wade, SA – Dave Wade is a self-taught filmmaker who credits his teacher as his greatest influence. After starting out making low budget shorts, Dave wrote and directed the South Australian Film Cooperation funded short film Cropped, which was nominated for two Dendy Awards (Sydney FF), The Gold Hugo (Chicago FF), and twoAustralian Academy awards. His next SAFC funded short – Welcome to Iron Knob won Best Film at the St Kilda FF, Best Screenplay at Sydney FF, Best ShortScreenplay at the Australian Writers Guild Awards. It was also nominated forBest International Short at Raindance, Best Short Film at the AACTA awards and was selected in the best of the festival category at Palm Springs.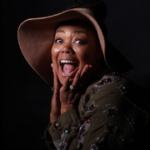 Barbara Taylor, NSW – Writer/Director/Producer Barbara Taylor is an emerging filmmaker from the Northern Rivers of NSW, and has a firm grasp on the human condition as deeply empathetic. She recently completed production on her documentary "Conversations on Grief", examining mental health and the lives of those survived by suicide. The film was officially selected into the list of 2019 First Time Filmmakers sessions in LA. She was also assistant producer on documentary series "The Common Thread", aired on ABC Compass.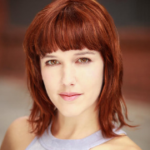 Madeleine Dyer, QLD – Madeleine Dyer is a Townsville based filmmaker. She has been writing, directing and producing her work, partnered with Dan Mulvihill and their production company, Mad Dan Productions, for nearly ten years. In more recent times, she's written and directed two very successful online series. 'Sexy Herpes,' released on Channel 9, Virgin andYoutube, did extremely well on the web festival circuit and made some waves overseas. Mads and her team have sold the format rights to Canada, where 'SexyHerpes' is being made into a longer form TV series. 'Monsters of Many Worlds,'an exciting and ambitious fusion of documentary and animation, was released onSBS very recently, thanks to an initiative backed by Screen QLD. Mads has received three rounds of development for her new project, 'Blood Sisters,' that is backed by Screen Aus/Screen QLD, where she is writing and directing a short film 'proof of concept' later this year, to assist in pitching the longer form project. Mads has completed two director attachments, one to Rachel Griffithson the box office smash 'Ride Like A Girl', and the other with Kriv Stenders on'Slim and I', set for release next year. Mads is also currently developing and pitching TV comedy project 'Pacific Cove', with Dan Mulvihill, Tony Rogers and Guilty/ Ruby Entertainment.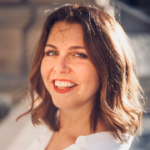 Siobhan Mulready, QLD – Siobhan Mulready is a diverse filmmaker with an astonishing skill for creating emotive and engaging work. A background in theatre has instilled a keen interest in performance and text- filling her internationally award winning short films, scripts, plays, and TV commercials with complex, relatable characters, fantastic performances and powerful endings. Siobhan loves to fuse high genre concepts with moving human drama, and has a knack for transporting her viewers to edgy, arresting, and beautiful worlds. She has a slate of long form drama projects in development that span film, television and web series, and is represented commercially and internationally by Taxi Film.
Screenworks has partnered with Jungle Entertainment, Midwinter Films, Screen Australia and Screen Queensland for the Croak Feature Development Lab.