Screenworks has today revealed a sneak peek at the first speakers for its annual Regional To Global Screen Forum, which will be held at Lennox Head Cultural Centre from 30 March – 1 April. Screenworks also announced its annual New Kids On The Block program, which will provide funds for people in regional NSW, regional Queensland, Tasmania, Northern Territory and regional South Australia to attend the forum.
With three full days of interactive sessions, one-on-one meetings and networking activities, Screenworks' Regional To Global Screen Forum will provide a range of opportunities for regional screen practitioners to connect with domestic and global decision-makers and industry influencers in a relaxed beachside setting. 
The Drover's Wife The Legend of Molly Johnson Producer and Ombarra Productions Managing Director and Executive Producer Bain Stewart and writer, story developer and script producer, and Script Editor and Associate Producer of The Drovers Wife The Legend of Molly Johnson, Nicole Dade join this year's forum for an in-conversation to unpack the journey the underlying concept has taken, from play to novel, to film and more! This is a must-see session on the relationship between narrative and financing.
With the upcoming release of Blackfella Films and Inkey Media's new series First Weapons, producers Darren Dale and Dena Curtis will also join the forum to discuss the much-anticipated series. 
Joining the event line-up to deep dive into the incredible new web series, Latecomers, Screenworks will bring two of the creators to the event, Emma Myers and Angus Thompson. Accessible Arts will also be hosting a workshop as part of the forum to unpack accessibility and ableism in the sector.  
Also joining the Forum to demystify What Cultural Safety Really Means is Ana Tiwary, Katrina Irawati Graham, Dr Ruth De Souza and development executive and writer, Melissa Lee Speyer. Melissa will also discuss all things development in a separate session.
We will also hear from We Are Still Here and The Beach producer, Mitchell Stanley from No Coincidence Media, who will dig into the process behind complex cross-cultural collaboration.
Screenworks has also announced Matty Mills as the forum's MC, with Laurrie Brannigan- Onato joining the Screenworks team to program the Regional to Global Screen Forum 2023.
After the raging success of the 2022 program, Screenworks has also announced New Kids On The Block will be running again in 2023. The program supports first-timers to the Regional To Global event. The initiative, supported by Screen NSW, Screen Queensland, South Australian Film Corporation, Screen Tasmania and Screen Territory will offer selected newcomers the opportunity to have their travel and accommodation paid for and take part in special activities designed to help them make the most of the conference's sessions and networking opportunities. Applications to this program are open until 9am AEDT on Monday 6 Feb, with more information available here. 
Screenworks CEO Ken Crouch said, "We're excited about how the Regional to Global Screen Forum program is shaping up, with an incredible lineup of industry leaders and professionals. Similar to previous years, the topics covered at the 2023 event will reflect many of the issues and challenges facing regional practitioners and provide great networking and career growth opportunities to our attendees."   
Early Bird in-person tickets are on sale now – hurry, as they are closing on 27 January and can be found on the event website. 
For more information, please contact Screenworks Operations Manager Amy Shaw at [email protected]
—-END—
Website: www.screenworks.com.au
Facebook: www.facebook.com/ScreenworksAU/
Twitter: www.twitter.com/Screenworks_Aus
———————————————————————————————————————-
The Screenworks 2023 Regional to Global Screen Forum is kindly supported by our sponsors:
GOVERNMENT PARTNER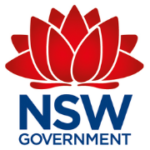 PRINCIPAL PARTNERS
INDUSTRY PARTNERS
VENUE PARTNER
TRAVEL PARTNER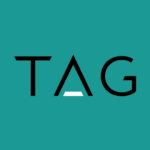 NEW KIDS ON THE BLOCK PARTNERS