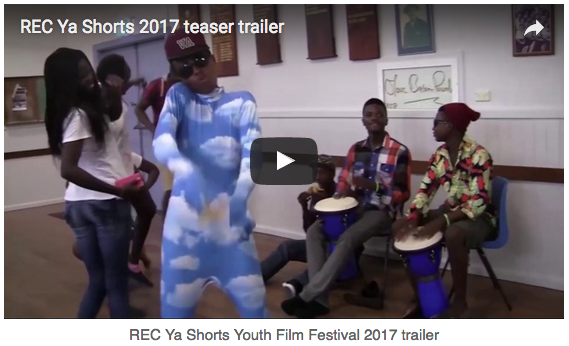 Coffs Harbour regional youth short film competition goes state-wide

Screenwave's annual REC Ya Shorts Youth Film Festival has stepped up a gear this year, giving even more young filmmakers in regional NSW an opportunity to get their stories on the big screen.

For the first time the festival, produced by Screenwave and Headspace Coffs Harbour, is open to all young people aged 12 to 25 across regional NSW. They are invited to create and submit a short film and be in the running to win part of the $25,000 prize pool.

Next week festival directors Dave Horsley and Kate Howat are travelling to Lismore to teach five film-making workshops – four at schools and one at Headspace Lismore on the afternoon of Tuesday 6 June, which is to the public free to attend thanks to ETC's Transition To Work Program. Call (02) 6625 0200 to book your place.

As well as opening pathways for budding film-makers, REC Ya Shorts creates a space to destigmatise the wider conversation about youth mental health – offering themes which past entrants have explored via using wit, melodrama, twists, reflection, suspense, and even rap.

This year's theme is "connection" and the signature item is "phone", to be incorporated into all films submitted. All films must also be under six minutes' duration, including titles and credits.

One of last year's winners, Coffs Harbour local Mirco Guidon, 23, said: "When people are watching your film, you feel how they understand and can resonate with what you've made. It makes you realise that maybe people experience things in a similar way to you."

Another previous winner Blaise Borrer, an 18-year-old student at Bellingen High School, said: "It gives you an opportunity to meet like-minded people and an opportunity to network.

"Even if you're worried about not having all the perfect gear or you're nervous about your idea, I'd say just give it a go. The most important thing is having a story to tell. Once you get started, it just snowballs."

Submissions are open until August 21st and will be followed by a regional screening tour in September. For details on how to enter visit www.recyashorts.com.au.
REC Ya Shorts Youth Film Festival is produced by Screenwave and Headspace Coffs Harbour.
Screenworks is a Festival Partner of REC Ya Shorts Youth Film Festival.
Published on June 1, 2017 5:39 am