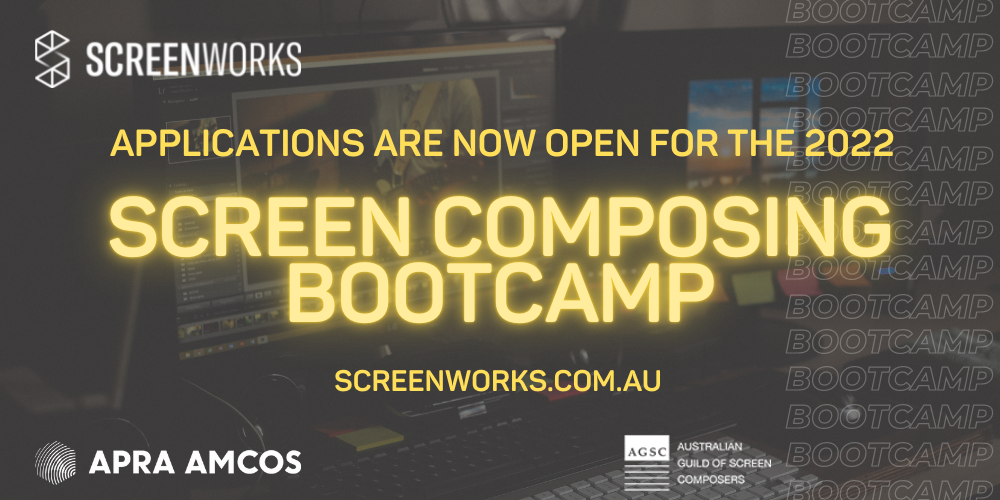 ADVANCING THE CAREERS OF TWO REGIONALLY-BASED SCREEN COMPOSERS.
The 2022 Screen Composing Bootcamp is now open for application from early to mid career screen composers and musicians living in regional Australia.
Screenworks' Screen Composing Bootcamp provides the extraordinary opportunity for two early to mid career regional composers to be mentored by industry professionals, to connect with the screen industry, to showcase their talents and be exposed to career pathway opportunities.
Through the Screen Composing Bootcamp, each of the selected participants will receive one-on-one mentoring from a screen composing professional to assist their skills development, increase their experience and help them to build confidence and capacity composing music for screen content. At the completion of the program, each participant will receive $1500 to aid them in advancing their screen composing careers.
Screenworks and APRA AMCOS acknowledge the need to address the gender imbalance within the Australian and New Zealand music industry. To help address the significant under-representation of women working as screen composers, at least 50% of the selected participants will be female.
This program is supported by the Australian Guild Of Screen Composers.
APPLICATIONS ARE NOW OPEN.
Applications close on
Monday 21 February 2022 9AM AEDT
BE MENTORED BY LEAH CURTIS
Leah Curtis composed the 'first-rate score' (Variety) for the acclaimed Sundance feature 'Killing Ground'. Her music has received nominations from APRA, seven from the HMMA, with wins for the Kuwaiti historical drama 'To Rest in Peace' and historical epic 'Exitus Roma', across best score and song. 
Awarded a Fulbright Fellowship, she deepened her immersion in score writing as visiting composer at the University of Southern California following her MA Hons at AFTRS.
Initial professional engagements include orchestrating for leading international composers, including Reinhold Heil and Johnny Klimek, on Oscar nominated 'Sophie Schöll', 'The Cave', 'Iron Jawed Angels' and 'One Missed Call', and for Alex Wurman on 'Something Borrowed' and 'Normal', before taking the lead on her own scores.
This season she arranged a concert suite for the Kuwaiti war drama 'To Rest in Peace' performed by the Canberra Symphony Orchestra described as "deeply human" with "simply gorgeous harmonies" (Limelight). She has two upcoming feature films, including a Tudor period historical drama in London, and an Australian drama that will bring her back for part of the year.
2022 also brings a major new concert commission for the Canberra Symphony Orchestra alongside Sibelius' Violin Concerto and Stravinsky's Petrushka for the Infinite Possibilities concerts helmed by conductor Jessica Cottis.
Her music has been shown in films in marquee festivals from Dubai to Cannes, and at the Aspen Music Festival and School where she studied over a summer with Oscar winning composer John Corigliano (The Red Violin). She works out of Los Angeles and internationally, writing, orchestrating and recording music for international cinema and the concert hall.
(Image Credit:
Stephanie Neal)

BE MENTORED BY KEVIN PENKIN
Kevin Penkin, based in Melbourne, is a BAFTA-nominated composer for Japanese animation and video games. He is best known for composing the award-winning score to 'Made in Abyss', and the music to the BAFTA award-winning game 'Florence'.
Kevin moved to London in 2013 to complete a Masters degree in Composition for Screen at the Royal College of Music. During this time, Kevin collaborated with legendary video game composer Nobuo Uematsu on a number of Japanese video game titles, which eventually led him to break into the Anime industry.
After releasing his breakthrough score for Made in Abyss, Penkin continued to compose music for Japanese animation, with scores for both The Rising of the Shield Hero and Tower of God.
Throughout his career, Penkin has recorded with orchestras around the world. Works of his have been recorded in Prague, Vienna, Macedonia, Boston, Nashville and Australia. He has also collaborated with acclaimed singers Takeshi Saito, Emi Evans and Raj Ramayya.
Projects that Kevin has composed for that will be released in 2021 and 2022 are Star Wars Visions : The Village Bride, Made in Abyss Season 2, and The Rising of the Shield Hero Season 2.
PROGRAM STRUCTURE:
This is an outcome-focused mentoring program for two early to mid career screen composers living in regional Australia.
Two professional screen composers ("2022 Program Mentors") will assess the shortlist of applications and choose their mentoree. They will then meet with their selected screen composers to discuss mentoring expectations and the content of the Bootcamp.
Upon completion, each mentoree will be required to deliver a report detailing the opportunities that the Screen Composing Bootcamp has presented and how this has influenced their career plans.
The opportunities offered by the 2022 Screen Composing Bootcamp can be broken down as follows:
UNDERTAKE A 6-WEEK SCREEN COMPOSING BOOTCAMP PROGRAM:
There will be 6 industry-standard briefs sent from the mentor, to be answered remotely within 7-14 days, after which their mentors will issue their feedback remotely.
GRANT TO PROGRESS SCREEN CAREER
At the completion of the program, each participant will receive $1500 to aid them in advancing their screen composing careers.
APPLICATION PROCESS:
Screenworks will conduct the online application process.
A panel of industry professionals will help select the two participating screen composers.
All applicants must be current Screenworks members – click here to find out how to join. 
Applications must be submitted using the online application form. No late entries will be accepted, no extensions will be granted. Incomplete applications will be deemed ineligible. Any application fees must have been paid prior to the deadline.
ELIGIBILITY CRITERIA:
To apply for Screen Composing Bootcamp you must meet ALL of the following criteria:
Must be able to demonstrate a high-level of composing ability by providing an audio example of screen compositions and demonstrate a commitment to pursuing a long-term career as a screen composer;

Demonstrate that you have been living in regional Australia for a minimum period of 6 months prior to submitting your application (refer to definitions below);

Regional Australia is defined below on this webpage

.

Be an Australian citizen or permanent resident;

Be a current Screenworks member; and

Complete all sections of the online application form and submit the application prior to the closing deadline.
SUPPORT MATERIALS AND DOCUMENTATION REQUIRED:
Details on your previous experience/current projects

Audio sample(s) of your work via links to completed projects

An up-to-date CV
SELECTION CRITERIA:
The following selection criteria will be considered when assessing applicants for participation in Screenworks' Screen Composing Bootcamp program (all criteria areas are equally weighted):
The potential for the mentoring opportunity to help the applicant build relevant industry skills and potential to establish a career as a screen composer living and working regionally.

The skills, achievements, experience and track record of the applicant(s) and the quality of their previous work.

The potential of the applicant to contribute to and enhance the growth of screen production in regional Australia, demonstrated by the quality of sample works and support documentation provided with the application.
Applications from Aboriginal and Torres Strait Islander people, people with disability, culturally and linguistically diverse people and people living in regional or remote areas of Australia are strongly encouraged.
Screenworks is strongly committed to ensuring equal access to this project – if you require assistance with your application, please contact Screenworks on (02) 6681 1188 or amy@screenworks.com.au
TERMS AND CONDITIONS
By making an application to the Screen Composing Bootcamp program, the applicant agrees to be bound by the following terms and conditions:
1. The application understands and agrees that they must be a current Screenworks member to apply to this program.
2. The applicant confirms that they are an Australian citizen or Australian permanent resident and have lived in an area defined as "Regional Australia" as shown on the Screenworks website for at least the past 6 months. To check if you qualify under Screenworks' definition of "Regional Australia" for each state & territory, please go to: https://screenworks.com.au/join/#regional-australia
3. The applicant understands and agrees that Screenworks will forward their application to independent assessors to assess their suitability to participate in the Screen Composing Bootcamp program.
4. If selected for the Screen Composing Bootcamp, the applicant understands and agrees to enter into an Agreement with Screenworks that sets out the obligations and responsibilities of each party. This includes any obligations and responsibilities set out within these Terms and Conditions.
5. If selected for the Screen Composing Bootcamp, the applicant understands and agrees to be interviewed, photographed or recorded during any part of the program. Any such recording, photograph or interview may be used across any media format for promotional and/or reporting purposes.
6. The applicant understands that if selected they will provide a copy of all submitted work developed as part of this project to Screenworks and the appointed Mentor.
7. The applicant understands that if selected they will be required to provide a final written report to Screenworks on their experience in the program and will make themselves available to present on their experience in the program at a Screenworks event on a date to be agreed with Screenworks staff. Failure to provide a written report will result in the applicant reimbursing Screenworks for all expenses incurred during the 2022 Screen Composing Bootcamp.
8. The applicant warrants and confirms that the information that they give in this application is true and correct and they understand that it will be used to determine their suitability for inclusion in the Screen Composing Bootcamp program.
Please note: The Screen Composing Bootcamp Assessment Committee, including Screenworks staff and independent assessors, will assess all eligible applications against a set of guidelines and assessment criteria. The Assessment Committee is under no obligation to read or assess all content provided. The Assessment Committee will not redress errors in applications. If an application is deemed ineligible, it will not be assessed. The Assessment Committee will make the ultimate decision regarding the successful applicants. This decision is final and no correspondence will be entered into.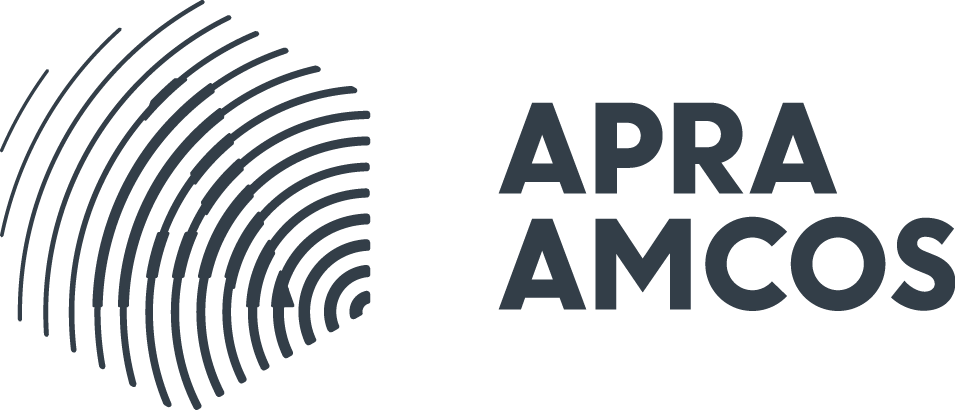 APRA AMCOS is a key business partner to Australasian music creators. We have 95,000 members who are songwriters, composers and music publishers. We license organisations to play, perform, copy or record our members' music, and we distribute the royalties to our members.
As a world-leading organisation invested in the future of music, APRA AMCOS enables music creators and customers to maximise the value music brings to business and life. We achieve this through a simple and effective licensing framework, and providing holistic industry support – from education, to live music, export, creators' rights advocacy and recognition through our high profile awards and events program.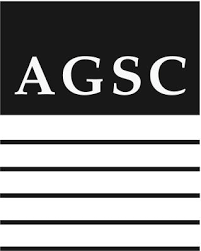 ​
The Australian Guild of Screen Composers is dedicated to supporting all established and emerging screen composers in Australia, helping them to navigate the ever-changing challenges of scoring for film, television, games and other media.