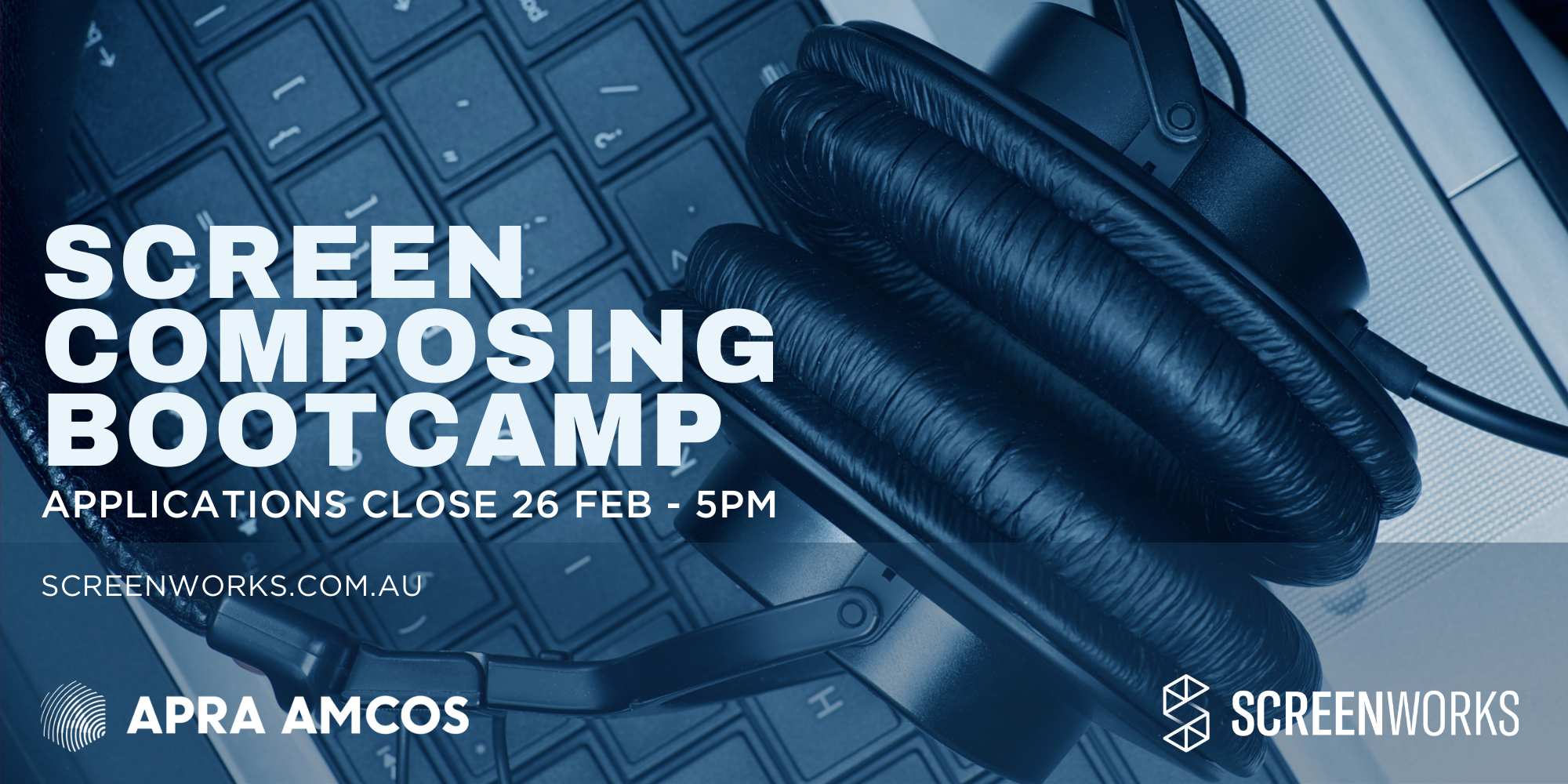 ADVANCING THE CAREERS OF TWO REGIONALLY-BASED SCREEN COMPOSERS.
The 2021 Screen Composing Bootcamp is now open for application from emerging composers and musicians living in regional Australia.
Now in its 4th year, Screenworks' Screen Composing Bootcamp provides the extraordinary opportunity for two emerging regional composers to be mentored by industry professionals, to connect with the screen industry, to showcase their talents and be exposed to career pathway opportunities.
Through the Screen Composing Bootcamp, each of the selected participants will receive one-on-one mentoring from a screen composing professional to assist their skills development, increase their experience and help them to build confidence and capacity composing music for screen content. They will also receive travel support to shadow their mentor, meet composers, attend meetings and immerse themselves in the business of screen composing.
Screenworks and APRA AMCOS acknowledge the need to address the gender imbalance within the Australian and New Zealand music industry. To help address the significant under-representation of women working as screen composers, at least 50% of the selected participants will be female.
APPLICATIONS ARE NOW OPEN.
Applications close on
Friday 26 February 2021 5PM AEDT
PROGRAM STRUCTURE:
This is an outcome-focused mentoring program for two emerging screen composers living in regional Australia.
Two professional screen composers ("2021 Program Mentors") will assess the shortlist of applications and choose their preferred mentoree. They will then meet with their selected screen composers to discuss mentoring expectations and the content of the Bootcamp.
Upon completion, each mentoree will be required to deliver a report detailing the opportunities that the Screen Composing Bootcamp has presented and how this has influenced their career plans.
The opportunities offered by the 2021 Screen Composing Bootcamp can be broken down as follows:
UNDERTAKE A 9-WEEK SCREEN COMPOSING BOOTCAMP PROGRAM:
There will be 6 industry-standard briefs sent from the mentor, to be answered remotely within 7-14 days, after which their mentors will issue their feedback remotely.
OPPORTUNITY TO ATTEND INDUSTRY NETWORKING OPPORTUNITIES
A multi-day trip to a metro centre to meet with the mentor and other composers as well as APRA/AMCOS representatives. The mentor may offer the opportunity to attend meetings with producers, observe business skills and provide additional advice.
APPLICATION PROCESS:
Screenworks will conduct the online application process.
A panel of industry professionals will help select the two participating screen composers.
All applicants must be current Screenworks members – click here to find out how to join. 
Applications must be submitted using the online application form. No late entries will be accepted, no extensions will be granted. Incomplete applications will be deemed ineligible. Any application fees must have been paid prior to the deadline.
ELIGIBILITY CRITERIA:
To apply for Screen Composing Bootcamp you must meet ALL of the following criteria:
Must be able to demonstrate a high-level of composing ability by providing an audio example of screen compositions and demonstrate a commitment to pursuing a long-term career as a screen composer;

Demonstrate that you have been living in regional Australia for a minimum period of 6 months prior to submitting your application (refer to definitions below);

Regional Australia is defined below on this webpage

.

Be an Australian citizen or permanent resident;

Be a current Screenworks member; and

Complete all sections of the online application form and submit the application prior to the closing deadline.
SUPPORT MATERIALS AND DOCUMENTATION REQUIRED:
Details on your previous experience/current projects

Audio sample(s) of your work via links to completed projects

An up-to-date CV
SELECTION CRITERIA:
The following selection criteria will be considered when assessing applicants for participation in Screenworks' Screen Composing Bootcamp program (all criteria areas are equally weighted):
The potential for the mentoring opportunity to help the applicant build relevant industry skills and potential to establish a career as a screen composer living and working regionally.

The skills, achievements, experience and track record of the applicant(s) and the quality of their previous work.

The potential of the applicant to contribute to and enhance the growth of screen production in regional Australia, demonstrated by the quality of sample works and support documentation provided with the application.
Applications from Aboriginal and Torres Strait Islander people, people with disability, culturally and linguistically diverse people and people living in regional or remote areas of Australia are strongly encouraged.
Screenworks is strongly committed to ensuring equal access to this project – if you require assistance with your application, please contact Screenworks on (02) 6681 1188 or amy@screenworks.com.au
Screenworks' Screen Composing Bootcamp 2021 is a targeted mentorship program supported by APRA AMCOS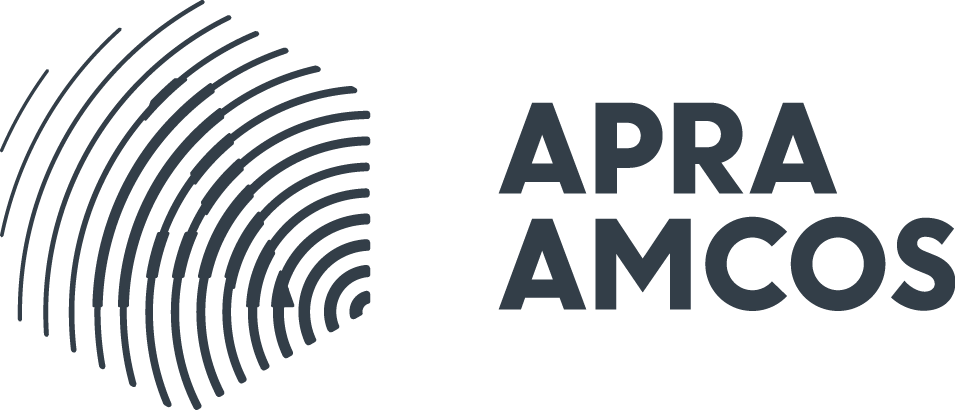 APRA AMCOS is a key business partner to Australasian music creators. We have 95,000 members who are songwriters, composers and music publishers. We license organisations to play, perform, copy or record our members' music, and we distribute the royalties to our members.
As a world-leading organisation invested in the future of music, APRA AMCOS enables music creators and customers to maximise the value music brings to business and life. We achieve this through a simple and effective licensing framework, and providing holistic industry support – from education, to live music, export, creators' rights advocacy and recognition through our high profile awards and events program.