Four regional composers have been selected for Screenworks' 2020 Screen Composing Bootcamp.
Each will now receive six weeks of mentoring from highly acclaimed Australian composers giving them the opportunity to showcase their talents and advance their careers. Now in its 3rd year, this is the first time the program has been opened to composers from anywhere in regional Australia. The program is delivered by Screenworks with support from APRA AMCOS.
The four regional composers selected for the 2020 Screen Composing Bootcamp are:
Andre Pangrazio from Warrnambool in regional Victoria who will be mentored by Petra Salsjö (Miro, The Telegram Man)
Anna Rankmore from Muswellbrook in regional NSW who will be mentored by Amanda Brown (Babyteeth, The Secrets She Keeps)
Bianca Gannon from the Mornington Peninsula in regional Victoria who will be mentored by Tim Count (Surfing The Menu, 3rd Night)
Jenny Hanson from Bend of Islands in regional Victoria who will be mentored by Matt Blackman (No Activity, Mr Black)
Each mentor will assist their mentee with skills development over a 6-week "Bootcamp" style program by giving industry briefs and feedback, in addition to demonstrating how they work. This program is designed to provide opportunities to increase the experience and confidence of the participants in order to advance their capacity for composing music for the screen. Participants will immerse themselves in the business of screen composing.
---
ADVANCING THE CAREERS OF FOUR REGIONALLY-BASED SCREEN COMPOSERS. The 2020 Bootcamp is now open to ALL regionally-based screen composers.
Screenworks' Screen Composing Bootcamp provides the extraordinary opportunity for four emerging regional composers to connect with the screen industry, showcase their talents and be exposed to career pathway opportunities.
Now in its 3rd year, we have opened the program up to support four emerging regional composers from across regional Australia. We will be giving four composers living in the regions the opportunity to be mentored by industry professionals.
Through the Screen Composing Bootcamp, the selected participants will receive one-on-one mentoring from a screen composing professional to assist their skills development, increase their experience and help them to build confidence and capacity composing music for screen content. They will also travel to shadow their mentor, meet composers, attend meetings and immerse themselves in the business of screen composing.
Screenworks and APRA AMCOS acknowledge the need to address the gender imbalance within the Australian and New Zealand music industry. To help address the significant under-representation of women working as screen composers, at least 50% of the selected participants will be female.
APPLICATIONS ARE NOW OPEN AND WILL CLOSE BY MIDNIGHT ON SUNDAY 1st MARCH 2020
---
PROGRAM STRUCTURE:
This is an outcome-focused mentoring program for four emerging screen composers living in regional Australia.
Four professional screen composers (2020 Program Mentors) will assess the shortlist of applications and choose their mentoree. They will then meet with their selected screen composers to discuss mentoring expectations and the content of the Bootcamp.
Upon completion, each mentoree will be required to deliver a report detailing the opportunities that the APRA/AMCOS Bootcamp has presented and how this has influenced their career plans.
The opportunities offered by the 2020 Screen Composing Bootcamp can be broken down thus:
UNDERTAKE A 5 WEEK SCREEN COMPOSING BOOTCAMP PROGRAM:
Each week, the selected mentorees will receive an industry-standard brief from their mentor, to be answered remotely within 7 days, after which their mentors will issue their feedback remotely.
OPPORTUNITY TO ATTEND INDUSTRY NETWORKING OPPORTUNITIES
A multi-day trip to a metro centre to meet with the mentor and other composers as well as APRA/AMCOS representatives. The mentor may offer the opportunity to attend meetings with producers, observe business skills and provide additional advice.
---
2020 BOOTCAMP MENTORS: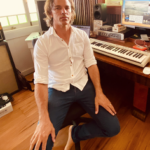 Matt Blackman (based in the Northern Rivers of NSW):
Matt is a composer, multi-instrumentalist, producer and general music nerd with a strong love of creative collaboration with screen storytellers and music supervisors. He likes to delve in Orchestral Score, Electronica, Minimal Atmospheric, Oddball Acoustic, Heavy Rock, and whatever other curveballs may be required for a project to find its final vision. Some of Matts credits include; No Activity – Composer, 24 episodes USA | CBS/Stan | Funny Or Die, 2017-2019, Mr Black – Composer, 8 episodes Australia | Ten | CJZ, 2019.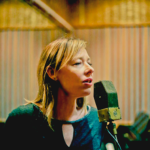 Amanda Brown (based in Sydney):
Amanda Brown has been composing music for the screen since graduating from AFTRS in 2000. She has written the scores for several feature films including Babyteeth, Kairos, The Family, UnIndian, Son of a Lion and Look Both Ways. She has a long list of television music credits, most recently the six-part drama series The Secrets She Keeps for Channel 10 and Lingo Pictures. 
In 2019 Amanda won the Soundtrack Stars Critics Award in Venice for Babyteeth. She has released multiple soundtrack albums in addition to an extensive discography of work with a range of artists including Silverchair, The Vines, Youth Group and The Church.
Amanda has also had a career as a multi-instrumentalist in several bands. She was a member of The Go-Betweens and has worked with artists including R.E.M, The Apartments and Toni Collette. In 2020 Amanda and Jodi Phillis' orchestral score for Encounter with FORM Dance and Fling! Physical Theatre was performed by the WSYO at Parramatta for the Sydney Festival.
Amanda is a writer-director board member and screen music ambassador for APRA, the Australian Performing Rights Association.
(Image credit, Lisa Businovski)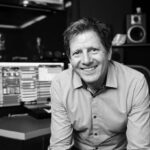 Tim Count (based in Perth): 
Graduated from jazz piano and arranging at the Western Australian Academy of Performing Arts and continued to lecture in music technology and composition at WAAPA on a sessional basis. Is a member of Australian Guild of Screen Composers, British Designers and Art Directors, APRA, and Australian Screen Sound Guild.
Tim Count has won the advertising industry's Upson Medal for Sound three times. Scored 5 x 8 part series 'Surfing the Menu'. Nominated for best music in a documentary at the 2015 Australian Screen Music Awards. Composed the score and produced audio (dialogue editing, sound design, foley) for feature film 3 rd Night released in 2017. Scored and sound designed 4 x 1 hour documentaries (End of Empire) for Foxtel History channel released late 2018. Scored and sound designed 4 x 30 min documentaries (Turning Point) also for Foxtel History channel released in late 2018. Scored 'Ningaloo' and 'Whale Super Highway' Both 45 minute documentaries for a 5.1 dome theatre experience. 2019. Have commenced scoring feature film 'Great White' to be completed in June 2020, released 2021.
Australian Rock Symphony – This project involved sensitive interaction with the artists, adapting the iconic songs into an orchestral environment yet remaining accessible to the audience. It also involved the ability to converse between two genres of musicians. The artists were Chrissy Amphlett (Divinyls), Baby Animals and Diesel. The orchestras were handpicked from within each city on the national tour. Has been the music director for 2016 -2017 Variety Carols in the Park.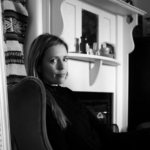 Petra Salsjö (based in Melbourne): 
Petra Salsjö is a composer who has immersed herself in every area of music making. A classically trained pianist, she is a graduate of AFTRS, University of Melbourne and the Victorian College of the Arts (Improvisation with first class honours), as well as the Verbier Music Festival Academy (Switzerland).
Her first feature was nominated for Best Original Soundtrack at the 2016 Sydney Indie Film Festival. She received Best Original Score for short films 'Miro' and 'The Telegram Man'… which went on to receive a BAFTA LA, plus over 50 national and international awards and was screened at the Gallipoli Dawn Service from 2013 to 2019. It has now been archived by the American Academy of Motion Pictures in Hollywood.
Petra has independently released two albums of her own music, toured nationally, received high rotation airplay and collaborated with some of Australia's finest musicians and songwriters. In 2019 Petra was invited to become a board member for the Australian Guild of Screen Composers (AGSC), a role she still enjoys. Within this, she chairs the Awards Committee and is a Victorian representative for the Gender Equality Committee.
Petra is a regular panelist and guest speaker at various domestic and international music, film and educational events including her recent keynote speaker and workshop presentation at 'Spark,' the renowned New Zealand multi media festival.
---
APPLICATION PROCESS:
Screenworks will conduct the online application process.
A panel of industry professionals will help select the four participating screen composers (50% of the selected composers are to be female).
An application fee of $15 is required to complete your application. Fee waivers are available for people who are not financially in the position to pay the application fee. To apply for a fee waiver, please email Screenworks' Project Coordinator, Amy Shaw at projects@screenworks.com.au.
Payment of the $15 application fee can be made by clicking on the button below:
Applications must be submitted using the online application form. No late entries will be accepted, no extensions will be granted. Incomplete applications will be deemed ineligible. Any application fees must have been paid prior to the deadline.
ELIGIBILITY CRITERIA:
To apply for Screen Composing Bootcamp you must meet ALL of the following criteria:
Must be able to demonstrate a high-level of composing ability by providing an audio example of screen compositions and demonstrate a commitment to pursuing a long-term career as a screen composer;
Demonstrate that you have been living in regional Australia for a minimum period of 6 months prior to submitting your application (refer to definitions below); Regional Australia is defined below on this webpage.
Be an Australian citizen or permanent resident;
Be a current Screenworks member and paid a $15 application fee (or received a fee waiver approval); and
Complete all sections of the online application form and submit the application prior to the closing deadline.
SUPPORT MATERIALS AND DOCUMENTATION REQUIRED:
Details on your previous experience/current projects
Audio sample(s) of your work via links to completed projects
An up-to-date CV
SELECTION CRITERIA:
The following selection criteria will be considered when assessing applicants for participation in Screenworks' Screen Composing Bootcamp program (all criteria areas are equally weighted):
The potential for the mentoring opportunity to help the applicant build relevant industry skills and potential to establish a career as a screen composer living and working regionally.
The skills, achievements, experience and track record of the applicant(s) and the quality of their previous work.
The potential of the applicant to contribute to and enhance the growth of screen production in regional Australia, demonstrated by the quality of sample works and support documentation provided with the application.
Applications from Aboriginal and Torres Strait Islander people, people with disability, culturally and linguistically diverse people and people living in regional or remote areas of Australia are strongly encouraged.
Screenworks is strongly committed to ensuring equal access to this project – if you require assistance with your application, please contact Screenworks on (02) 6681 1188 or projects@screenworks.com.au
---
PARTNERS:
Screenworks' Screen Composing Bootcamp 2020 is a targeted mentorship program supported by APRA AMCOS 
APRA AMCOS is a key business partner to Australasian music creators. We have 95,000 members who are songwriters, composers and music publishers. We license organisations to play, perform, copy or record our members' music, and we distribute the royalties to our members.
As a world-leading organisation invested in the future of music, APRA AMCOS enables music creators and customers to maximise the value music brings to business and life. We achieve this through a simple and effective licensing framework, and providing holistic industry support – from education, to live music, export, creators' rights advocacy and recognition through our high profile awards and events program.
---
"Regional Australia" Definition – Regional Australia refers to areas in each state and territory as defined below:
In NSW – regional areas are defined on the State Council map on the Screen NSW website, and includes all areas outside metropolitan Sydney and the ACT (http://www.screen.nsw.gov.au/page/maps/nsw-state-council-map).
In Queensland – regional areas are defined as a resident outside of South East Queensland, being defined as a 100 kilometre radius of the Brisbane or Gold Coast central business district.
In the ACT – all areas in the ACT.
In Victoria – regional areas are defined on the Regional Councils map on Film Victoria website – click on the following link, click on map search and select regional councils. (https://www.film.vic.gov.au/images/uploads/Map_of_Victorian_Regions.pdf).
In Tasmania – all areas in Tasmania.
In South Australia – regional areas are defined as a resident living outside of Adelaide, being more than a 50 kilometre radius from the Adelaide GPO.
In the Northern Territory – all areas in the Northern Territory.
In Western Australia – regional areas are defined by Screenwest in their Western Australian regional film fund and on the regional map on Screenwest website (https://www.screenwest.com.au/film-in-wa/locations/interactive-map/regions-of-wa/).