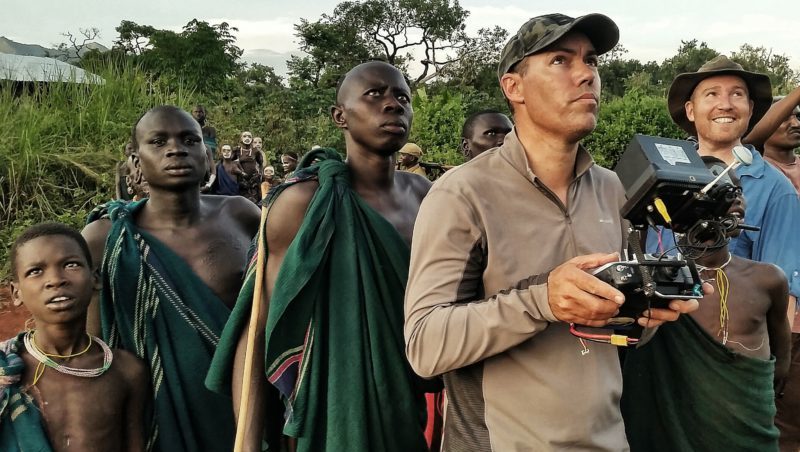 Media Release: Screenworks, AFTRS & Screen NSW team up to Demystify Drones
MEDIA RELEASE  –  12th AUGUST 2016
 Screenworks and AFTRS partner with Screen NSW to bring a drone workshop to our region:
 Friday 16th September 2016
Lake Ainsworth Sport & Recreation Centre, Lennox Head
Not many people are aware that a drone is legally classified as an aircraft, or UAV (unmanned aerial vehicle). They are becoming increasing commonplace and many are being operated without the knowledge of the legalities and permits involved.
Screenworks and AFTRS (Australian Film, Television and Radio School, Sydney) have identified the need to bring a practical and informative workshop to the Northern Rivers region that will educate all attendees about all facets of working with Drones or UAVs.
Screenworks and AFTRS, working in partnership with Screen NSW, have curated this workshop with local filmmakers and drone operators in mind, but also strongly encourage Local Government/Council Film Contact Officers, State Authorities such as RMS (Roads & Maritime), NSW Police, NSW Fire, Location Managers and Safety officers to attend.
Screenworks General Manager, Ken Crouch is keen to emphasize the well-timed opportunity that this workshop will offer the Northern Rivers region; "Being able to film high quality aerial shots cheaply with a drone is a huge advantage for filmmakers. However, it isn't just the filmmakers and drone operators that need to be aware but also safety officers, location managers and local authorities who are still working out how to grant and seek permissions for drone use".
Liz Hughes, Director of Partnerships and Development at AFTRS, also believes this is a significant initiative; "AFTRS is really pleased to partner with Screenworks, Screen NSW and the drone community to explore both the responsibilities and the joys of drone filmmaking. Aerial footage can contribute significantly to creative expression, and we want to ensure that filmmakers have the skills and the necessary information required to make the most of this exciting cinematic tool."
A team of interstate and local professional drone experts will convene in Lennox Head on September 16th 2016, to cover and discuss the following topics:
Due Diligence: Legalities, permits and responsibilities.
Process: Take off/landing sites and air space control.
Practical: Equipment overview and a live demonstration.
Inspiration: Tips, clips and discussions from professional operators and the local community of Drone operators.
The workshop will be facilitated by Matt Carroll, Head of Attraction and Production at Screen NSW. Matt states "Screen NSW has recently received a high volume of queries and concerns from Local Government and State Authorities regarding breaches of permits and regulations for drone flights, it is crucial operators and authorities know the rules"
For more information: https://screenworks.com.au/event/demystifying-drones/
Follow the conversation on Twitter: @Screenworks_AUS and #DemystifyingDrones and on Facebook.
Screenworks' Demystifying Drones is being delivered in partnership with AFTRS (Australian Film, Television and Radio School, Sydney). Screen NSW supports Screenworks through its Industry Development Fund and Audience Development Fund.
-ENDS-
For more information contact:
Louise Hodgson,  Screenworks Events & Projects Coordinator
02 6687 1599 || coord@screenworks.com.au
---
ADDITIONAL INFORMATION:
Photos
Click on images below to download higher resolution image.
Photo credit: Local drone operator, Toby de Jong from 44 Magnum Productions will be one of many presenters at the Demystifying Drones event on September 16th in Lennox Head.
Speaker Biographies:
MATT CARROLL: Screen NSW
Matt has been one of Australia's leading producers for over 30 years. During that time Matt has produced or executive produced 16 feature films, 7 TV movies, 7 mini-series, 6 documentaries and over 500 hours of TV drama. Apart from the creative, management and financial skills required to execute such a large body of work he has broad experience of working in and managing companies involved in this work. These include SA Film Corporation News Ltd, Roadshow Coote and Carroll and Matt Carroll Films.
TREVOR BOCK: UAS International
The Unmanned Aircraft System (UAS) International Standard is the first universal standard that encompasses all sectors of the unmanned aircraft industry. UAS International has been developed to ensure that all Drones are operated safely and in accordance with internationally recognised standards. Trevor has over 25 years experience in commercial aviation and specialises in aviation quality and safety management. He is a past pilot, instructor, quality & safety Lead Auditor, Fleet Manager, Safety Manager, Check & Training Captain and Flight Operations Manager.
Greg Tyrell: AAUS (Australian Association for Unmanned Systems)
AAUS is Australia's largest industry advocacy group for unmanned systems and its objective is to promote a professional, safe and commercially viable unmanned systems industry. Greg has been involved in the Remotely Piloted Aircraft System (RPAS) Industry since 1995 and in his current role, he serves on a number of CASA (Civil Aviation Safety Authority) working groups to help develop a safe and viable RPAS industry.
XM2 are a UAV design and services company in Melbourne, with offices in Gold Coast, Los Angeles and Seoul. XM2 provides aerial cinematography services globally and have worked on some of the largest budget feature films, documentaries and television commercials.
STEVE ARNOLD, ACS: Cinematographer
Steve Arnold is an internationally award-winning cinematographer. A graduate in Cinematography and Editing at the AFTRS, his impressive body of work includes over thirty feature credits across multiple genres. He has also worked extensively across television shooting mini-series, telemovies and episodic series. Steve's work includes Last Cab to Darwin, A Few Less Men, Disgrace, La Spagnola, Separation City, Mad Bastards, Red Obsession, Bingo, Bridesmaids and Braces.
Nick Wall: AirSwing Media
Nick has over 20 years of global experience in TV and Documentary production and has now set up AirSwing Media; a full service production company that specialises in shooting and working with Drones, based in Byron Bay. He has continued to travel the globe covering major world news and sporting events and shooting prestigious overseas golf courses.  Locally, he works on TV commercials and nature-documentary work for visiting overseas networks. When not flying his drone or behind the camera. Nick teaches how to fly drones and how to use the cameras on them at a training facility in Brisbane. 

Toby De Jong: 44 Magnum Productions
Toby De Jong is the founder of 44 Magnum Productions, a production company based in the Byron Bay area. He has over 16 years experience in TV Production in many roles, including underwater cameraman, cinematographer, editor and drone pilot. He also specializes in 360 Virtual Reality filming. In 2007, he became one of the first drone operators in Australia and since then has been flying heavy lift drones in remote areas in Australia and over 20 countries overseas.
Clayton Lloyd: Flawless Imaging
Originally Sydney based, Clayton has acquired over 26 years experience within the prepress, design, printing, photography and video industries. In 2002 Flawless Imaging was born in Byron Bay and has now established clients nationally and internationally. Coming from a still photography and colour technician background Clayton has made video productions a key focus over the last 10 years and continues to invest in this area. One key investment in 2015 was achieving a CASA certified UAV drone licence that has opened up more opportunities within the filming industry. Most recently Clayton has been filming the aerial footage for the feature movie Scarlet that has been shooting in the local area.
Published on August 12, 2016 3:30 am