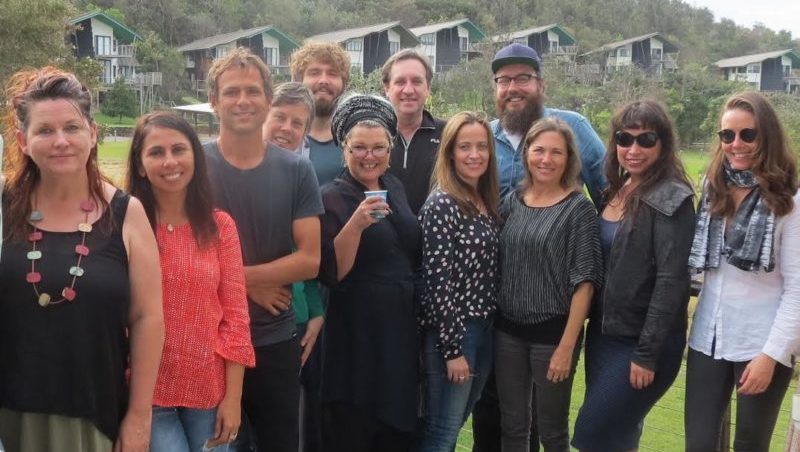 SCREENWORKS LAUNCHES CAREER PATHWAYS
Calling all Screen Directors, Writers and Producers
 Applications close midday 4 October 2016
Today Screenworks launched three career pathway programs – one for writers, one for directors and one for producers living and working in Northern NSW.
"Writers, directors and producers are the key creatives who have the greatest potential to initiate screen production. By supporting these roles we are working towards our end goal – to drive up production and screen industry jobs in regional NSW." said Screenworks General Manager, Ken Crouch.
Screenworks Career Pathways, a series of programs funded by Screen NSW, will assist practitioners in further developing their skills and industry connections, as well as helping them to create bespoke career plans to overcome specific career barriers.
Screenworks Career Pathways consists of:
Director Pathways Program
– delivered in partnership with Australian Directors Guild, four directors will be guided to develop and implement their own tailor-made career development plan.
Regional Producer Elevator Program – Screenworks will work with two producers to identify their professional development needs and facilitate them implementing a career plan that meets those needs.
Inside the Writers Room – four participants will have the opportunity to 'sit in' on leading writers rooms in order to understand best practice and make connections with established production houses. Confirmed production companies this year include: Essential Media and Entertainment (Rake); Every Cloud Productions (Miss Fishers Murder Mysteries); Jungle (Here Come the Habibs); and Matchbox Pictures (Barracuda).
Screenworks has successfully been piloting career development opportunities for its members over the past two years. Some of the outcomes from the programs have already led to screenwriters being invited to submit scripts on major productions, members lining up contract work and invaluable advice and support received to support their own projects.
"This opportunity gave me the confidence to believe that I could walk into a professional production so when I have an opportunity to work in a writers room, I will feel that I already have some experience" said Rebecca Ingram about her Inside the Writers Room experience at Ambience Entertainment earlier this year
For the first time, Screenworks with support from Screen NSW, has opened their career pathway programs up to regions across all of the northern half of NSW – from the Queensland border in the North, to Byron Bay in the East and the South Australian border in the West.
Don't miss your chance to be involved with these programs – apply online via Screenworks website: www.screenworks.com.au
-ENDS-
For more information contact Lisa O'Meara Screenworks Communications, Events and Membership Manager
02 6687 1599 || events@screenworks.com.au
or Ken Crouch General Manager || gm@screenworks.com.au
Published on September 7, 2016 2:13 am