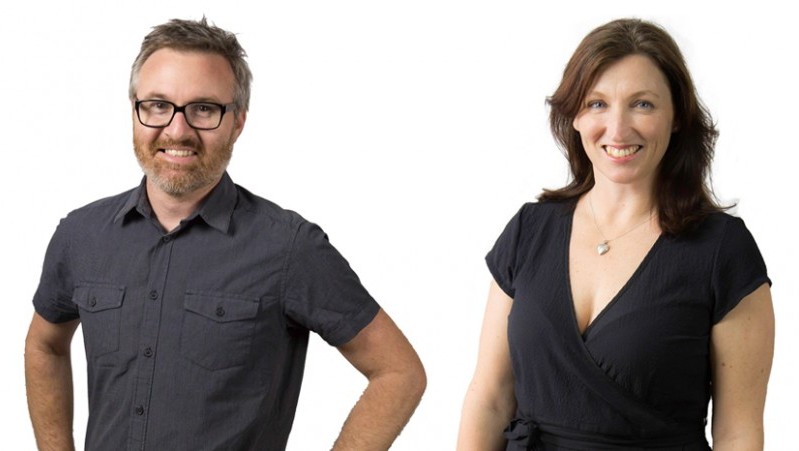 Exposed: The Bakery Media Production
Screenworks is delighted to introduce you to The Bakery Media Production, our first Screenworks Business / Organisation member – a membership category that we recently introduced to give businesses and organisations the opportunity to extend Screenworks benefits to their staff.  If you are a Screenworks member and would like learn more about Business / Organisation Membership, contact Lisa on 02 6687 1599 or email events@screenworks.com.au.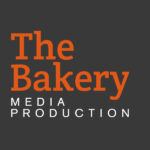 The Bakery Media Production  is a multi-service media company based in the Northern Rivers. Since launching their business in 2014, The Bakery has built an impressive and diverse list of clients which makes for an interesting portfolio of projects and productions. Simon and Stacy are obviously enjoying their work and have shared with us some details on how they have built their business and the projects they have been working on.
---
Tell us a bit about what you do in the Screen Industry and how you got involved.
We started The Bakery as a multi-service media company for corporate, government and nonprofit clients in the Northern Rivers NSW area. Stacey has worked extensively in theatre as a company and production manager in Australia and in London and is the logistical genius behind The Bakery. I worked for many years with a media production company whose primary clientele was national music industry promoters and major record companies. Between us we have expertise in Production Management, Video Production & Post­Production, Radio, Photography, Design and more. Fortunately our skills really compliment each other and work well for the business. We both love going to work everyday!
What's the project you have most enjoyed working on, and why?
We really enjoy all our projects because they're so varied but we'd have to say our recent Photography and Video Shoot for Everybody Sun & Swimwear was particularly fun. We planned the day down to the minute (actually Stacey did all that planning!) and had some stunning locations and people to work with. We've got behind the scenes up on Instagram, but stay tuned for the finished material going to our website and the Everybody Sun & Swimwear website in the next few weeks.
We also shot a Behind The Scenes video of the set up for a wedding which showcased five local businesses from the venue to the lighting and sound down to the florists, caterers and stylists. This was shot over six days, included three time lapses and was edited down to a four minute video. We'd have to say this was a labour of love down to the final details of finding the perfect track to accompany it! We'd like to think we got it right, you can check it out on our website.
How long has your business been established and operating the Northern Rivers?
We launched The Bakery in December 2014. It feels like we've been in business longer than that though because we've worked in the area for such a long time and our professional network has only grown as a result. We have a young family as well so we're very committed to being here and contributing to our community long term. We really believe there is enough creative work for everyone and apart from working hard to get the job right for our clients, we're very driven and business focused. We really can't imagine running our business anywhere else so The Bakery is here to stay!
What is important to you in running a successful and creative regional business/ working regionally?
Our relationships with our clients and suppliers is vital. We work very hard at networking and maintaining productive relationships. It's also important to work with our "competitors" too. Being a regional area, you can't afford to not work with peers as clients and suppliers. We've met some incredibly talented creative professionals who we've already been fortunate to collaborate with and we look forward to strengthening these relationships into the future. We're in pre-production for three collaborative projects locally and find these processes of sharing ideas through creativity is not only fun but ultimately strengthens business relationships. This year we've also produced work for local community organisations such as the Northern Rivers Community Foundation, Aspect Northern NSW and most recently the Brunswick Nature Sculpture Walk. Working with these organisations to find the best way to promote them and their significant work within the community is challenging but always very rewarding.
Tell us a bit about what you have been working on most recently?
Most recently we shot a promotional video for Byron Luxury Beach Houses which involved the sunrise, yoga and live music. We've also been working with two clients to produce Podcast Branding, Media Strategy Consultation for another and doing remote Voice Over recordings in our studio using Source Connect. As you can see our work is incredibly varied and in a way bespoke to each client and their marketing needs. Our most recent published project was for Barefruit Marketing and their client Orion Blinds. We had the challenge of producing a video to promote their annual industry conference. The challenge being that this was the 3rd year that they'd had a video produced for it, so we had to approach essentially the same conference in a different way. In terms of Orion Blinds' clients and suppliers, I'm confident that it will be effective in encouraging attendance for next years' event. Check out the video.
Is there anything else that you would like to share with us about you and your work?
I'm sure like anybody reading this, we really love what we do. Apart from the fun bits of shooting and editing etc, we put a lot of work into getting the business end of things right. A solid brief leads to a smooth production and a great outcome for everyone. We actually really love the 'people' aspect of our jobs, getting to know our clients, learning about their businesses and nailing the brief to get results for their business. There's such an obvious follow on effect which comes from us understanding the best media channels to suggest for clients. Some clients are very tech savvy whereas others need extra guidance about digital processes. The Bakery Media Production aims to cater for anyone on the 'digital spectrum' and just keep producing great work. We're always up for a coffee and a chat so don't hesitate to get in touch!
---
The Bakery Media Production Portfolio
NRCF 60s Social Media, Website & Mailout
 A Wedding at The Grove – Behind The Scenes
Published on October 14, 2015 3:32 am