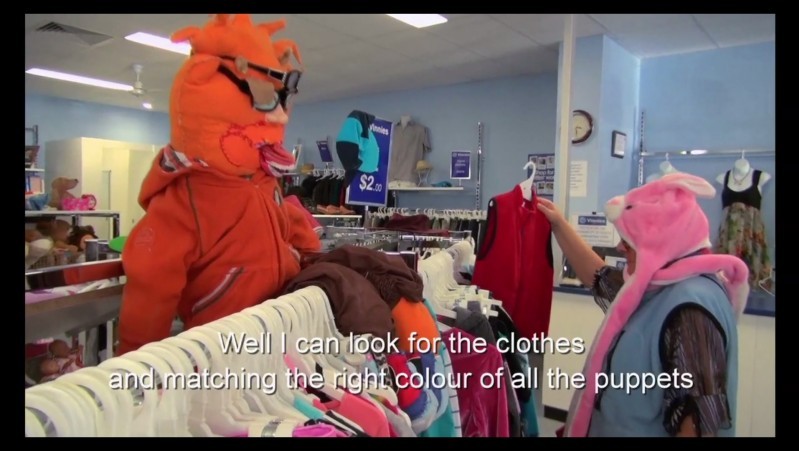 Peta Puppets – Createability Project
As an artist with multiple disabilities, Peta Lipski expresses herself through her puppet making, drawings, story writing and performing as a dancer and singer.
She has made hundreds of puppets, all with their own personalities and voices.
Peta sings and dances her way around the local op shops as she looks for materials to make her hand-made puppets and perform puppet shows all over the Northern Rivers.
She has also drawn the tragic and joyous times in her life in visual journals with descriptive captions.
Peta Puppets is one of the three Northern Rivers Screenworks 2015 Creatability projects. Createability provides local artists with disability the opportunity to challenge community attitudes and misconceptions that form barriers to social inclusion. It also provides money and an opportunity for local professional screen workers to produce short films in the NSW North Coast region.
Published on December 5, 2015 3:04 am