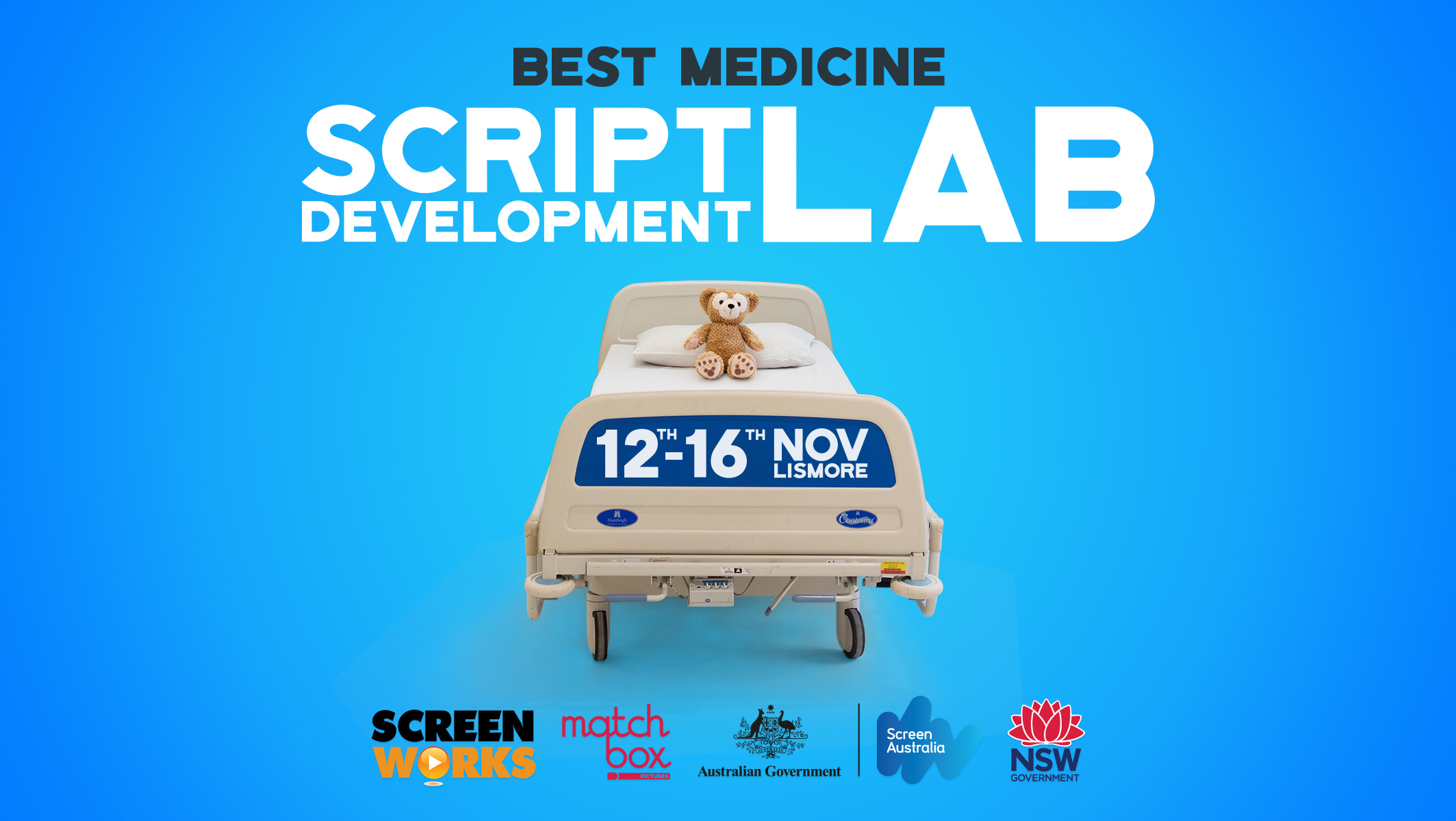 Positions Vacant
NOTETAKER FOR WRITERS ROOM REQUIRED NOV 11 – 16
We are seeking a note taker to listen to the discussion and the key story development points for the Best Medicine Script Development Lab and take notes on the main points discussed.
Previous experience taking notes in a writers room preferred.
You will be required to:
identify and record key points in a discussion
summarise the notes taken each day and circulate to the head writers
follow a brief delivered by Matchbox Pictures Development Manager
Required Skills:
Some experience in or exposure to script writing for TV
Fast typist
Accurate speller
Skilled at Microsoft Word
Most days will be from 8:45am – 5pm.
The Best Medicine Script Development Lab will be held at Lismore City Hall November 11- 16.
To apply: Email a letter of interest and your CV with referees to programs@screenworks.com.au by 5pm on Thursday 1st Nov 2018
RUNNER REQUIRED NOV 11 – 16.
Must have drivers license.
As part of the Best Medicine Script Development Lab, you will be required to drive the international guest speaker from Byron to Lismore and back each day.
You will also be required to be available through out the day to run errands, help with administration supporting a team of writers and to assist the Project Manager with the administration of the workshop.
Will need to be resourceful, self motivated and responsive.  Must be computer literate with word and excel.
We are looking for someone who has some experience as an on set runner or working in an office management environment.
Most days will be from 7:30 am – 6:00pm but there may be some later evenings as well.
To apply: Email a letter of interest and your CV with referees to programs@screenworks.com.au by 5pm on Thursday 1st Nov 2018
Published on October 29, 2018 12:13 am