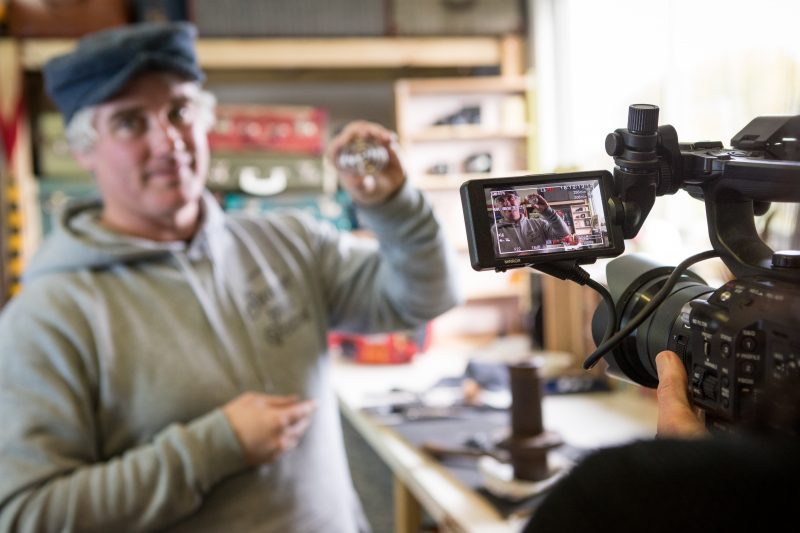 Createability: Artist and Filmmakers stories from Regional NSW to be broadcast on ABC

(From left:Artist/Dancer Mick Parr and writer Tim Winton-Brown of Nimbin, NSW – the subjects of 'Meeting Mick' Photo Credit: Susie Forster // Jeremy Hawkes of Lismore, NSW, creating his artwork for 'Ghost in the Machine' Photo credit: Kate Holmes // Painter Mbatha Nguta of Lismore, NSW – the subject of 'Speaking Through Colour' Photo Credit: Lewis Templar)
To mark this year's International Day of People with Disability on Sunday 3rd December, eleven poignant and beautiful stories of regional artists with disability will be broadcast on ABC and ABC iview from Monday 27th November. These short films are part of CREATEABILITY a program initiated by Screenworks to showcase artists with disability living and creating across regional NSW.
Now in its third year, a total of 20 Createability short films have been funded and filmed. This will be the first time that the eleven new films can be viewed by the Australian public. The entire collection will be available to view on iview here
The eleven new Createability films are an impressive collection of short films showcasing artists across an array of artistic disciplines:
Ghost in the Machine, featuring Lismore artist Jeremy Hawkes, created by HW Collective, Bangalow, NSW.
Order from Chaos, featuring painter, Verity Nunan from Byron Bay, NSW created by Nathan Wood and Clementine Bourke also from Byron.
Drawing for Purpose, featuring illustrator Stephen Williams from Wagga Wagga, NSW, created by Steve Moore and Alexis Neylan of Mayfly Media in Wagga.
Making Waves, featuring dancer Max McAuley from the Northern Rivers, NSW, created by Karenza Ebejer of Lismore, NSW.
Wayne at the Factory, featuring Wayne Emerson, a painter from Wagga Wagga, NSW, created by Ainsley and Damien Jenkins of Next In Line Films, Wagga Wagga.
Meeting Mick, featuring writer Tim Winton-Brown and dancer-artist Mick Parr from Nimbim, NSW, created by Susie Forster from Ocean Shores.
Ascension, featuring graphic designer Dom Freestone from Newcastle, NSW, created by Bec Hogan of Blackalls Park, NSW
Grace on Fire, featuring singer-songwriter, Grace Hickey from Yamba, NSW created by Deb Novak, also from Yamba.
The Fine Art of Being Zion, featuring painter-ceramicist Zion Levy from Mullumbimby, NSW, created by Susie Forster of Ocean Shores, NSW (she has 2 films in this years collection)
Speaking Through Colour, featuring painter Mbatha Nguta from Lismore NSW, created by Darius Devas of Byron Bay, NSW
A Spiral Mind, featuring jewelry artist Kurt Saggers from Albury, NSW, created by Helen Newman of Nomad Films in Albury.
Screenworks' General Manager, Ken Crouch is proud of the opportunities and outcomes that the Createability initative has provided for the filmmakers and artists to date;
"Many of the artists that have featured in the films have had amazing opportunities presented to them following their stories being told on screen, including being invited to collaborate with national institutions and international festivals at the highest levels", explained Mr. Crouch,
"The Filmmakers have also benefitted as their short films get a broadcast credit which helps them progress their careers. I'm looking forward to seeing what benefits arise for the artists and filmmakers in this collection, I'm confident there will be many"
Acting ABC NSW Regional Editor, Justine Frazier, said that the broadcaster is proud to share the stories of regional artists with a disability who are making a difference in their local communities and within the arts sector.
"ABC Regional's mission is to give a voice to the one-third of Australians who live outside of our capital cities so that their stories can be shared within their communities and with the nation. The depth of the ABC's commitment to regional Australians with disability is enforced by our involvement in initiatives such as Createability, and the ABC Regional Storyteller Scholarship, which was announced last month".
Create NSW CEO Michael Brealey added, "One of the most incredible things about this initiative is the increased agency it has given the featured artists, with many also stepping up to take on co-writing and directing roles during this process. The collective result is a beautiful set of films and we are very proud to be able to help increase opportunities for artists with disability, and bring these films to Australian screens."
To download high resolution behind the scenes stills, please go to
https://screenworks.com.au/events-3/createability2017-photos/
More information about the initiative including photos is available from Screenworks' Createability 2017 website – https://www.screenworks.com.au/createability
CREATEABILITY 2017 is supported by Create NSW and is being delivered in association with the ABC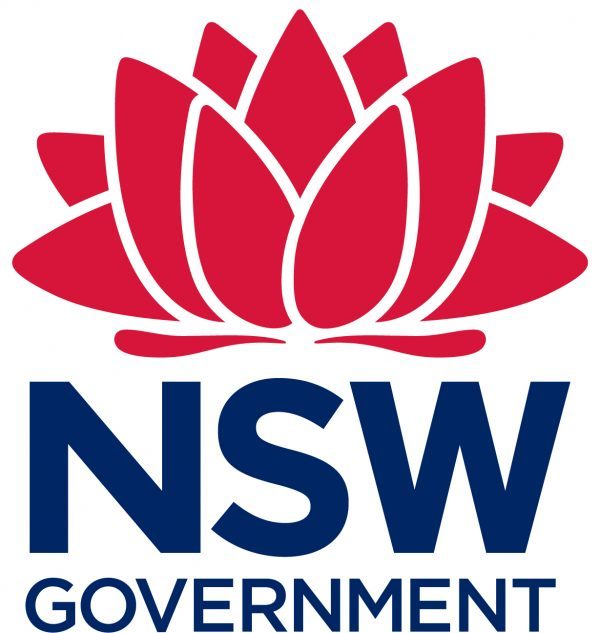 -RELEASE ENDS-
For more information, interviews or pictures please contact:
Ken Crouch, Screenworks General Manager on 02 6687 1599 || gm@screenworks.com.au
Published on November 21, 2017 2:32 am