Connect with Create NSW
Create NSW is the NSW Government's arts and cultural driver, which brings together arts, screen and culture functions in an integrated entity.  Create NSW invests in the success and future of arts, screen and culture in NSW through infrastructure, funding programs, partnerships and advocacy.
Sally Regan is Senior Manager, Sector Investment (Screen) of Create NSW and will be in the Northern Rivers to speak on initiatives and opportunities through Create NSW (Screen) and for individual meetings with Screenworks members.
Screenworks Networking Event with Sally Regan
Thursday August 30
4:30PM – 6:30PM
At the Wharf Bar and Restaurant, Ballina
Tickets $15
Includes finger food. Drinks will be for sale from the bar.
One on One 30 minute Meetings
Friday August 31 from 9:30am
Sally Regan, Senior Manager, Sector Investment (Screen) will be available for one-on-one meetings via an application process.  The meetings will take place in Screenworks office in Ballina.
If you have a project and are seeking advice (eg. on how to attract a key creative or how to apply for funding) or you are thinking of applying for a Create NSW initiative – you can apply for a 30 minute meeting to discuss with Sally.  Click here to apply
SALLY REGAN
Sally has over 30 years experience working in the screen production sector.  She has produced film and television in Australia, Europe, Asia and America and has, for the past five years, been a Drama Investment Manager at Screen Australia.
Sally's producer credits include the multi-award winning theatrical feature documentary thriller Forbidden Lie$ and she also co-produced the international Russell Crowe-featured series The Colour Of War, and produced the ABC documentaries National Treasures, Korean ANZAC, Peter Berner's Loaded Brush, Road To Tokyo and Nerves of Steel, amongst others.
In 2007 Sally was awarded The Screen Producers Association Independent Documentary Producer of the Year Award and she was also awarded the Kenneth Myer Fellowship upon graduation from the Australian Film Television and Radio School (BA 1994).
---
Screenworks is supported by the NSW Government through Create NSW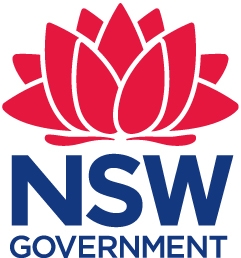 ---
PLEASE SUPPORT SCREENWORKS BY USING THE LINKS BELOW.
Published on August 8, 2018 1:07 am