TWO PROFESSIONAL INDUSTRY MENTORSHIP PROGRAMS FOR EMERGING PRACTITIONERS.
DELIVERED BY SCREENWORKS IN PARTNERSHIP WITH SCREEN QUEENSLAND.
Applications are now open for the FNQ Screen Industry Bootcamp mentorship programs.
Each program will provide the opportunity for emerging games development and animation practitioners from Far North Queensland and its surrounding region (please see map of eligible areas here) to connect with a professional from their industry, work on industry-real briefs, showcase their talents, build upon their experience and be exposed to career pathway opportunities.
The notable professional mentors for each discipline will be Liz Ballantyne, Art Lead at Gameloft Australia and Chris Bennett, Animator at Ludo Studio (Bluey, Content).
One emerging games development practitioner and one emerging animator will be selected for each opportunity.
Each participant will receive a weekly, bespoke industry-real brief and targeted feedback from their industry professional over the six-week 'bootcamp' period.  This will be capped off with the opportunity to travel to Brisbane and shadow their mentor in their professional environments for up 3 days.
APPLICATIONS ARE NOW OPEN AND WILL CLOSE AT 1700 FRIDAY 19 JUNE 2020

---
PROGRAM STRUCTURE:
This is an outcome-focused mentoring program for one emerging gaming practitioner and one emerging animator living in Far North Queensland or its surrounding region (please see map of eligible areas here)
Each professional mentor will assess the shortlist of applications to select their mentee. We will organise a video conference call so that both parties can set expectations, logistics, timings and curate the content of the bootcamp to best suit the capabilities, skills and potential growth of the mentee.
Upon completion of the bootcamp and industry-immersion trip, each mentee will be required to deliver a report detailing the opportunities the bootcamp has presented and how this has influenced their career plans.
The opportunities offered by the FNQ Screen Industry Bootcamp can be broken down thus:
UNDERTAKE A 6-WEEK BOOTCAMP PROGRAM:
Each week, the selected mentees will receive an industry-standard brief from their mentor, to be answered remotely within 7 days. The mentors will then issue their feedback before issuing a new brief. The 6-week bootcamp is currently scheduled to commence at the beginning of July 2020, depending on the availabilities of the mentor and mentees.
INDUSTRY-IMMERSION WEEK:
A multi-day trip to meet with the mentor and potentially other industry professionals. The mentor may offer the opportunity to attend meetings producers, undertake briefs, observe business skills and provide additional advice. This trip will be scheduled and booked by Screenworks at a mutually beneficial time for mentor and mentee after the Covid-19 travel restrictions have been lifted.
---
MENTOR BIOGRAPHIES:
Chris Bennett, Animator, Ludo Studio
Chris has worked in the Animation Industry since 2013 when he created the popular web series Alfred & Poe in affiliation with YouTube pioneers Smosh. From there he went on to work with Smosh full time until 2017 when he joined Ludo Studio as an Animator for the Emmy award winning series Bluey. He also served as a Writer for episode 'Fancy Restaurant'. Chris and his wife, Cassandra have two young boys together and love living in Brisbane. Chris's website
" I like to help up-and-comers out in the Animation Industry since it's a challenging industry to break into. It takes a lot of dedication, hardwork and patience, but those who have been bitten by the 'animation bug' will totally get it and make it through"
Chris Bennett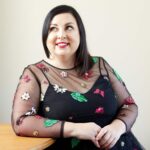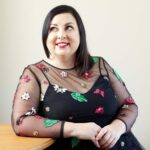 Liz Ballantyne, Art Lead, Gameloft Australia
Liz is the Lead Artist at Gameloft Australia and Women in Games Ambassador. She has been creating video games for over 15 years and has worked with international brands including, Disney, Star Wars, Microsoft and Warner Brothers.
Liz is responsible for leading art teams in the creation and delivery for original IP's and licenced games. Liz has expertise in user experience and interaction design, graphic design and brand strategy.
" Game development is all about finding unique ways to problem solve, while having fun. I'm looking for someone that's passionate about making games, but also has creative flair! Creativity comes in lots of different ways – so don't hold back!"
Liz Ballantyne
---
APPLICATIONS ARE NOW OPEN AND WILL CLOSE AT 1700 FRIDAY 19 JUNE 2020

---
ELIGIBILITY CRITERIA:
Both bootcamp programs are aimed at emerging practitioners and all applicants must meet the following criteria:
Demonstrate a high-level of gaming or animation skills by providing examples of your work.
Demonstrate a commitment to pursuing a career in gaming or animation.
Demonstrate that you have been living in Far North Queensland or the surrounding region (please see map of eligible areas here) for a minimum period of 6 months prior to submitting your application.
Be an Australian citizen or permanent resident.
Complete all sections of the online application form and submit the application prior to the closing deadline.
Be available for a 6 week block of mentoring from early July 2020 (dates subject to change)
If you require assistance with your application please email Screenworks' Project Coordinator, Louise Hodgson at [email protected]
---
ASSESSMENT PROCESS:
Screenworks will manage the online application process and will initially assess all applications for eligibility and quality.
Shortlisted applications will be sent to an independent assessment panel that will include Screen Queensland representatives and our chosen industry mentors.
The following selection criteria will be considered when assessing applicants for participation in the FNQ Screen Industry Bootcamp (all criteria areas are equally weighted):

The potential for the mentoring opportunity to help the applicant build relevant industry skills and potential to establish a career as a gaming or animation practitioner living and working regionally.
The skills, achievements, experience and track record of the applicant(s) and the quality of their previous work.
The potential of the applicant to contribute to and enhance the growth of screen production in Far North Queensland.

Applications from Aboriginal and Torres Strait Islander people, people with disability, culturally and linguistically diverse people and people living in regional or remote areas of Australia are strongly encouraged.
Screenworks is strongly committed to ensuring equal access to this project – if you require assistance with your application, please contact Screenworks Project Coordinator on

[email protected]

or 0415 092917
---
The FNQ Screen Industry Bootcamp presents targeted mentorship programs for FNQ screen practitioners and is delivered by Screenworks in partnership with Screen Queensland: