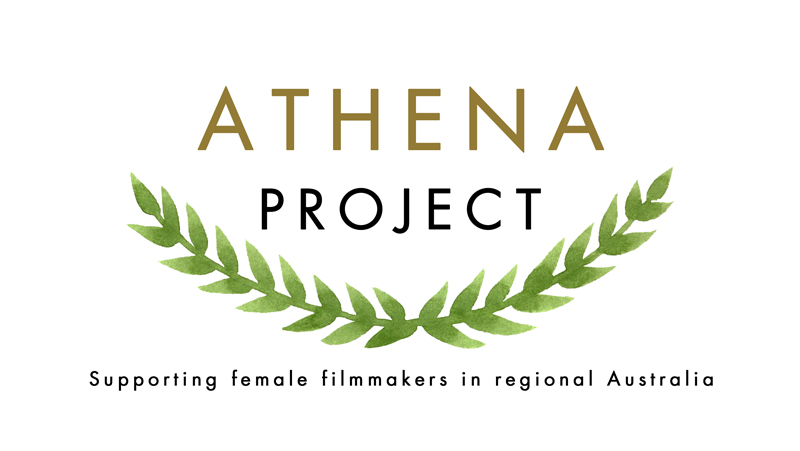 ADDRESSING GENDER IMBALANCE IN THE SCREEN INDUSTRY
MEDIA RELEASE – 3 AUGUST 2016    
APPLICATIONS NOW OPEN FOR THE ATHENA PROJECT
DEADLINE 8 SEPTEMBER
From its headquarters in Northern NSW, Screenworks has today unveiled the unprecedented opportunities on offer to female filmmakers in regional Australia as part of its new initiative, The Athena Project. In this, its largest project to date, Screenworks is sending a clear message that it is committed to addressing gender imbalance and increasing the number of regional women in lead creative roles in the Australian film and television industry.
Another impressive element to this announcement is that some of Australia's most outstanding female filmmakers will be involved in The Athena Project, including director Gillian Armstrong (Women He's Undressed, My Brilliant Career), Director of Scripted Development at Matchbox Pictures Debbie Lee (The Family Law, Glitch), multi-award winning creator and director Cate McQuillen (dirtgirlworld) and creative industries career advisor Monica Davidson with more to be announced soon.
The Athena Project is being funded by Screen Australia through its Genders Matters: Brilliant Careers program.
Screenworks is currently calling for applications from regionally-based female screenwriters and directors across Australia. Applicants can be individual writers and/or directors or teams of two – a writer and director. To apply, applicants need to demonstrate initial success in the screen industry, identify the barriers they face in trying to advance their careers, and will need to submit a draft career plan.
Applications can be submitted online via Screenworks' website and must be submitted no later than midday (AEST) on 8 September 2016.
An independent panel of highly experienced screen industry practitioners will select four participants from NSW and one from each of the other states and territories. All participants will travel to Byron Bay in November to take part in the program where they will develop viable screen career plans, build industry connections and get the support they need to create a long-term career future in the industry. Travel and accommodation expenses are covered as part of the program.
Screenworks will hold the Screen Industry Careers Forum on 8 November 2016, which will be open to the public and have the previously mentioned guest speakers, representatives from Screen Australia, as well as other state and territory funding bodies who will share their career journeys and provide advice for women pursuing a career in the film and television industry.
A two-day Residential Workshop with the selected participants will follow on 9 and 10 November 2016 at The Byron At Byron Resort.
For more details, eligibility and how to apply visit www.screenworks.com.au/theathenaproject.
For more details on Screen Australia's Gender Matters visit www.screenaustralia.gov.au/new-directions/gender-matters/gender-matters-national-hub
Follow the conversation on Twitter: @Screenworks_AUS and #TheAthenaProject and on Facebook.
-ENDS-
For more information contact
Lisa O'Meara, Screenworks Communications and Events Manager
02 6687 1599 ||  events@screenworks.com.au
---
Support Athena. Support Screenworks. Donate today.
As an Australian nonprofit organisation, we rely on donations from the general public to help us make sure that we can make ends meet. Please make a difference by giving a one off donation via PayPal or setting up a small monthly donation via our GiveNow fund-raising page. Donations over $2 are tax deductible. Thank you for your support.
---
PHOTO/VIDEO GALLERY
Pleease click on the images below for high-res images.
Published on August 3, 2016 2:13 am