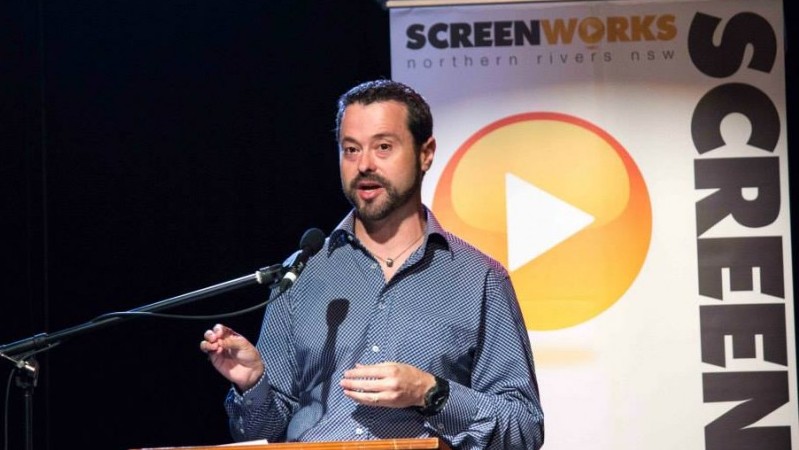 Inside the Writers Room Participants Announced
Today Northern Rivers Screenworks announced the five local writers selected to work with some of the best television screenwriters and production houses in the business as part of their unique writers room placement program.
The selected writers all recently submitted examples of their script writing as part of their application to the Screenworks' Inside the Writers Room Program. The program is designed to help regionally-based emerging writers understand professional writers room best practice and to create connections between local content creators and established production houses.
Each of the writers will receive an all expenses paid trip to a capital city to observe and experience writers rooms being run by some of Australia's leading production companies as they work and develop story into a television script.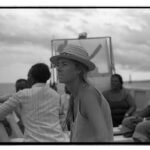 Carly Lorente, writer and Newrybar resident is wasting no time and will be travelling to Sydney on Monday to start her placement opportunity. Carly will be working on a new drama series with CJZ (Cordell Jigsaw Zapruder), whose catalogue includes House of Hancock (Nine Network), The Ex PM (ABC), Gruen (ABC), Bondi Rescue (Network Ten) and Go Back To Where You Came From (SBS).
"I'm thrilled to be sitting in the very room where the ideas and concepts of some of Australia's best original television are nutted out. You know all those times you wish you were a fly on the wall? I can't wait to soak it all in. It's every writer's dream" says Lorente.
Jesse Blackadder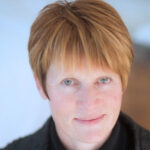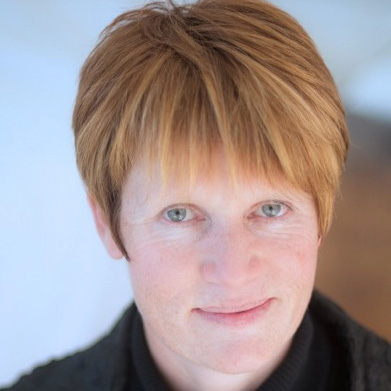 is an award-winning novelist based in Myocum who has published three adult and three junior novels and is keen to expand in to professional screenwriting. Jesse will experience a writers room at the award-winning Matchbox Pictures (Old School, The Slap, Glitch). Matchbox Pictures recently won Production Business of the Year award the 15th annual Screen Producers Australia Awards.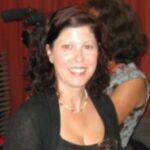 Rebecca Ingram of Wilsons Creek is currently developing a series, and teaches Screen and Media at various TAFE campuses in the region. Rebecca will take advantage of an upcoming writers room opportunity with Ambience Entertainment (Tomorrow When The War Began). Ambience Entertainment and the ABC announced earlier this year that it would be producing an exciting new production of Tomorrow When The War Began for ABC3.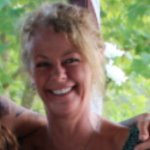 Anne Shepperson of Byron Bay has a Diploma in Film from SAE Institute and is a Writer / Producer / Editor of various short films. Anne will get to experience a writers room at one of the top comedy production companies in the country, Jungle (The Moodys, Elegant Gentleman's Guide To Knife Fighting).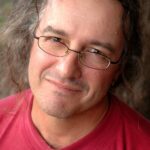 Andy Bambach, a filmmaker from Suffolk Park with over 30 years industry experience, will head off and connect with the Neighbours team at FreemantleMedia Australia, where they will be plotting and editing an upcoming episode. Andy has also recently produced a short film "Peta Puppets" as part of Screenworks Createability project which was aired on ABC News 24 on December 3rd.
"This year, we have been able to increase the number of writer placements from three up to five, thanks to ongoing strong support from Screen NSW and the NSW State Government" explained Screenworks General Manager, Ken Crouch.
"This project also wouldn't be possible without the generous support of some of Australia's leading production companies. We're really proud of the relationships that we have built with these production companies: Matchbox Pictures, Jungle, Ambience Entertainment, FreemantleMedia Australia, and a welcome addition to our program, CJZ; and the opportunities that we can provide for local screenwriters as part of this program" continued Crouch.
"We are so grateful for their commitment to supporting Northern Rivers emerging writers and the development of Australian content for our screens."
Screenworks' Inside the Writers Room is supported by

Screen NSW
Screen NSW is the statutory authority established to assist, promote and strengthen the screen industry in NSW so as to promote Australia's cultural identity, encourage employment in all aspects of screen production, encourage investment in the industry, enhance the industry's export potential, encourage innovation and enhance quality in the industry.
---
FreemantleMedia Australia (Neighbours)
FremantleMedia Australia is the country's market leader in the creation and production of entertainment brands.
Iconic Neighbours is Australia's longest-running serial drama, celebrating its 30th anniversary this year. Screened across the world and having employed an estimated 25,000 cast members, production crew and writers over three decades, Neighbours has firmly entrenched itself into the hearts of millions of Australians. It has helped propel names like Kylie Minogue, Jason Donovan, Holly Valance, Jesse Spencer, Alan Dale, Russell Crowe, Margot Robbie and Guy Pearce to global fame.
www.fremantlemedia.com.au/shows/neighbours
---
Matchbox Pictures
Matchbox Pictures develops and produces scripted and non-scripted television programs and feature films for audiences throughout the world.
Formed in 2008 by Tony Ayres, Penny Chapman, Helen Bowden, Michael McMahon and Helen Panckhurst, Matchbox is one of the most dynamic production houses in Australia.
In May 2011, NBCUniversal took a majority stake in Matchbox Pictures and consequently acquired full ownership of the company in January 2014.  With a diverse output, the business produces television drama, children's programming, factual and entertainment content, animation and feature films for the domestic and international marketplace. Matchbox has also developed games and apps to enhance its programs across all available platforms.
Matchbox works with some of the most exciting writers, directors and producers in Australia to deliver content that is internationally renowned.
---
Jungle
Jungle is one of the top comedy production companies in the country, working across television, film and advertising.
Its productions include the ABC comedy series The Moodys, A Moody Christmas and The Elegant Gentleman's Guide to Knife Fighting, as well as Stan's first original series No Activity and the upcoming Channel 9 series Here Come The Habibs. They have also produced documentaries including Between a Frock and a Hard Place and As You Dreamt It.
The company has only recently branched out into feature films and are currently in development on two Screen Australia backed projects – The Murderous Urges of Ordinary Women and Death is For the Living.
Jungle is also one of the top television commercial production companies in Australia and have produced work for all of its biggest advertising agencies.
---
Ambience Entertainment
Ambience Entertainment was founded in 1989 and is an award winning production company and industry leader specialising in entertainment content.
Ambience Entertainment has feature film, television drama and children's live action focused divisions with a highly experienced team who bring the qualifications and speciality backgrounds with the ability to be able to create, finance, produce and distribute entertainment content that is cutting edge and of the highest quality.  This reputation has earned Ambience Entertainment recognition as an industry leader.
Past feature films include the action packed KILLER ELITE starring Jason Statham, Clive Owen and Robert De Niro.  The page to screen adaptation of  John Marsden's beloved novel TOMORROW WHEN THE WAR BEGAN, THE LOVED ONES and DYING BREED.
Ambience Entertainment has the unique ability to create and produce children's TV in their studio and distribute among Australia's free to air television networks.  Some of the award winning programs they are responsible for include: JAY'S JUNGLE, KITCHEN WHIZ, MOVE IT, MAGICAL TALES, SURPRISES, FLUSHED and IMAGINATION TRAIN.
Ambience Entertainment is proud to announce that they are currently in production on TOMORROW WHEN THE WAR BEGAN – THE TV SERIES which will air on ABC3 in 2016.
---
CJZ produces more original prime-time series than any other production company in Australia. The group was formed with the 2012 merger of Cordell Jigsaw and Zapruder's Other Films, two leading Australian indies.
In December 2013, CJZ also acquired major NZ production company Greenstone TV creating an independent international production group.  The combined catalogue of both companies (over 1000 hours) now provides the group with a high quality slate and depth in the international market.
Signature programs include hit entertainment show The Gruen franchise (ABC) winner of the 2013 Rose d'Or for Entertainment, Bondi Rescue (Ten), and the ground-breaking format Go Back to Where You Came From(SBS) that won an International Emmy Award in 2013 and the 2012 Rose d'Or as the best television program in any genre and is now the most awarded factual program ever to come out of Australia.
Published on December 11, 2015 1:19 am