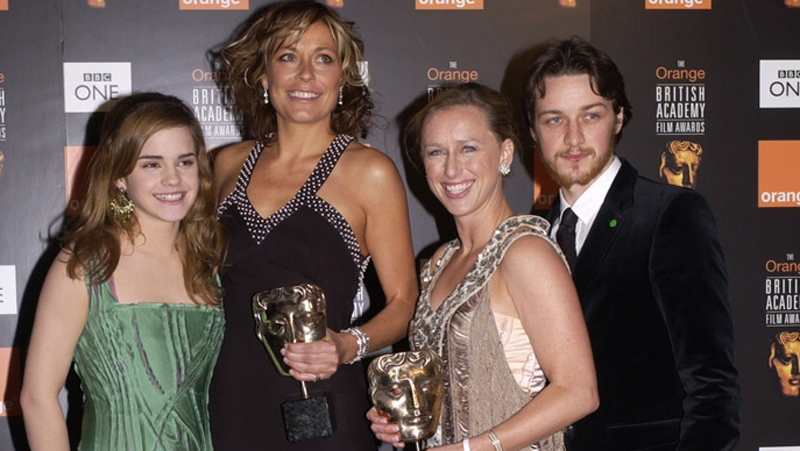 EXPOSED: HATTIE DALTON
Northern Rivers based writer director, Hattie Dalton was building an impressive career in the international screen industry having won a British Academy Award BAFTA for her short film The Banker and directing a feature film hit starring Benedict Cumberbatch, but that all changed when she fell in love and moved to the Northern Rivers to raise her family.
Hattie is one of the applicants recently selected to be a part of Screenworks The Athena Project, a program designed to assist regional women to address barriers, leverage initial success and build viable careers in the screen industry. We spoke to Hattie about her screen industry career, her aspirations and what she hopes to gain from being involved in The Athena Project.
I was really excited to be selected for the Athena Project as it exactly what I need right now. After so many years forging a career as a film maker I was feeling like a bit of a wasted resource and a little bit lost, if I'm to be honest, about how to get back into a meaningful career in the screen industry. I've wanted to sink my teeth back in but I have felt the challenges of living in a regional area and becoming a parent have limited my options greatly.
For the last few years it has been unrealistic to pursue work as a director as the time demands, work load and geographical distances generally required to travel for work are not in alignment with my priorities of being a fully present parent, particularly to my four-year-old daughter. I want to direct again and I also feel that I would really benefit from honing my skills as a story-teller, especially in the areas of writing and script consultancy. As I've proven myself in the screen industry already, I would hugely benefit from some guidance to assist me in building a viable career pathway for my short and long term future.
SW:Tell us a bit about what you do in the Screen Industry and how you got involved
HD: I won a British Academy Award, BAFTA, in 2005 for writing and directing a comedy short film The Banker, starring Michael Sheen. The film was an international success and gained recognition in more than 50 film festivals worldwide.
My career began with me making documentaries in Papua New Guinea, extensive travel in Central and South America gave me time and inspiration to write my short films.
I then worked for several years in cutting rooms in the UK as an Assistant and Assembly Editor on feature films, including Matthew Vaughn's Layer Cake and Stephen Woolley's film Stoned.
I was selected to work alongside Richard Eyre on the Academy Award nominated Notes on a Scandal, starring Judy Dench and Cate Blanchett, as part of a director's mentor scheme.
In 2008 I directed the short film One of Those Days for BBC Comedy, written by Mark Burton (Wallace and Gromit) and starring Derek Jacobi. It screened at festivals around the world winning awards along the way.
I directed my first feature Third Star, in 2009/ 10. It stars Benedict Cumberbatch, JJ Field, Tom Burke and Hugh Bonneville. It was the closing night film that year at Edinburgh Film Festival and was selected to screen in film festivals worldwide, including Sydney Film Festival. The film has had a wide release theatrically in the UK, USA, Europe and Japan.
I worked on Little White Car as the attached director, a comedy feature written by Neal Purvis and Robert Wade (Casino Royal, Quantum of Solace) for several years whilst living in London.
When I returned to Australia I developed a project called Gin & Tonic with Alice Bell (The Slap, Puberty Blues, A Beautiful Lie) and worked as a story consultant for various projects including Dreamer at NORPA in 2015.
SW: What's the project you have most enjoyed working on, and why

HD: I most enjoyed working on my short film The Banker because it was the first "grown up" short I had written and directed, in that we had a small budget – previously the shorts I directed were no budget films shot on weekends and holidays with friends.
For The Banker we weren't able to raise funds via the usual funding bodies and instead resorted to a "crowd-funding" approach well before such a platform existed. We basically begged friends from the industry and family to be involved!
It was such fantastic fun and such there was a wonderful camaraderie because everyone was there for the love of the project. With this pure agenda, and the passion and enthusiasm of the cast and crew involved, we managed to pull off a great little film.
In some ways the films I have made since, which have been a lot more conventional in terms of how they were funded, have been somewhat easier because of the financial support but not as gratifying as that first film where we were quite literally flying by the seat of our pants!
SW:  How long have you been living and working in the Northern Rivers?
HD: I have been living in the Northern Rivers since 2011. I lived and worked in the UK for thirteen years and moved to Australia to be with my husband who is based in the Northern Rivers.
SW: What is important to you in running a successful and creative regional business/ working regionally?
HD: I think we are particularly fortunate to have such a melting pot of creative talent in the Northern Rivers but I think isolation would be the most limiting aspect for people, like myself, who have moved here from a city.
Networking is essential which is why places like Screenworks are so important in providing opportunities for creative like-minds to come together for collaborative purposes.
The ideal would be being able to produce inspiring, exciting films without having to resort to commuting to one of the major cities. This way the priorities of family and contributing to the local community don't have to be compromised.
SW: Tell us a bit about what you have been working on most recently?
HD: I have been attached to feature films as a director since my return to Australia but have had to step back from the role because of family commitments. With my editing background and my passion for story as a director I have been able to get work locally using these skills.
I'm currently editing a book, have worked as a script editor and as a story consultant at NORPA in Lismore.
Published on October 13, 2016 2:38 am