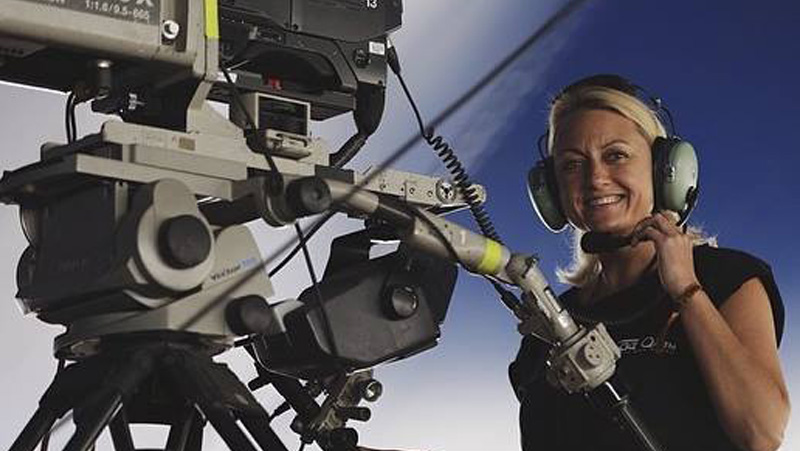 Exposed – Jennifer Alliston-Lewis
Through diligence, serendipity and sheer determination, Screenworks member Jennifer Alliston-Lewis is building a career for herself in the screen industry from her home in Byron Bay.
Jennifer recently worked as a script consultant for Every Cloud Productions in their Byron Bay office, where they were plotting the next series of Miss Fishers Murder Mysteries.
While Jennifer's experience in the screen industry began in front of the camera, she was inspired to study a Diploma of Film and has been building up her producing experience.
Jennifer regularly attends Screenworks events and keeps us up to date with what she is developing and working on. We spoke to Jennifer about living and working in the Northern Rivers as an early career screen producer.
How did you get involved in the Screen Industry and what have you been working on most recently?
I was working in hospitality in 1998 when a production company came in to shoot a TVC. I literally stood in line to audition and scored the feature role. I instantly fell in love with creating a fictional world and enrolled in several acting courses. My acting teacher gave me the best advice: "If you want to gain experience as an actor, create it yourself."
I began to produce and act in my own short films and in 2004, I registered a production business after I realised I liked producing more than acting. I put my hand up to work (a lot of it for free) in production roles with companies straight out of the yellow pages.
In 2005 I was employed as a stand-in artist for Kate Bosworth in Superman Returns. It was here that I learned the ethics and importance of being part of a crew. Anyone can study course after course but nothing beats on-set experience with professionals.
I went on to produce radio commercials, short films, TVCs, theatre productions, worked for the Weather Channel, Bondi Rescue, was producer for the Byron Bay Surf Festival, filmed over 30 bands at Bluesfest and produced an episode for a USA TV series for Showtime.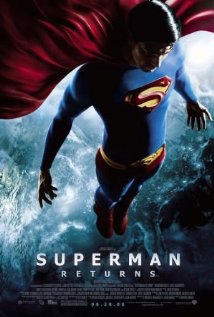 What's the most exciting project you have worked on and how did it come about?
Superman Returns was definitely my favourite.
In 2010 I was cast with Jack Thompson, Gary Sweet and Sigrid Thornton in the short film, The Telegram Man. In addition to being in front of the camera, I worked in the art department. It was a drama set in WWII and we converted the entire set to 1944. I played the role of the local publican and as art assistant I designed and set up my own scene. Kevin Scott was cinematographer and our director was mentored by Bruce Beresford and David Stratton. The film has won multiple international awards, was nominated in 2011 for an AACTA award and has screened at over 100 film festivals globally.
What is important to you in running a successful and creative regional business?
Networking and collaboration!
Success in our industry is not just hard work, experience and study. A great production isn't achieved by one person, no matter how talented they are. It is fundamental to collaborate with like-minded, driven people and to join groups and organisations who work together to bring stories to screen and most importantly to attend industry events in our region. I think it's also very important to form personal friendships with people that inspire you.
From 2005 I worked for actress Heather Mitchell, cinematographer Martin McGrath and Writer/Director Peter Duncan. They were so generous with their advice and learning their personal nature and culture was such an amazing privilege and very insightful.
In May this year I attended a workshop hosted by Screenworks with some of the best screen producers in Australia. They invited all of the Screenworks members to submit their concepts to them, which is practically unheard of in the industry.
I've been developing a TV Series for around 5 years and I jumped at the opportunity to put it on a producer's desk. I received a very positive response from Julie Eckersley from Matchbox Pictures with instructions on how to develop it further. Once again, I'm seeking advice from an industry professional via Screenworks to get the concept to the next stage.
How long have you been living and working in the Northern Rivers
Being born and bred in Sydney, I thought moving to a regional area would decrease my opportunities for gaining work in the film industry and I initially moved here to relax a little whilst I studied film production. But creative minds need clarity away from the stressful concrete jungle and there are so many writers, directors, actors and producers in the Northern Rivers. I've discovered, since moving here in 2012, that it is a breeding ground for successful productions and I've been constantly inundated with work.
Screenworks put me forward for a role in the writing department for the successful Australian TV series, Miss Fisher's Murder Mysteries and I've been working with some amazing people including Deb Cox and Fiona Eagger. We worked out of an office in Byron Bay and it was mind-blowing to listen to and be involved in plotting TV episodes with people I'd admired for many years and are leaders in the TV and film industry.
Is there anything else you'd like to share with us about you and your work?
A few years ago I went on a mission to see if any of my ancestors were involved in performing arts because I knew I had something more than passion and dedication for this industry. I discovered that from the 1800s, we had opera singers, dancers, actors, directors, writers and producers in Australia, Paris, UK and Hollywood. Their stories are intriguing and their work is exceptionally inspiring. I love to create and innovate – call me strange, but no matter how hard I work or how stressful the production, I feel emotionally relaxed in this ever changing, frenetic and cut-throat world that is film & TV.
I've spent the last 2 years studying Film Production full-time at university and I'm just about to undertake my next discipline in 3D animation. Although my goal is to continue as a Producer, I believe it's important to know every aspect of film and TV production and to keep abreast of the technology that dictates its future.
Jennifer is available to assistance with any projects in production, cinematography, editing and directing – please call or email her:
0411 714 301
magickmediaprojects@gmail.com
http://jenniferallistonlewis.tumblr.com.
Published on July 16, 2014 5:00 pm