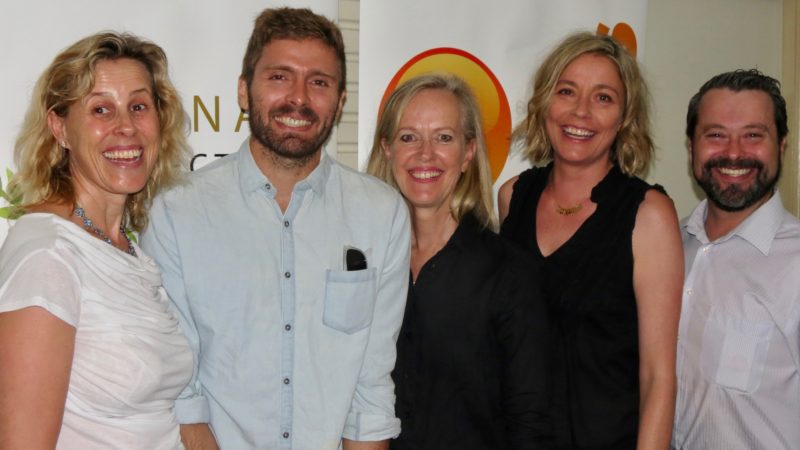 SCREENWORKS' CAREER PATHWAYS PARTICIPANTS ANNOUNCED
Eight talented regional filmmakers are one step closer to achieving their career dreams after being selected to participate in Screenworks' Career Pathways Program – a three-fold program designed to support regional early-career screenwriters, directors and producers.
Mullumbimby based author Laura Bloom will visit Every Cloud Productions in Melbourne, Coffs Harbour based filmmaker Simon Portus is going to the Sydney office of Matchbox Pictures, Byron Based filmmaker Darius Devas will go to Jungle in Sydney and Grafton based filmmaker Sammy Lovejoy will go to Essential Media and Entertainment in Sydney.  This will be the third year that Screenworks has run the popular Inside the Writers Room program, with a previous participant reporting that, "Inside the Writers Room has probably been the most important career development step I've taken so far as an emerging screenwriter."
Four early career directors have also been selected to participate in Screenworks' Director Pathways Program. Each regionally-based director has identified opportunities they want to pursue to quickly advance their careers – Byron Bay filmmaker Hattie Dalton, Brunswick Heads based Juliet Lamont and Bangalow based directing duo Poppy Walker and Sophie Hexter.
"This is the first year that Screenworks has offered the Director Pathways Program and with the amazing support we have had from the Australian Directors Guild we are excited about the experience and mentorship opportunities that will be available for these participants," explained Screenworks General Manager Ken Crouch.
The Regional Producer Elevator Program is the third program in Screenworks' Career Pathways Program. Screenworks previously announced the two selected producers for 2017, Tatiana Velasco and Mark George, and the participants have already had a productive and successful visit to the Screen Forever Conference held in Melbourne in November.  Both Mark and Tatiana presented their projects to producers, broadcasters and funding bodies and have secured production interest and mentors.
Screenworks is Australia's only regionally-based screen resource organisation and runs an annual program of seminars and workshops, incubators and professional development mentoring opportunities for regional filmmakers. For more information on the Screenworks programs and opportunities visit www.screenworks.com.au
-Ends-
For more information contact Lisa O'Meara Screenworks Events and Membership Manager
02 6687 1599   ||  events@screenworks .com.au
Photo credit: (L to R) Laura Bloom, Darius Devas, Screenworks Chair Deb McBride, Hattie Dalton and Screenworks General Manager Ken Crouch.
Published on December 15, 2016 10:01 pm