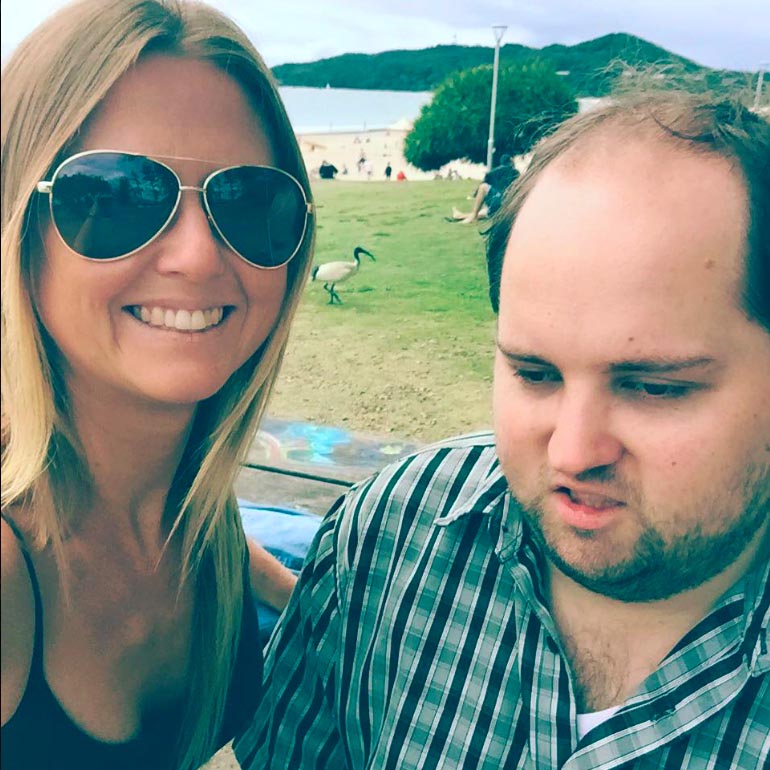 OPPORTUNITY FOR REGIONAL SCREENWRITERS TO DEVELOP PROJECTS AT SCREENWORKS UPCOMING WORKSHOP
When Byron Bay screen producer, creator and writer Jo Coby attended a Screenworks writing workshop last year she never imagined that a project that she created with her brother Ben would go on to get interest from the ABC and be selected by Screenworks for its upcoming 2018 Writing for TV Intensive workshop.
After participating in last year's workshop, Jo Coby teamed up with the facilitator Alexa Wyatt who helped her further develop her TV comedy drama series, Win. Having now received a letter of interest from the ABC, Screenworks has selected Win as the project to be used to demonstrate the workings of a writers room at its upcoming 2018 Writing for TV Intensive.
Based on real life experiences with Jo's brother Ben, Win is about a cantankerous, poitically incorrect blind guy who just happens to be Australia's most up and coming romance writer.
"We have seen significant skill and career advancement for Jo as a result of her involvement in our 2017 Writing for TV Intensive and several of our other programs and initiatives" explained Screenworks CEO Ken Crouch.
"This year's writing intensive will not only help Jo get her project one step closer to being seen on our screens but we're also looking forward to uncovering new writing talent and stories from other regional screenwriters who will participate in the workshop."
Applications have just opened for the 2018 Writing for TV Intensive which will offer regional screenwriters the opportunity to observe how a story is developed, contribute to the story development and to have their own script or project assessed.
Screenworks 2018 Writing for TV Intensive will be facilitated by Screenwriter and Story Producer Alexa Wyatt (Janet King, McLeods Daughters) and Producer and Director Karl Zwicky (Underbelly Files: Chopper, McLeods Daughters).
Twelve selected applicants from regional NSW, regional Queensland, regional South Australia and the Northern Territory will have the opportunity to participate in story and character development for a TV drama as a mini-bible and pitch documents are developed for Win.
This 2-day intensive workshop is most relevant to early-career regionally based writers who have some experience in writing drama and an ambition to write drama for TV. This workshop will help writers to understand how to prepare a mini bible for a TV drama and how to prepare for the opportunities in television writers' rooms.
Screenworks 2018 Writing for TV Intensive is supported by the NSW Government through Create NSW and proudly supported by Linneaus Estate Education fund.
Queensland participants will be supported by Screen Queensland, Northern Territory participants will be supported by Screen Territory and South Australian participants will be supported by South Australia Film Corporation. For more information and to apply visit www.screenworks.com.au
Pictured: Win concept creator Jo Coby and story generator Ben Coby 
-ENDS-
For more information contact Lisa O'Meara Screenworks Programs and Operations Manager 02 6687 1599 events@screenworks .com.au
Published on April 27, 2018 1:13 am