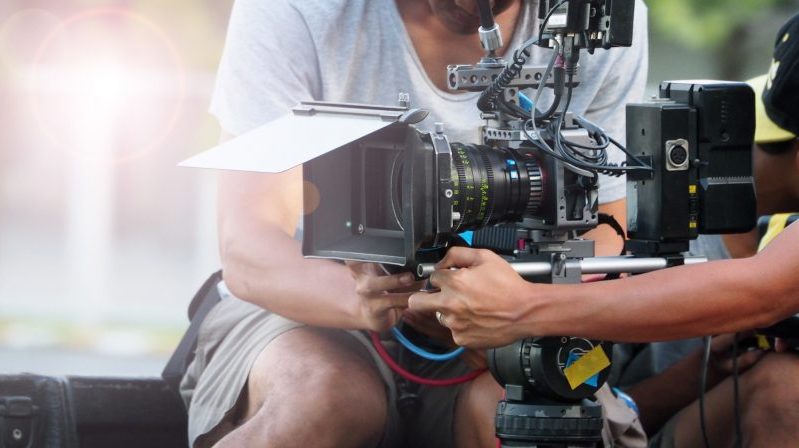 Cairns Screen Industry Forum
Cairns Screen Industry Forum/Workshop is a one-day workshop followed by a day of individual consultations for the practitioners of the Far North Queensland screen industry, to assess the current situation as well as the potential for the screen industry in Far North Queensland.
Screen Queensland has engaged Screenworks to undertake this work in Far North Queensland, working with the industry and Cairns Regional Council to develop opportunities and networks for the Cairns region.
The workshop will provide attendees with information about industry opportunities currently available, as well as the opportunity to network with other screen industry practitioners. Most importantly, it will provide a chance for locals to help shape the future of the screen industry in Far North Queensland.
The intention of the workshop/forum will not necessarily be to find absolute solutions, but to explore and understand all the issues at hand. The information shared and the understanding gained by the participants is the most important outcome. During the day, participants will take part in a staged SWOT Analysis.
On the day after the workshop, Screenworks will undertake a number of one-on-one consultations to discover more about individual needs, projects and aspirations. These one-on-ones will provide individuals the opportunity to raise matters that they don't feel comfortable raising as part of a group environment.
---
EVENT DETAILS:
SCHEDULE:
Fri 23 February 2018 – Informal networking event
(North Bar and Kitchen at the Shangri-la Hotel from 5.30pm)

Sat 24 February 2018 – Screen Industry Forum/Workshop (9.30am – 4.30pm)
Sun 25 February 2018 – One-on-one Consultations (10am – 4pm)
Appointment by request via ceo@screenworks.com.au. Please indicate a preference for meeting time (but please note that availability is limited).
EVENT COST: FREE – RSVP via Eventbrite essential for catering purposes. (NOTE: Lunch will be included as part of the workshop/forum.)
VENUE: Cairns Botanic Gardens Visitor Centre – 64 Collins Ave, Edge Hill QLD 4870
---
The workshop/forum will cover:
Welcome & introduction (Ken Crouch)
Presentation by Screen Queensland (Jo Dillon/Rosie Billard) – existing and upcoming Screen Queensland programs and opportunities.
Presentation by Screenworks (Ken Crouch) – about Screenworks, its programs and opportunities.
Collaborative SWOT Analysis – 4 phases facilitated by Ken Crouch & Lisa O'Meara

Phase 1: In small groups, participants will conduct a quick analysis of Strengths, Weaknesses, Opportunities, and Threats (SWOT) relevant to the industry in region. From this analysis participants will agree on common and reoccurring issues.
Phase 2: Participants will take a quick break to report their findings.
Phase 3: Groups will break off again to discuss how best to employ common strengths and opportunities to mitigate threats and overcome weaknesses.
Phase 4: Report on common agreements and strategies.
One-on-one consultations:
Screenworks will meet with people individually, with each consultation up to 30 minutes in length.
Consultations will start at 10am, with a total of 14 places available.
Interested parties must email Screenworks CEO to request a meeting.
Speakers/Presenters:
Ken Crouch – CEO, Screenworks
Jo Dillon – EVP Content, Screen Queensland
Rowena Billard (Rosie), SQ Screen Culture Manager
Lisa O'Meara – Programs & Operations Manager, Screenworks
---
EVENT PARTNERS:
Published on August 27, 2017 6:36 am