Screenworks Children's Television Development Clinic (30 July 2015)
A one on one, hour consultation with Children's Television expert Tim Brooke-Hunt.
Thursday 30 July 2015
Screenworks Office, Bangalow
By appointment only
If you are creating content for children's television, here is a rare opportunity to get advice from one of the best in the business.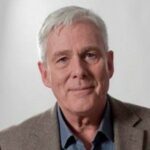 Tim Brooke-Hunt was head of Children's television at the ABC for 6 years and was responsible for establishing ABC3, the digital channel for school-agers and relaunching the ABC4Kids channel for pre-schoolers. Prior to working at the ABC he held executive positions with Yoram Gross, Village Roadshow and Beyond and he co-founded the Sydney production company Sticky Pictures. Tim is a founding director of the Asian Animation Summit and a mentor to selected producers, he now lives in the Northern Rivers and runs his own consultancy.
---
WHAT IS A DEVELOPMENT CLINIC?
Development Clinics are an opportunity for emerging or professional producers, writers, directors and content creators to book a consultation with an industry professional in order to get advice on developing their concept or production.  Appointments are confidential, conducted on a one-on-one basis and of one-hour duration. Participants are asked to email briefing material in advance in order to maximise the consultation opportunity.
WHAT TO PREPARE / BRIEFING MATERIAL
To get the most out for your meeting we encourage you to email briefing material at least 1 week prior to the consultation to events@screenworks.com.au.
The briefing material can include one or all of the following:
a one page pitch document
your concept synopsis
a short treatment (no more than 5 pages)
short script extract (no more than 5 pages)
Make sure you include your first name/surname, project title, format (eg; feature film/documentary/drama television series etc).
Briefing materials should be no longer than 10 pages in total.
Cost: $80 for Screenworks members / $120 for non-members (GST Inclusive)
Duration: 1 Hour
BOOKINGS ESSENTIAL
Email your request to: events@screenworks.com.au
or Call: (02) 6687-1599
For confirmed bookings, you can pay by Electronic Funds Transfer / cheque / cash – please contact the Screenworks office on (02) 6687 1599.
Published on June 17, 2015 8:04 am