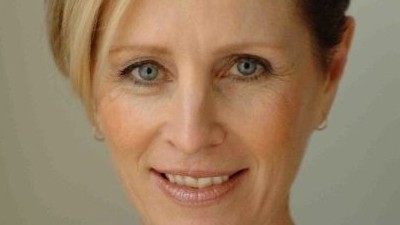 EXPOSED: LEE RICKWOOD
Lee Rickwood has been a  Screenworks member for around 12 months, she is a trained actor and is developing her screenwriting skills.  We were delighted when she recently approached Screenworks offering to volunteer as administration support, and it is a pleasure to now have Lee working in the Screenworks office 2 days a week.
With a Bachelor of Arts, a Certificate in Business Administration and Masters in Creative Arts, Lee brings a wealth of creative and business skills to support  Screenworks. She will be working on membership administration and office support. Lee also continues to pursue her creative interests acting in local theatre and film productions. Lee is part of the Vagina Monologues stage production which is on in Bangalow on Friday Feb 13. We asked Lee to tell us about her career and aspirations…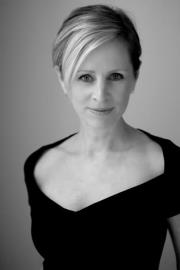 Tell us a bit about what you do in the Screen Industry and how you got involved. 
I came to the screen industry through acting and have acted in short films in Australia and the US. As a graduate of the Stella Adler Studio of Acting in New York with a Master of Creative Arts (Performance) from the University of Wollongong, I also performed internationally in self-devised theatre works and had dreams of working in a similar way in film. Since coming to the area I completed a scriptwriting course run by Screenworks member Charlie DeSalis… a work in progress.
What's the project you have most enjoyed working on, and why?
The film project Lee enjoyed working on most was acting in Artemin Goldberg: Custom Tailor of Brassieres, directed by Alexander Olch. A quirky film made by a dynamic group of New York filmmakers, with a fabulous ensemble cast supporting the lead, I had the opportunity to find my "tribe" and assist behind-the-scenes with many aspects of the production. The filmmaking bug was born.
How long have you been living and working in the Northern Rivers?
Arriving in the Northern Rivers at the end of 2012, I was thrilled to find a thriving filmmaking and acting scene in the area. I immediately began attending Screenworks and other performance related events and getting to know the community.
What is important to you in running a successful and creative regional business/ working regionally?
Working regionally, community and networking is the most import thing to me. Living in a smaller community, it seems there are more opportunities to get together and support each others' work.
Tell us a bit about what you have been working on most recently?
Most recently I have been involved in the V-Day Byron Bay stage production of The Vagina Monologues. Modelled along similar lines, I am also developing a project called The Freedom Monologues and have been interviewing friends, family and community members about freedom, with the initial goal being to create a one woman show based on the interviews. I am also in conversation with a community of local actors brainstorming film ideas.
Is there anything else that you would like to share with us about you and your work? 
My passions are performance, storytelling, visual communication, community, nature and freedom. I am happiest when her creative projects tick all of these boxes.
Published on February 10, 2015 2:53 am